Making money out of your favorite sport, in general, is no easy deal, and this is especially true when it comes to triathlons. There are several obvious ways to make money from triathlons, but they are far from easy, and the returns do not really justify the risk and effort associated. Most of the options out there are suitable only for professional triathletes and enterprises.
Some obvious options (but challenging and resource-intensive ) of making money from triathlons are as follows,
Become a Pro and Win races and get sponsored: Does not pay as much as you think. Often making 20,000 USD of a full-time career. Only a handful of people will make good money out of it.
Organize a race: A lot of planning, big capital, and a high level of responsibility.
Coaching: Needs minimum qualification and a very competitive market.
Triathlon is an expensive sport, and making money out of it is quite tricky, and mostly reserved for the few minorities. However, this does not have to be the case. The average amateur triathlete can still make money from triathlons with some creativity.
Check the tips below for ways an amateur average triathlete can make money from triathlon.
---
1- Become a remote races photographer
This is something I have personally witnessed. Aside from the popular races that have contracts with professional photographers, there are dozens of races that do not or would welcome amateur photographers, especially the ones that are fit and able to physically access remote spots. This works best for extreme races that usually happen in remote places.
The reason this idea landed in the first place is that the majority of triathletes are spoiled rich people who would pay you good money for one of a kind photo.
Think about it. These are people who are happily paying a small fortune of more than 20,000 USD to get themselves tortured would not mind paying a few hundred dollars for a photo they can't get anywhere else.
Perfect camping spots would be somewhere on the top of a mountain or the bottom of a valley. Also, very few people would stay late to take photos of runners. at the middle of the night
There are some unique races happening in very remote places such as xtriworldtour. Also, the same applies to trail running, however, trail runners do not possess the same amount of cash.
All you need is any standard, fine Camera: Semi-Professional to a professional Camera – 500USD, and to be able to cover your travel Expenses: Estimated at 2,000 USD per trip
How much Money to expect? To break even, you have to sell 25 photos at 100 USD each, or 50 Photos at 50 USD each, or 100 photos at 25 USD each. Everything beyond this limit is profit. Typically, these races would have around 300 to 1,000 Participants. So you need to capture anywhere from 8 to 30 % of the participants to break even.
Where to Start?
Contact race organizers and ask them if you can take photos of the participants and sell them the photos through their email list. This will give you easy access to the participants.
Start with local or close-by races to avoid pricey travel expenses.
2- Sell 3d designs and prints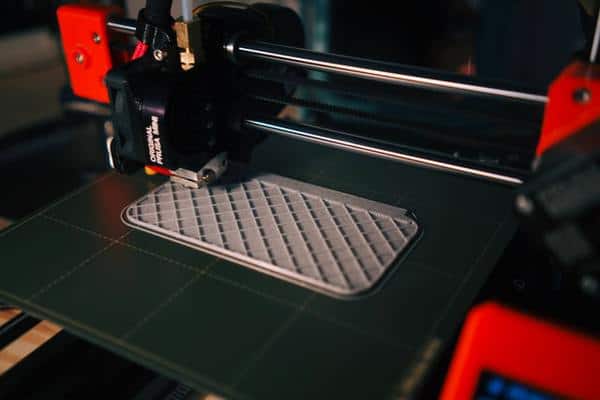 While 3d printing is becoming a hot topic, there aren't a lot of designs out there for simple triathlon gadgets to go around them.
There are few places where people can find some free designs, but I was not able to find any quality designs of triathlon gadgets.
This is one area where I think someone may be able to make some good money selling E-design on websites like cult3d .
This type of Income is highly Passive. In other words, once you have the product set, you do not have to put any effort ( or just minimal effort) to generate income.
Another way of making money from 3d printing is by printing it yourself on demand and selling it on websites like Etsy. What's good about this model is that you do not have to have inventory. You can print the item on demand.
Also, this might sound like an expensive project, but buying a 3d printer nowadays is not as expensive as you think. You could land yourself a decent printer for 200-300 USD.
Where to Start?
All you need is a simple 200 USD 3d printer and a little guide on how to use it. I would recommend going through 3dprintschooling.com for tips on 3d printing.
Once you are familiar with the design software and comfortable using your printer, you may start consider using
3- Create an online course.
Create an online course and posting it on Udemy .
There are only a handful of online courses for triathlons on Udemy, ranging between 13 to 40 USD each.
How much Money to expect? Again this is a very passive form of income. Once you have the material online, you don't need to do much. At the time of writing this article, the "Triathlon For Beginners" online course had 420 students and selling at 50 USD.
That is around 21,000 USD just from one course that has been out for maybe 2-3 years out of 38 courses posted by the same producer.
Also notice that the course presentation is very casual with no special effects, which makes it reasonably easy to produce.
Where to Start?
Get a camera, maybe a go-pro, do some market research, pick a niche/topic to address, and dive right into it . Here are few tips,
Nutrition for Ironman training
Triathlon for Kids
First-time Ironman training program
Triathlon step by step transition guide
4- Coach kids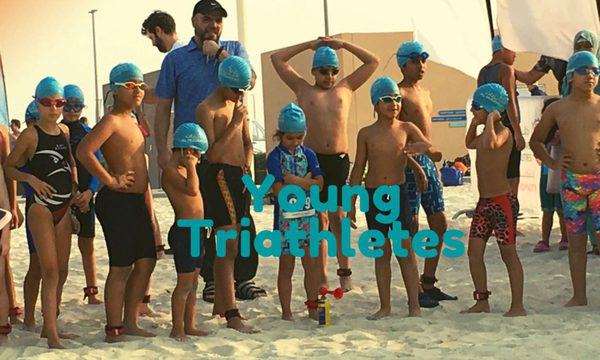 Unlike when coaching adults, you do not need to be a professional to coach kids. Some hand on experience should be sufficient. However, take note there are different areas that will need higher attention when coaching kids.
A kids coach will have to pay the majority of his attention to how to deal with kids, and their parents, rather than how to score the podium. You will likely have to be four in one coach, teaching them swimming, cycling and running, then triathlons.
How much Money to expect? A 12 weeks Kids triathlon training that program with two weekly sessions of 60-90 minutes sells at around 450 USD.
Let's assume 30 signed up to the program, which would bring you 4,500 USD in monthly revenue. Note that this is just the revenue and you will have to deduct the expenses to conclude your profit.
This part differs from one place to another, but it would superb if you can make a deal with a local club or a hotel with a pool to share the risk with you while providing you with the required facilities.
Note that this type of income is very NONpassive. This means it will require constant effort from your side.
Here is a parent guide on How To Introduce Your Kid To Triathlon? What Parents Must Know!
Where to Start?
You first need to know if you would be able to get enough people to sign up. Go around and survey your local neighborhoods.
Ask them if they would be interested to enroll their kids, how much is a reasonable price, and their contact details to get in touch once you go ahead. This is an important step to understand the feasibility of your plan.
Also, it would be helpful to be able to show some credibility, related to both, triathlons in form of race records and dealing with kids in a form of a certificate or record in teaching.
Once you have gathered the above input, you will have to find a place. Talk to your local clubs, hotels, gyms and pool. Try to get overhead cost to an absolute minimum, or maybe eliminate it by forming partnerships for commission. Your research here will play a good role in convincing people to partner with you.
5- Print-On-Demand objects Dropshipping
Print-on-demand drop shipping business is when you sell your own custom designs on products like mugs, t-shirts, and phone cases while delegating the printing and shipping part to another entity where the provider ships products directly to the customers on your behalf. Printful is one example.
If you have been to a race merchandise store, you would have noticed the t-shirts with the most catchphrases sells out first. Print on demand allows you to unleash your design innovation and make money out of it without having to take risks.
Check out my Tri Merchandise Designs
Pros of Print on Demand (POD) Dropshipping
Highly passive. Once you have the design posted out there, you do not need to do any work.
You don't need inventory.
You don't need to buy equipment. Just a PC and your creativity.
It's a side hustle. It does not require a lot of time and you can do it along with your full-time job
Low-risk level with no real capital needed to start.
Cons of Print on Demand (POD) Dropshipping
Order fulfillment takes longer.
products are more expensive because the designs are custom printed and not mass-produced.
Returns management maybe a bit tricky
Where to Start?
It is a straightforward process. Here are the basic steps to guide you,
Pick a niche – Triathlon niche in this case
Pick a POD provider such as Printful
Create your own designs
Make a mockup of your print
Validate your designs
Launch your online store- you could use something like Shopify
Bonus Tip : Get a Scholarship
One way to get your education free is through scholarships. The good news is that you can get your through triathlon.
For More on this, check out our post on Triathlon University Teams; Scholarships And What Are your Options Worldwide!