As a newcomer to the sport, it is very likely that you are overwhelmed with the number of things you need to learn from the very beginning.
After all, triathlons are three sports shoved into one, meaning, you will have to learn all 3 sports and on top of them triathlons.
Not sure where to start or what to do? I myself have been in the very same place. I had to figure it out myself as I went with it.
I showed up to my first swim and run the race with my red dragging shorts( designed to slow you down for resistance during the practice sessions).
I did not know that at the time, but I wish I did which explains all the weird looks I was getting.
Over the past few years, I completed dozens of triathlons including 2 Full ironman triathlons and 1 Extreme Celtman triathlon in Scotland (an Ironman on steroids ).
With my accumulated experience, I was able to make the list below of tips I wish I knew when I first started my journey which I hope will make it easier for new Triathlon comers.
On a side note, I do really think you should check our post on Top 30 Newbie Triathlon Mistakes You Are Probably Doing! which go hand in hand with this list.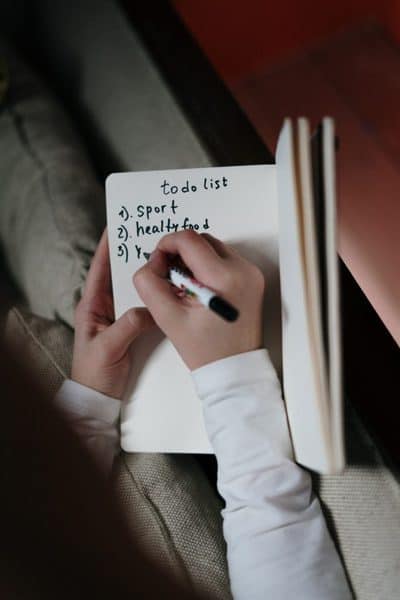 1- Have a Target
One who doesn't know where he's going will never get there. You have to know why are you doing what you are doing.
Only then you will have a good idea of where you want to be. In general, having a target in triathlons has to do with two-element, distance, and speed. What is the distance you will tackle and how fast do you want to finish.
2- Join a local Triathlon club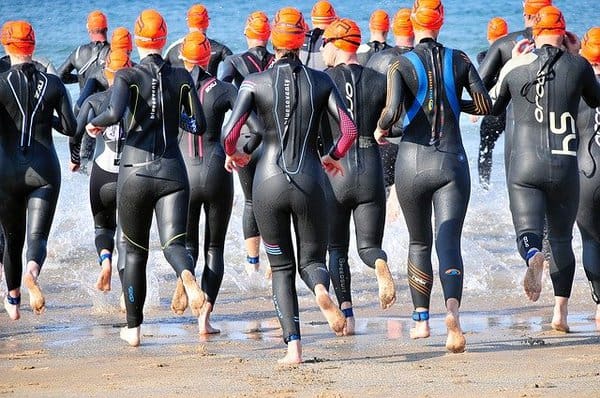 There is an old say " you are the average of the five people you hang out the most with". I find this so true. Being around like-minded triathletes will help you pave your way toward your goal.
3- Know what you need to buy then make a Budget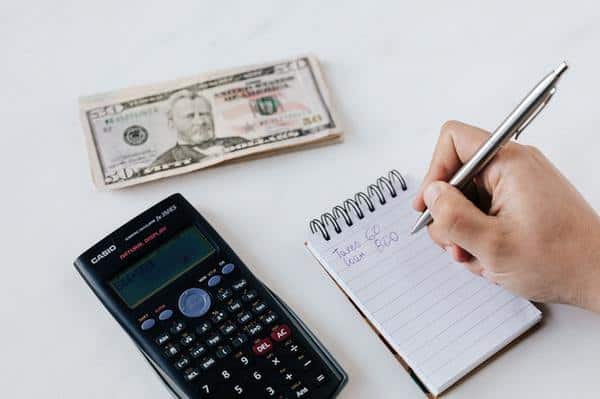 Very Important! You can easily slip and overspend on useless stuff, or you could underspend on unusable inefficient gadgets. Avoid the chunk of the pitfalls and check my list of Best Triathlon Battle-Tested Budgeting Gear
Make sure to check out this post which will help you out through the process. == > Top 22 triathlon hidden expenses and how to Save 9,000 USD on them!
Still not sure if you should get into the sport? then at least give it a chance without spending a penny. Check this article I wrote about How to race a triathlon for free with no budget and no money! (equipment, registration, and training)
4- Make a plan
Not as easy as it sounds. There are thousands of training plans out the, but the chances any of them will work for you is quite slim. That's why people end up hiring a coach. Check out How Much Does a Triathlon Coach Cost? Do you really need one!
If you want to do it my way, which does not require any coaching, just make sure you swim, bike and run few times a week.
Not necessarily consecutively, but at least have one or two sessions a week where you transit from the bike to the run. Keep doing this for 6 months and it should be enough to finish an ironman distance.
5- Pick The Right Distance For You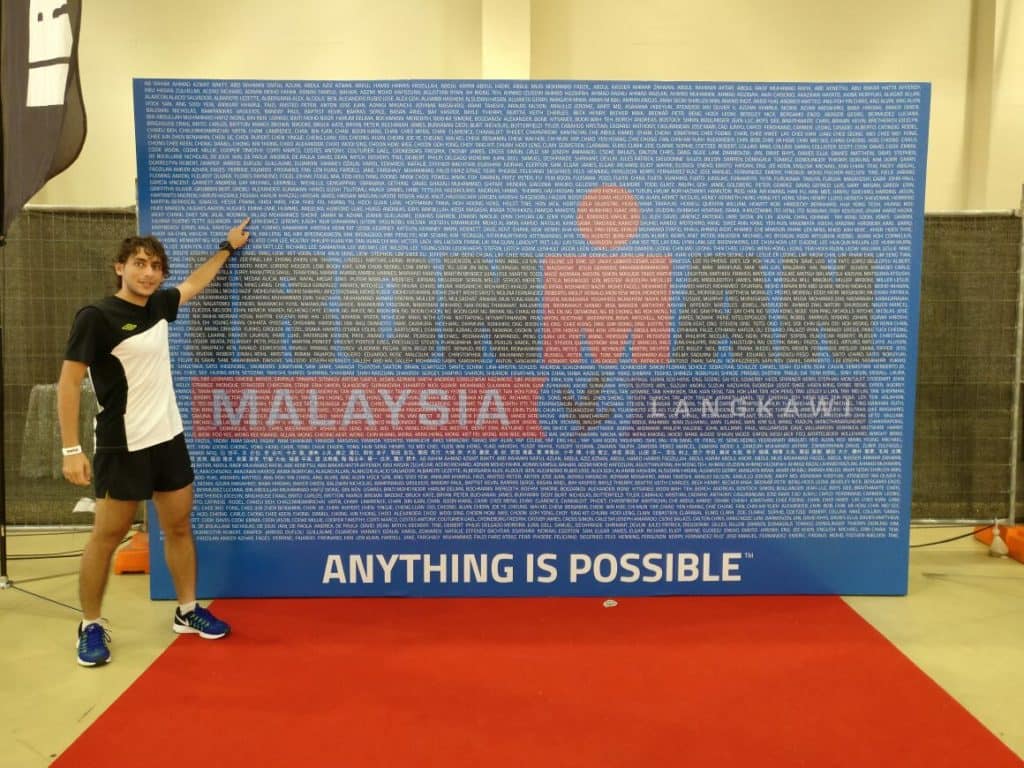 You have to know what do you want to be. A sprinter or an endurance athlete? Super Sprint and Sprint triathlons focus on speed, while Olympic and Ironman distance triathlons are more Endurance focused.
You need to know to which category you belong to. This will decide how you train and the level of your equipment.
For Example, check out What Is A Sprint Triathlon? First timer Guide- Wearables, Gear, No Training
6- Consider Hiring A Coach
I am not a coaching material but some people need it. A coach will help you with your plan, nutrition, and motivation.
Here is a post that will help you out with this step How Much Does a Triathlon Coach Cost?
7- Understand Your Current Fitness Level
Taking on a challenging feast is great, but you also need to know where you are standing.
This will help you set achievable metrics and measure progress. You may use simple metrics like how fast can you swim 500m, run 5km, and cycle 20km. My favorite metric is how long can you do any of the disciplines. One, two, or three hours at a time
8- Reflect On Why You Are Racing Traithlons
What you do not want happening is the self-doubt surfacing on race day.
So be very clear with yourself why you are doing this. This is especially true in long distances because you will have all the time in the world to think about it during the hours of the race.
Also, check out Are Triathlons Harder Than Marathons? Alternatives & Why To OR Not To Race One
9- Learn How To Ride A Bike
Riding a road or a tri bike is a bit different from your childhood Bike.
It's much faster and way more expensive. Also when you are riding in a group or when racing solo in triathlons, you need to know the rules. For example, you can not draft on the bike in most triathlon races.
Check out Why is bike drafting illegal in triathlons? And how you can still draft
10- Know What Kind Of Bike Fits You
Make your mind what bike you will use. A road bike is best from a budget perspective and tricky terrains with a lot of maneuvering.
A TT bike will give you speed but it is less table and comes with a hefty price. If you do not have the budget, then maybe use the mountain bike you have, or even rent/borrow one. You can go as far as using a folding bike. Check out Can You Use Folding Bikes In Triathlons? Pros & Cons: What Are Your Options!
11- Start Experimenting With Food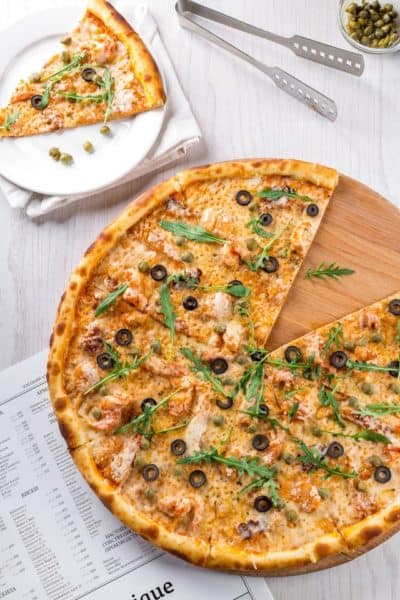 Everybody is different. What will work for me is unlikely to work for you.
There is no short of people who talk about it, but really, you will have to figure it out yourself. Work on figuring what nutrition plan works for you pre, during, and post-race by regularly experimenting.
Here are Four Easy Natural and Cheap Energy Gel DIY Recipes & Six Other Off The Shelf Alternatives
12- Do A Lot Of Brick Workouts
The brick exerciser is when one rapidly transitions from the bike to the run position.
In the beginning, your body will not like it. You will feel as if there is a brick in your hip, hence the name "Brick exercise".
But don't worry, with a little bit of practice, you will barely notice it.
For more on this, we highly recommend that you check out our post "What Is Triathlon Brick Training? Why You Should Do It & How!"
13- Stretch on the bike before the transition
Do not waste precious time at the transition zone stretching. Do all your stretches on the bike before just prior to arriving. At least on the bike, you are still moving.
14- The Swim is the shortest of the three disciplines
The swim is only 10 percent of the triathlon race (timing-wise) so don't spend too much time worrying about it. It is true that this is the leg most are concerned about, but again, it is just a small part of the race.
You will still have to practice though. It is true that one cant win a race with the swim, but can definitely lose it. Check out How Long Is The Swim Portion Of A Triathlon? Number of Swimming Lessons You Need
15- Do you not overspend
Be careful not to spend on stuff you will regret buying later because you never used it. Many of the stuff out there is marketed to make you believe you can't live without them. This is rarely the case.
Check out my List of Triathlon Gear You Do Not Need & What Is Actually Required!
16- You Need A Tri suit
While it is technically possible to race without one, a Tri suit will make your life much easier.
There are many affordable models out there if you are on a tight budget. For more details, check the article we wrote about What to wear for triathlons? Everything you need to know – Trisuit and Wetsuit choices
17 -You need that rest day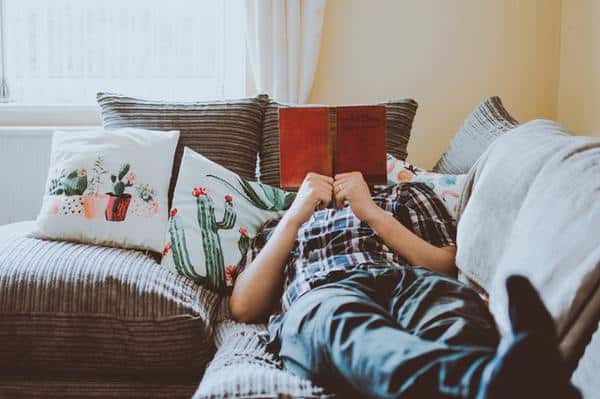 Resting is as important as working out. It allows your body to recover. but don't slip by overdoing it as well.
18- Training for triathlons is a lengthy and time-consuming process
Triathlons do not happen overnight. It's a challenge of consistency and perseverance. Check out How Many Hours Do Triathletes Typically Train? Factors & Must-Know Tips
19- Crossing the triathlon finish line is very rewarding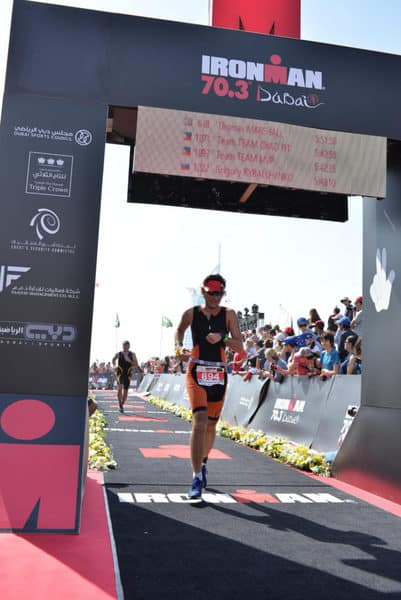 The feeling you get from crossing the finish line is rarely matched by anything else. Take the time to enjoy the moment as you finish.
20- Know what you need to do after finishing a triathlon
Congrats, you have crossed the finish line. Now, what…
Other than taking the time to absorb what you did and going around the race venue, you will have to start thinking about the next thing. Should you pick another race or maybe triathlons are just not your cup of tea.
Check this out for some tips How long do triathlon venues stay open on race day?
21- Nutrition, nutrition, nutrition
Do not underestimate the importance of nutrition in triathlon. It is as important as the workout sessions. check out How Many Calories Are Consumed In Triathlons; Why Is It Important? All Distances
Also during the race, having planed your fuel wrong, or skipped on that one gel, will hit you so hard and may mean the difference of not getting to that finish line. Here is an article to help you with gels, How much to spend on triathlon energy gel?
22- Hyperhydration Is A Real Thing
While hydration is undeniably important, especially in warm weather, you do want to be careful of Hyperhydration. Apparently, this term coexists with water intoxication.
While it is generally not something to worry about, however, if you are doing an ironman, then I think you should at least be aware of it as it could be life-threatening if ignored. (Source)
The general advice is if you drink a lot of water then DO NOT SKIP ON SALTS.
23- Never Race With New Untested Gear
Many slip into this pitfall. Because it's new, it doesn't mean it will work flawlessly, if not the opposite. This could ruin your experience if not your whole race. Make sure to have tested all your equipment at least once before the big day.
---
24 Take it easy on the last stretch of the swim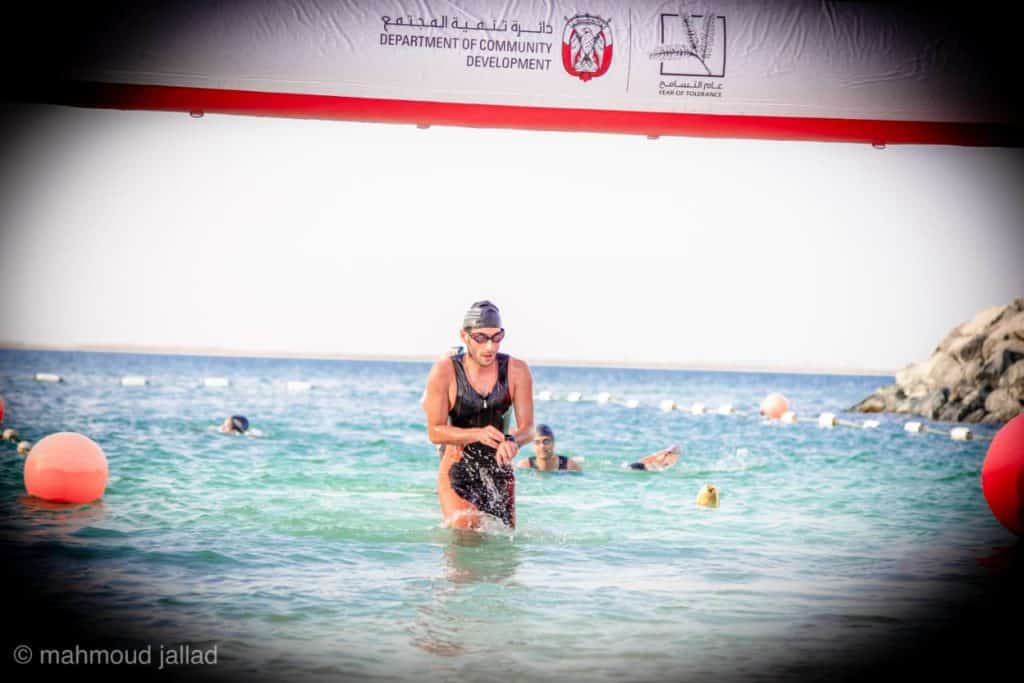 When transitioning from the swim to the run position, your body will have to deal with the change in posture.
Taking it a bit easy just before you get out of the water will help you with a faster transition and a stronger bike start. Note that this advice is for beginners only. This issue doesn't seem to bother professionals
25- Take care of your bike
Making sure your bike is all cleaned up, greased and the mechanics are in good shape does not only help your ride experience but also is important from a safety perspective.
We also recommend that you check out our post " How to Dispose of Bike Degreaser ? What You Must Know !"
You do not want your rear derailer hanger braking in the middle of the road, or a wheel snapping. This will also prolong the life span of your bike.
26- Carry a bike tube and repair kit
You never know what might happen on race day or on the road. Carrying a spare tube could save you a lot of hassle, and maybe your race.
27- Pump your bike wheels
Making sure your wheels are pumped to the optimal pressure just before a ride or on the race day helps reduce the rolling resistance, which helps you get the most out of your bike.
28- Get out there
Stop worrying too much and sign up in a race. Once you are booked in, you will have a target to shoot at, making your training sessions more meaningful.
Join every local race there is The best way to practice in my opinion. Local races are usually much more affordable since you do not have to travel.
29- You may need a wetsuit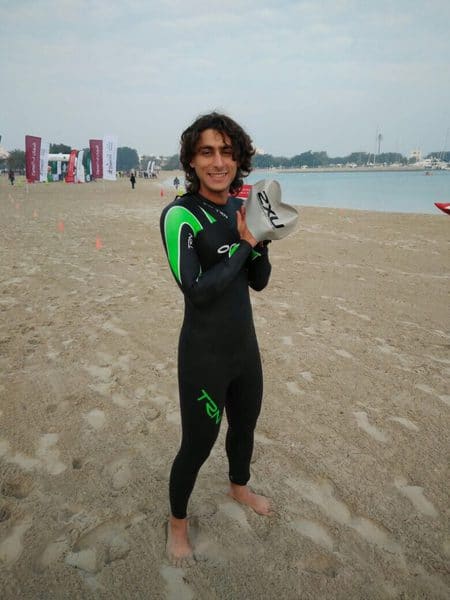 A triathlon wet suit is not the same as a tri suit. It's a bit restrictive but keeps you warm in the water. Using it will depend on where and when you will be racing. If the water temperature drops below 25-degree celsius, then you will probably be permitted to wear one.
Also, a triathlon wet suit is not like any other wetsuit. Check my article on Triathlon Vs Surfing Vs Diving Wetsuit; Can They All Be Used in Triathlon? How To Pick One
30- Do not train with your wetsuit
Avoid training with your wet suit if the water temperature is tolerable, but again, make sure you have tried it before the big day.
The reason being is that wet suits make your swim a bit easier because of the buoyancy it provides. It would make more sense to be trained for the harder part unless it is unbearably cold.
31- Know the race rules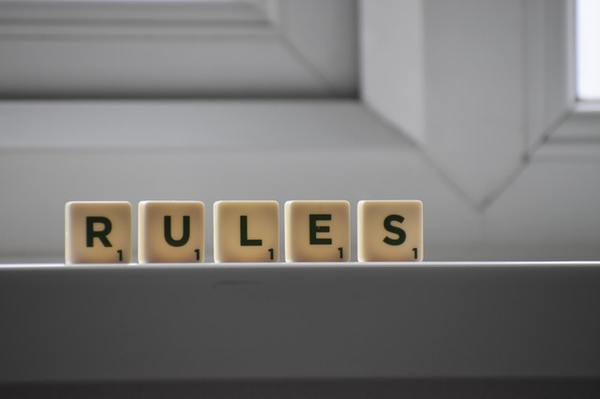 Make sure you read the race guide very carefully. You want to specifically pay careful attention to the timings, what is not permitted, an overview of the course, and how many loops (if any) are required at every leg. For example Triathlon Run Leg Rules: Most Common Violations Listed!
32- Have a look at the race route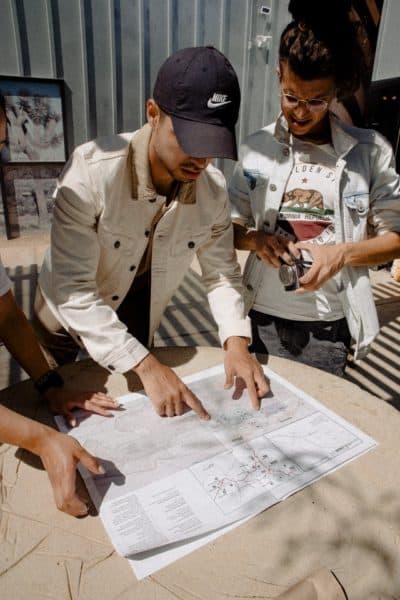 While it could be fairly difficult to memorize the route, you should at least have a brief idea of how it looks like to know what to expect.
33- Plan Your Spending
How much you will spend on the race should not come to you as a surprise. It is not only the registration but also the transportation and accommodation.
Check this article on Top 22 triathlon hidden expenses and how to Save 9,000 USD on them!
34- Make sure your travel plan accordingly fits the race program
Many race organizers opt to have a multi-day race venue, which means you may be required to check in one or even two days before the race and wait one more day for the closing party.
Make sure your travel plans are taking into consideration mandatory attendance.
35- Stay warm before the race/swim start
This will help you phycological to deal with the temperature shock. More like how you feel when you get out of the sauna craving a cold shower.
36- Bike drafting is illegal
The majority (not all though) of triathlons are Bike drafting illegally. So it will make more sense to avoid drafting during practice as well. Check Why Is Bike Drafting Illegal In Triathlons? And How You Can Still Draft
37- Swim drafting is okay
Drafting in the swim leg is completely legal if not recommended. You could easily save 15 to 25 % of your energy drafting in water. (Source)
38- Join swimming, cycling, and running clubs
You do not have to be limited to triathlon clubs. There is a very good likely hood that you will find local clubs for every individual discipline. Again, this will help you with your preparation and training.
39- Indoor cycling is boring but it has to be done
As much as I hate it, there are days where one does not have any other option than to ride at home. Maybe because of the extreme weather, or perhaps a pandemic.
40- Motivational speeches and exciting songs helps before the race
Many professional athletes do this. I found it to work with setting the right mindset just before the race.
41- Check stages cut-off time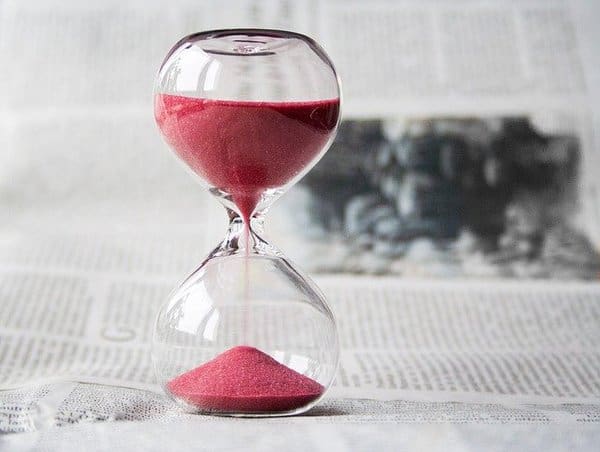 Make sure you check the race guide for the cutoffs. There are usually cutoffs for specific milestones. Avoid disappointment by setting your pace with some buffer.
Make sure to go through What Are Triathlon Races Cutoff Time? What's a Good Finish Time!
42- Secure race morning transportation
Usually, triathlons start in the morning, when very few taxi caps are awake. Make sure you book a ride in advance. If you are driving, you will also have to plan the parking part.
43- Test the race route before the real thing
Not always possible, but certainly helps if you can get a sense of the route, especially the bike leg.
44- Blisters and chafing are your worst enemies
The worst thing that could happen to you in a long race. Having one of these is enough trouble, but the two are just real pain. Luckily you can do very simple things to reduce their likelihood.
You can use anti-chafing cream, lubricants at sensitive areas, wash the saltwater after he swims leg, and maybe anti-blister socks. Check out How To Avoid Chafing And Blisters In Triathlons? Prevention & Treatment Tips
45- Do not use headphones while Cycling
In races, is prohibited by default, but you should also never block your ears when riding on the road. You want to be attentive to the environment around you especially when sharing the road with other automobiles. Check Are Headphones / Earphones Allowed In Triathlons? Alternatives!
46- Triathlon insurance may come in handy
If you invested too much in triathlon gadgets( especially the bike) or travel expenses for a triathlon event, triathlon insurance could come in handy. I personally had an experience where my triathlon bike was stolen just outside the race venue, but unfortunately was not insured.
Check out How Much Does Triathlon Insurance Cost? What Is Covered & Should You Get One!
47- It helps to have people cheer for you
It would be nice and motivational to have someone cheer for you at the transitions and especially at the finish line.
48- Figure out your ride back home
One annoying part of doing triathlons is figuring out how to get back home. If you are driving back, just make sure you are well enough to drive. You
49- Be wary of over-exercising
Endurance athletes are generally subject to physical overload. Intensive training combined with inadequate recovery can lead to an over-reached athlete and a fatigued body.
50- Enjoy the moment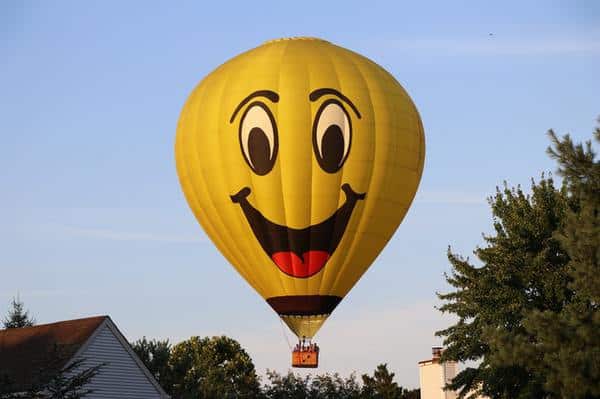 Racing a triathlon is a pleasurable unique experience. Enjoy the moment. Ease up and do not be solely fixated on just finishing the race.
Take the time to appreciate the whole event, your effort to that point, the people around you and have fun.
Also, take a second to recognize that you are one dame hardcore being. So many struggles with just one discipline, yet, somehow you are able to smash all three at once.
Also, check out 21 Must Know Triathlon Gear FAQs; Answered By Triathletes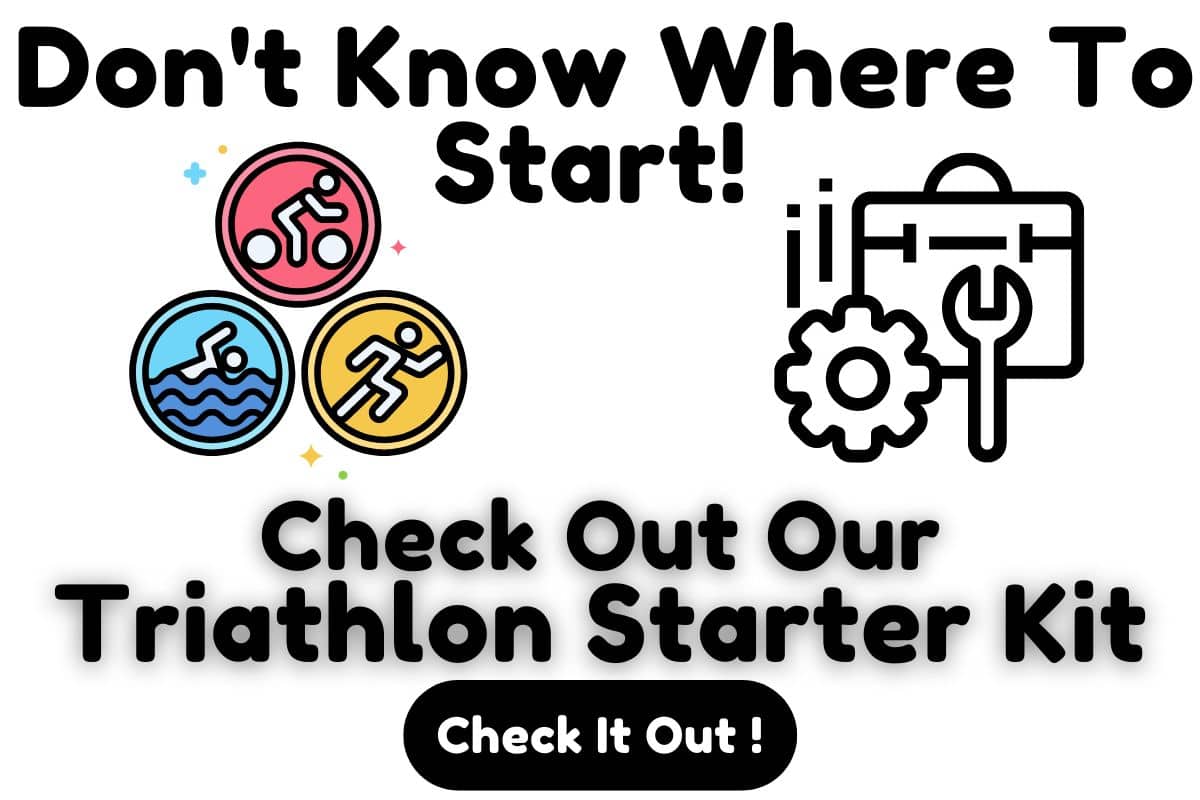 Bonus Tip