Triathlon could be confusing and very expensive if you do not know what you are doing. Especially for the ones that are just starting off their journey. It is clear that triathlon has some hectic barriers to accessing the sport such as cost and lack of proper informative content for beginners and youth athletes
With the help of other triathlon enthusiasts, we aim to use "Triathlon Budgeting" to provide a comprehensive and easily accessible guide to the public in order to help them throughout the process of becoming triathletes
"No matter what is their financial or physical capacity"
Our People (Writers)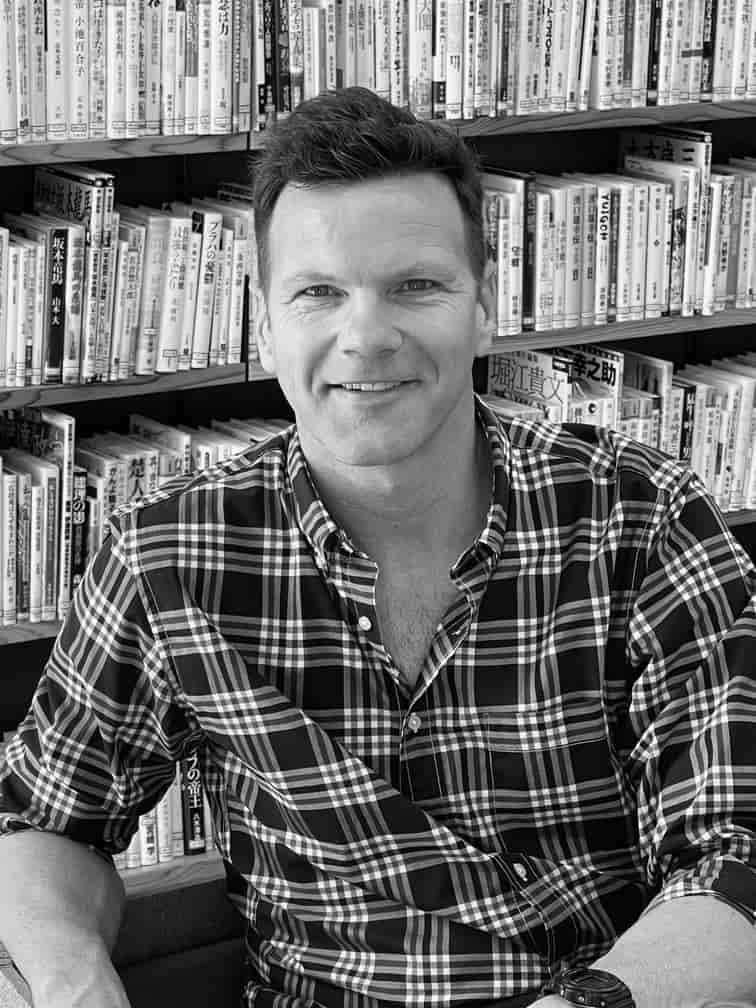 Brenton Barker is an Australian with 20 years of experience working with professional athletes. These athletes have combined to win more than ten international events.
He holds a Degree in Sports Coaching and was the former Head Advisor to the Japanese Government Sports Institute. He was the former Manager & Head Coach to Tennis Australia and was a Dunlop International Advisory Board member for eight years.
His expertise is in Goal Setting, Health & Nutrition, Internal and External Motivation, Technical Analysis, and Program Design and Delivery.
Brenton currently consults with several professional athletes and clients from varying backgrounds and sports.
---
Stewart Spiessens Divers is an avid triathlete, open water swimmer, rock climber, hiker, and general outdoors fanatic.
---
Melissa Frank passion, outside of animals, is helping people and adding value to their lives.
The first part of her career, for a total of about 15 years, was spent in the public safety field as a Volunteer Firefighter/EMT-B and 9-1-1 Operator.
In 2019 she acquired her personal trainer certification (ACE certified) as well as many group fitness certifications and certification as a Corrective Exercise Specialist.
---
Aprill Emig Based out of Duluth, MN Aprill loves to write about the outdoors, education, and all forms of adventure. You can find her mountain biking, running, or playing roller derby.
---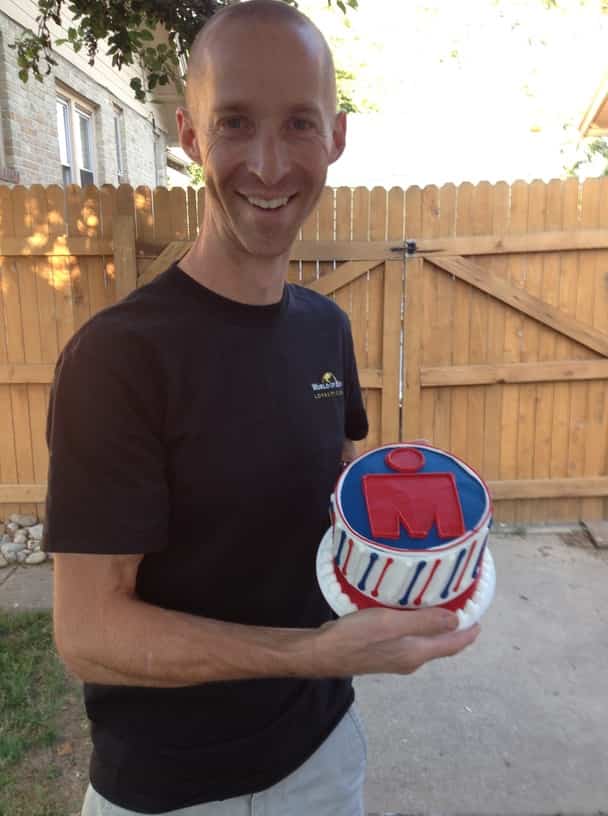 Brad Birky is an endurance athlete and trained chef who has qualified for and completed the Boston Marathon as well as multiple Ironman distance triathlons.
---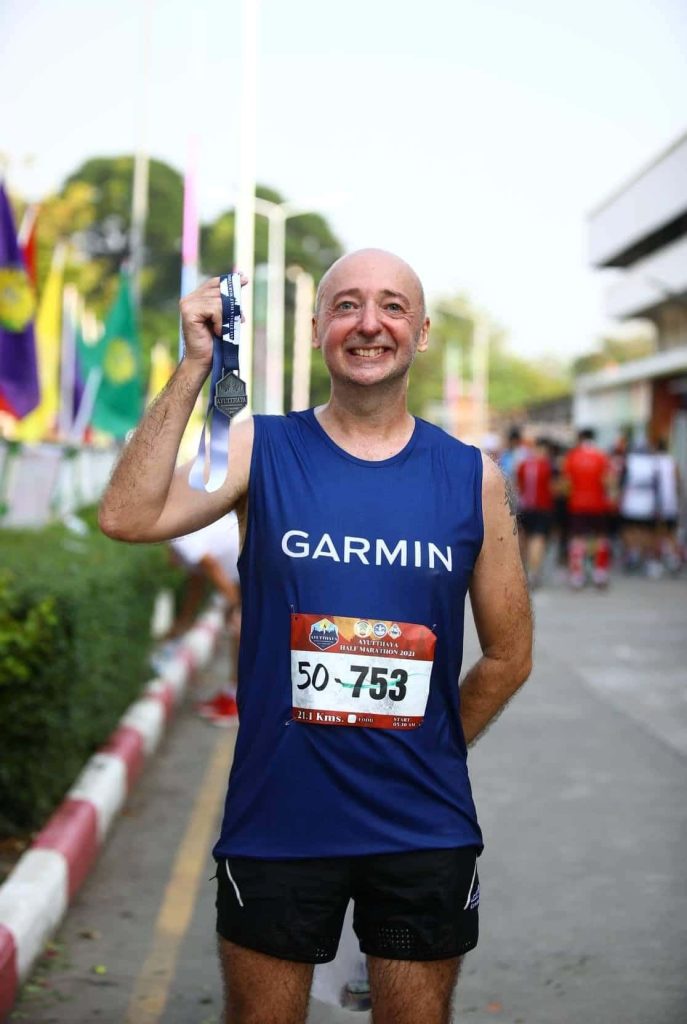 Stephen Christopher began running at the age of 50 and 2 years later ran his first marathon in just over 5 hours. He continues to join events all over Thailand and South East Asia with Berlin and London on the list for the future.
Sherif Jallad : A Brief History Of Myself
In October 2014 I went through ACL reconstruction surgery.
My insurance did not cover the cost of my treatment and it was painful to spend all my savings on it. Further to my surgery, I was diligent in my rehabs advised by the doctor, then to pick on a scalable challenge I moved from playing football to endurance sports, which was a completely new field to me.
Since my surgery and completing my rehab, I've been engaging in extreme endurance events, and I am very pleased to have been considered as a potential candidate for sponsorship earlier, which helped to motivate me to do more.
Over the few past years, I ran 120km once and 100km ultra trail races twice with 4k+ elevation over some cute mountains. Did 2 Full ironman triathlons and 1 Extreme Celtman triathlon in Scotland (an ironman but in extreme conditions -i.e Ironman on steroids ).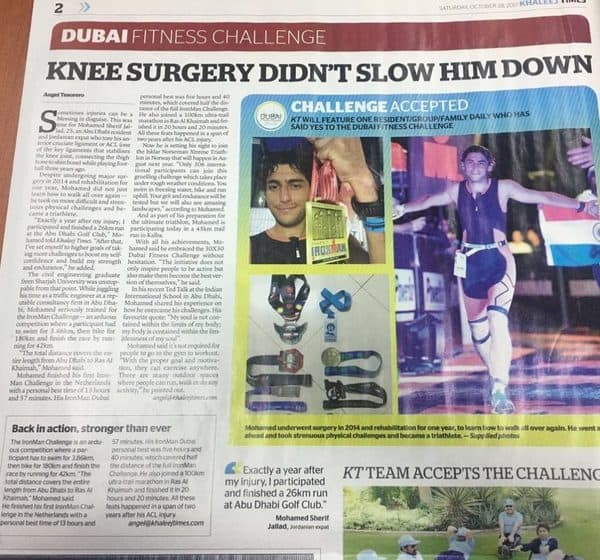 Overall in the past 5 years, I participated in more than 45 events where I covered elevations equivalent to climbing Everest a few times, ran and cycled to Europe, and back and swam around the gulf.
I can proudly say that only a hand full of people were able to go through similar experiences.
Here are some of my media appearances
Strathclyde Business School Blog Post-August 02,2018," Enjoying the journey: Work, MBA, and Triathlons"
TEDxYouth@ADIS Speaker – October 15, 2017, " The Importance of Setting Measurable Goals"
And here is a link to my STRAVA, Linkedin Profile & Facebook Profile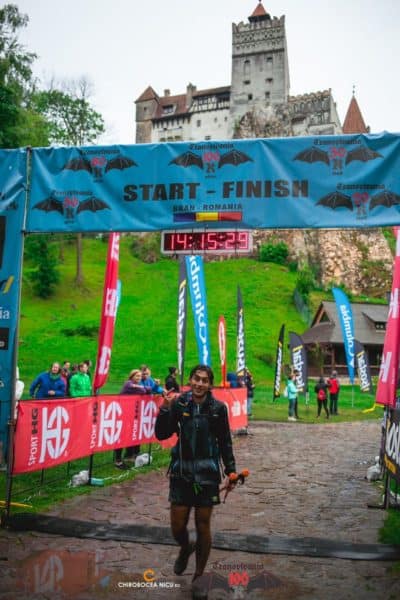 Also, Connect with us over Instagram > www.instagram.com/triathlonbudgeting