Activewear is the term given to exercise clothing that suits multiple purposes. You can run to the gym, work out, and then run home without changing clothes. But does that apply to switching up your activities, from running to swimming, for example?
Can you wear running shorts for swimming? If a person is only going for a short swim for leisure and a short purpose, they could use any shorts they can access including running shorts. However, if the athlete is training for or participating in a triathlon, on the other hand, then it is not recommended for three main reasons; running shorts are loose, they could trap air and trap air bubbles, which causes drag that works against the athlete.
Here are some of the reasons why there are limitations to using running shorts for swimming, including what happens when they're exposed to chlorine and salt.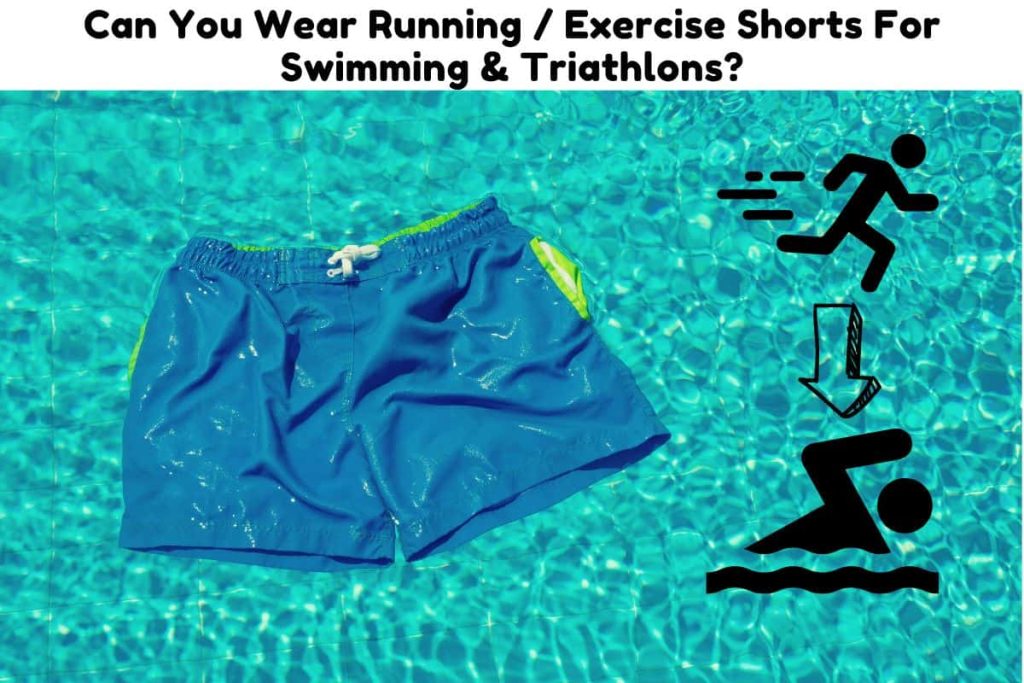 Can You Use Running Shorts As Swim Trunks?
For a quick dip in the ocean or a couple of laps in a pool, there's no real reason why a person couldn't wear running shorts for swimming. However, if they need to be worn for a considerable amount of time, like a swim or triathlon event, then it's not advisable.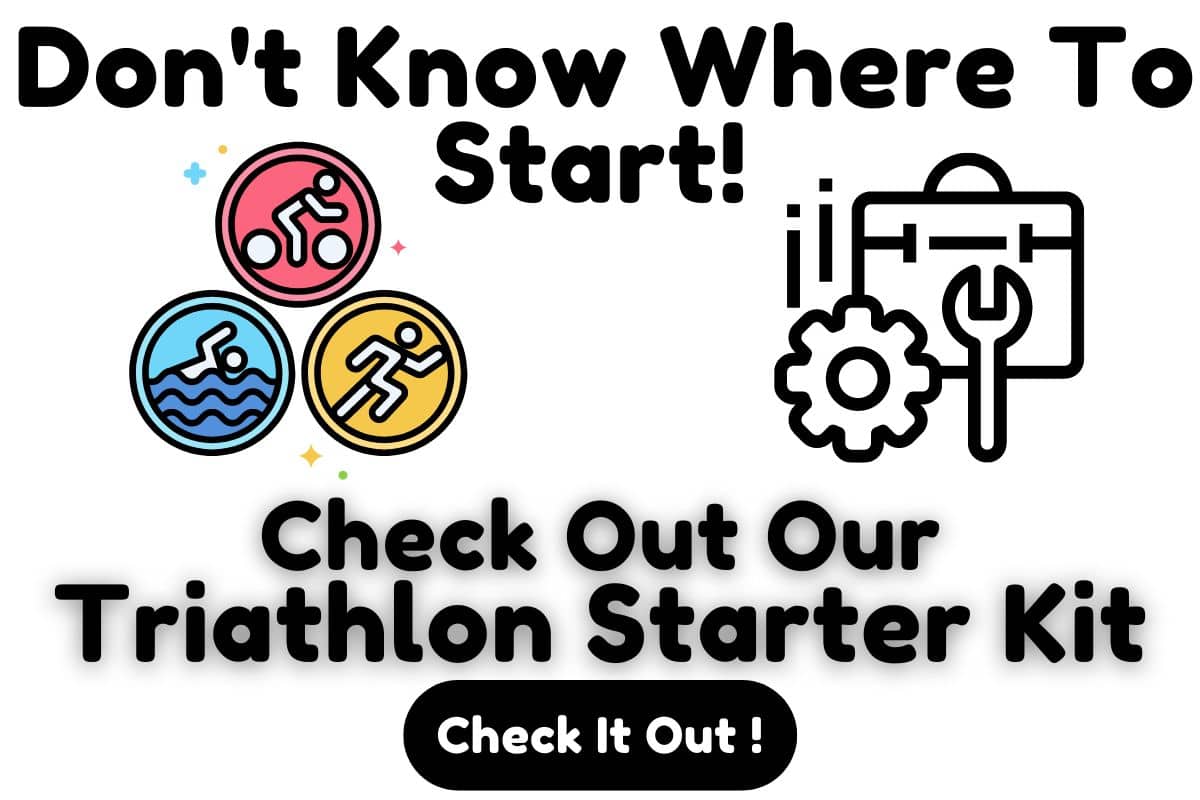 Running shorts were designed for that activity. They're made from materials that favor running, usually polyester, or with a small percentage of spandex to help them stretch. They need to be lightweight and breathable. Commonly they'll have a seam cut up on each side of the legs for this purpose. (Source)
Swim trunks use different materials. Running shorts need to soak up liquid (usually sweat), so the runner remains comfortable. Swim trunks are made from fabric that doesn't soak up water so they can dry quickly.
Consider also the activity that each item is designed for. They're not the same.
Running shorts need to provide better mobility. They do this by supplying good airflow and groin support. Swim trunks need to fit more snugly, offering minimum water resistance — especially important if speed is the goal.
Here are the disadvantages of wearing running shorts for swimming: (Source)
Tightness: as running shorts are designed to be loose, they're not suitable for ocean swimming, where waves may remove them from your body altogether.
Inflation: as they're a lot baggier, air pockets can form in them, so they inflate and feel uncomfortable
Drag: as they're not designed for resistance, they cause a dragging movement when you try to swim, especially if they've become inflated.
Then there are the issues of what damage chlorine and salt could do to the fabric, causing problems for the wearer.
Let's take a closer look.
Can You Wear Exercise Shorts In The Pool? Will Chlorine Ruin Running Shorts?
Chlorine is well known for causing damage to skin and hair, and it does the same to many fabrics. Over time, the threads will begin to shred, the colors will fade, and white shorts, particularly, will look yellow. For these reasons, wearing running shorts for extended periods in the pool isn't recommended. (Source)
The worst fabric to come into contact with chlorine is cotton, which many running shorts contain. Cotton will degrade faster than any other fabric when it comes into contact with chlorine. Lycra and Spandex aren't much better as chlorine will rapidly eat through the elasticity. This will be the first component to go, regardless of the fabric.
Some fabrics are supposed to be 'chlorine safe.' Nylon is one of them, so if your running shorts contain a decent percentage, they may last longer in the pool than other fabrics.
Can You Wear Exercise Shorts At The Beach? Will Salt Ruin Running Shorts?
Salt isn't as harsh as chlorine on fabric but will also cause degradation over time. The main issue with salt is that it's abrasive and can fade colors, though not as quickly as chlorine.
As I mentioned earlier, the main issue with running shorts in water is that they can cause drag as the material is heavier than swimwear. The second problem is that they take much longer to dry as they're not designed to allow water to pass through them.
If your day at the beach mainly involves sunbathing with the occasional splash around in the ocean, it doesn't matter what shorts you wear. It's only for prolonged exposure when you need to consider the alternatives.
What Are My Options for a Triathlon?
Some people wear running shorts the entire event, and others prefer cycle pants. Wouldn't it be great if there was one item for the whole event? Well, there is. They're called triathlon shorts.
If you're just starting your triathlon journey and don't have the budget for purpose-made clothes, you could wear running or cycling shorts the whole way. The downside is that they will keep you from performing at your best. Here are the limitations of each, across the entire event:
Running shorts
Swimwear
Cycle shorts
Limitations
Slow to dry
Fabric can cause drag in the water
No padding for the cycle leg
No padding for the cycle leg
The snug fit may be inappropriate for running
Can cause drag in the water from the pads
Pads can cause chafing on the run leg
Drawbacks of Using Non-Triathlon Shorts
Triathlon shorts are worth the investment in my opinion. While they resemble cycle shorts, they're actually better. For starters, they're quick drying. Next, the seat pad is thinner than regular cycle shorts, and they're snug but not as much as swimming briefs.
The ultimate benefit of triathlon shorts is that there's no need to change them during the transition stages, shaving minutes off your overall time. Read more here: What Is Transition in Triathlon? Everything You Need To Know!
Also, check out our favored triathlon short in our post titled Best Budget Triathlon Suit – I've Used It for 7 Years! (Guide & Options For Men & Women)
What's The Best Overall Option For A Professional Triathlete?
Professional triathletes need clothing that is comfortable, beneficial for each leg of the event, and saves time during the transition phases. The best choice is a full triathlon suit!
A purpose-made triathlon suit has many added benefits for triathletes of all levels. Number one, of course, is that you don't need to change clothes during the transition. Depending on the brand, most of them are:
Designed for all distances – short and long courses
Quick-drying
Constructed from aerodynamic and cooling vent fabric
Built to include powerful compression, cooling fabric technology, and maximum ventilation
Made from flatlock stitching to resist chafing and irritation
UV 50+ sun protected
You'd be surprised to learn that they're not as expensive as you might first think. The convenience of only needing one set of clothes for the event makes the cost absolutely worth it.
By now, you know that the 2XU Perform Front Zip Trisuit is our recommended wear for triathlons. You can read all about the reasons why in Best Budget Triathlon Suit – I've Used It for 7 Years! (Guide & Options For Men & Women). 
That's right, Sherif (Check the bio for more about him) has been using it for 7 years, and it cost him around $150. It's been one of the best investments of his triathlon journy.
So back to the topic of running shorts for swimming. If your sole purpose is a day at the pool or the beach, then there's no reason you can't wear exercise shorts. Remember, though, that over time they'll degrade and fade.
If you're training for or entering a triathlon, consider upgrading to at least triathlon shorts, you'll be so thankful you did!