Water is full of bacteria. One of the challenges of being a professional swimmer is the chance of infection from a pool or other body of water. There are several ways to protect yourself, and nose clips and earplugs are two of them.
Have you ever experienced bouts of post-event sneezing? How about swimmer's ear? Either of these could be your body's reaction to something in the water during the event. Nose clips and earplugs could prevent these from reoccurring.
So, do Olympic swimmers wear nose clips or earplugs? Olympic swimmers commonly use nose clips and earplugs. Public swimming pools contain dirt, chlorine, and other chemicals. These devices protect water, with its harmful contents, from getting into the ear and nasal cavities. Not only that, but this equipment can also help control breathing a lot better.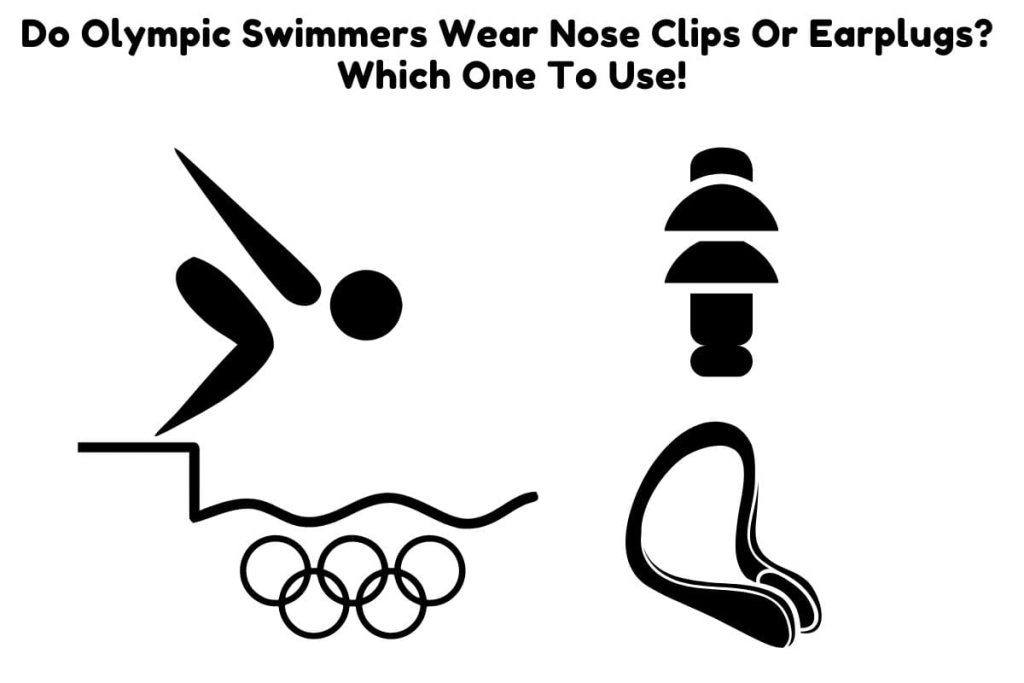 Why Do Olympic Swimmers Wear Nose Plugs?
Olympic athletes need to protect themselves from injury as much as possible. Swimmers aren't exempt from this. An infection received from water can sideline them and severely impact their livelihood. Nose plugs (also referred to as clips) are one of the ways to prevent this from happening.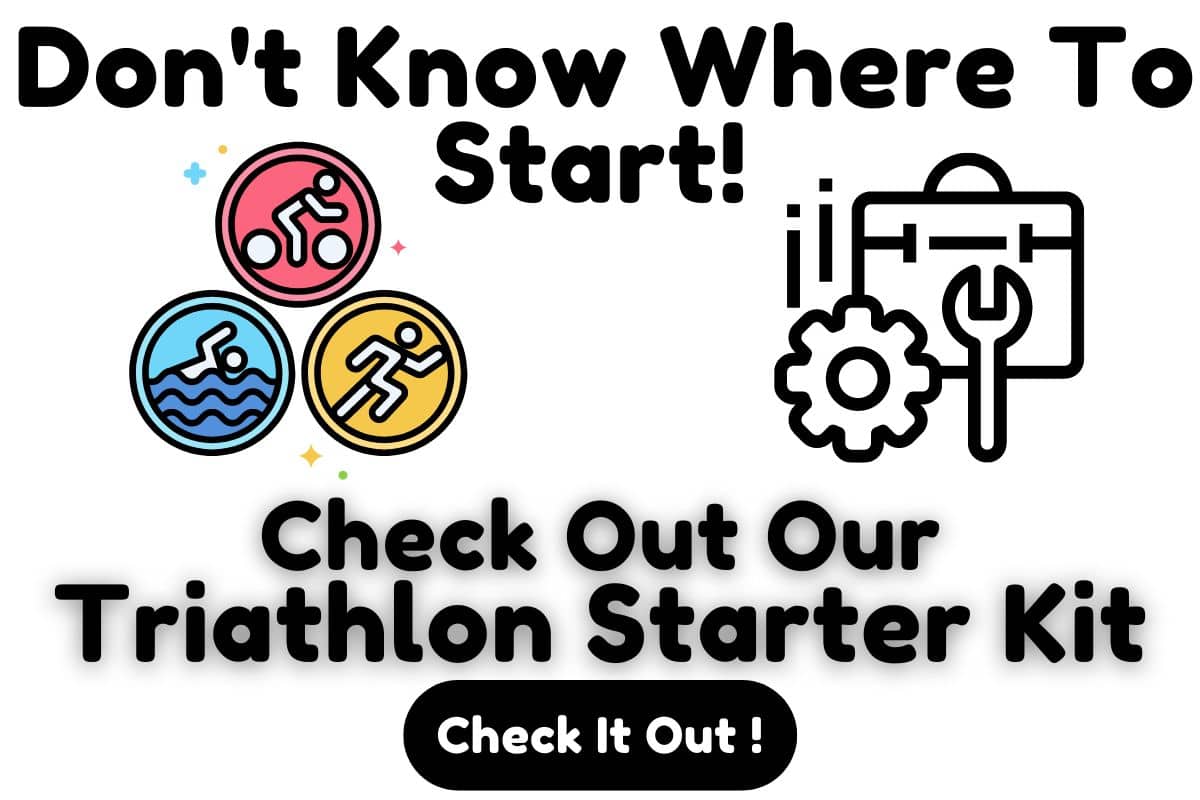 Nose plugs aren't only used to protect the nasal cavity from bacteria. Olympic swimmers get extra assistance with their breathing. With the nose closed off, you can only achieve breathing through the mouth. This action forces you to control better when to exhale.
Holding your breath during a flip-turn can be a challenge. When you're on your back, oxygen can leak out of your nose, leading to you losing breath faster. A nose clip will stop this from happening, helping you gain those much-needed underwater seconds.
A challenge many freestylers face is unwanted water entering their noses during the head turn.
With a lot of dedication and practice, you can avoid this; however, a nose plug can prevent this from happening immediately.
For backstrokers, this is more difficult to control. This swimming technique is the hardest to perfect. Water can get up your nose if your nostrils accidentally dip below the water or you splash yourself in the face during the recovery phase. Clips can eliminate these issues. (Source)
They're not only for Olympic swimmers. Anyone competing in a swim, ironman, or triathlon event should consider them; why? Open water! Oceans, rivers, and lakes could contain dangerous forms of bacteria that can cause irritation — or worse — in the nose.
Nose clips can also help you if you've had surgery to repair a deviated septum or are susceptible to sinusitis or other nose-related issues.
Are There Any Disadvantages To Wearing Nose Plugs?
There are benefits to wearing nose plugs. With the good comes the bad, and there are a couple of disadvantages. Lazy breathing habits and congestion are the main two.
Bad Breathing Habits
While being able to hold your breath longer during a turn is helpful, it can become a lazy habit in the long term.
After the turn, when you return to the stroke, you should exhale every time your head enters the water. The nose plug may tempt you to hold your breath instead.
Congestion
If you accidentally inhale water through the mouth, it enters the nose but has no way of escaping. The result is that the nose produces snot, which can feel uncomfortable and impact your breathing.
What Nose Clips Do Olympic Swimmers Use?
Olympic swimmers need nose clips that stay on but are easy to remove. Here are the ones they most recommend in 2022: (Source)
---
Speedo Liquid Comfort Nose Clip
Designed with a lightweight frame shaped to fit the contours of your nose bridge, Speedo Liquid Comfort Nose Clips are durable too. The pads are soft and comfortable, which is perfect as they're a tighter fit than some other brands.
Splaqua Swimming Nose Clip
In open water, nose clips are best when attached to a cord. Splaqua Swimming Nose Clips have that covered. They're made from soft latex for a comfortable fit.
Speedo Competition Nose Clip
Favored by Olympians, the Speedo Competition Nose Clip is ideal for lap swimming. The thermal plastic rubber nose pads provide enough grip to be secure but not tight, yet they're soft on the skin. The added adjustable stainless steel frame gives you a perfect fit.
Hurdilen Swimming Nose Clip
If you're prone to losing things, Hurdilen Swimming Nose Clips conveniently come in a pack of 14. They're made from a durable, flexible material that contours to the bridge of your nose. They come in 14 colors, perfect if you like to accessorize. They're on the larger size, so they may not suit children.
Should Swimmers Wear Ear Plugs?
Prevention is almost always better than the cure. Ear infections — including swimmer's ear — are the bane of many professional and Olympic swimmers. Wearing earplugs can significantly reduce these occurrences.
Swimmers ear is a real thing, and you can learn more about it in our blog "How Do You Get Swimmers Ear? Treatments and Prevention Measures".
The same bacteria in the water that causes nasal infections is at play here too. You want to avoid this getting into your ears. Wearing earplugs is the best way.
Do Swimming Earplugs Block Sound?
Foam earplugs are designed to block sound. However, they're often a poor fit, and more importantly, they don't keep the water out. Silicone-based earplugs are a better option as they fit more snugly into the ear. (Source)
Being able to hear your coach, colleagues, and other competitors is a crucial part of competing. If you wore sound-blocking earplugs, you'd be at an extreme disadvantage.
Also, check out our post on "What Is That Whistling Noise During Olympic Swimming?"
What Earplugs Do Professional Swimmers Wear?
The two types of earplugs preferred by professional swimmers are silicone or silicone putty. The putty option is moldable and can then custom-fit any ear. The most popular ones in 2022 are: (Source A)(Source B)
Mack's Aquablock
It's hard to go past Mack's Aquablock for an all-round swimming earplug. This silicon product is durable yet soft, comfortable, and easy to clean. The beauty is that you can wear them for extended periods without feeling irritation.
Speedo FIT Swimming
For pool use, Speedo FIT Swimming is an excellent choice. They're made from extra durable thermoplastic rubber and have an airtight fit due to their ergonomic design. They come in packs of three and include a carry case to store and keep them clean.
The only downside is that they're made for adults and may be too big for children's ears.
Surfears Surf Ears 3.0
In the open water, you need to be able to hear everything going on and be seen. Surfears Surf Ears 3.0 take care of both. The changeable parts in bright colors allow you to customize what fits comfortably. They come with a leash to prevent them from floating away.
They're a premium-priced product, so keep that in mind if choosing these.
Speedo Silicone Ear
For those on a budget, Speedo Silicone Ear could be your ideal choice. They're made from soft silicone, which can mold into the shape of your ear, which is excellent for extra comfort. The nature of the material also means they block out a little more noise than other brands do.
Whether you're an Olympian, a triathlete, or enjoy doing laps in the pool, investing in ear plugs and nose clips is a savvy way to improve your health.