If it is the night before your Triathlon and you need to be on the road by morning, then it is time you need to get your stuff together, including your race belt.
Many are having confusion about whether a race belt is mandatory or not. While race organizers do not require athletes to wear a race belt, the majority are specific about having the race number clearly visible in the bike and run portion of the race. While race belts are not mandatory in triathlon, they are very convenient to use as opposed to other options especially when wearing a triathlon suit.
---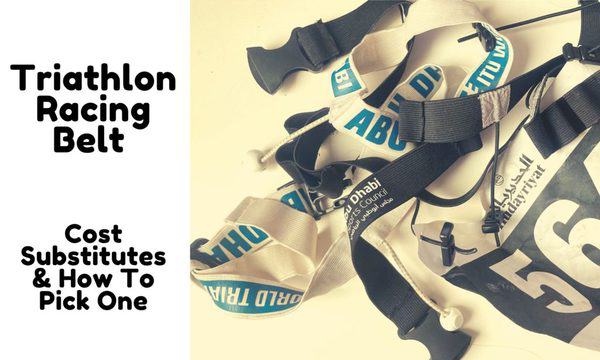 Also, check out our post on How Much Does a Triathlon Suit Cost? Options, alternatives, and what to look for
What Is A Triathlon Racing Belt?
A triathlon race belt is a race number holder. It is not possible to pin up your race number on your triathlon suit by making holes in the cloth/fabric and damaging the kit, hence, a triathlon race belt is used.
A Race belt is a good gear piece to have for both training and racing Triathlon. They range from simple ones that hold your race number to several features such as nutrition and energy gels storage.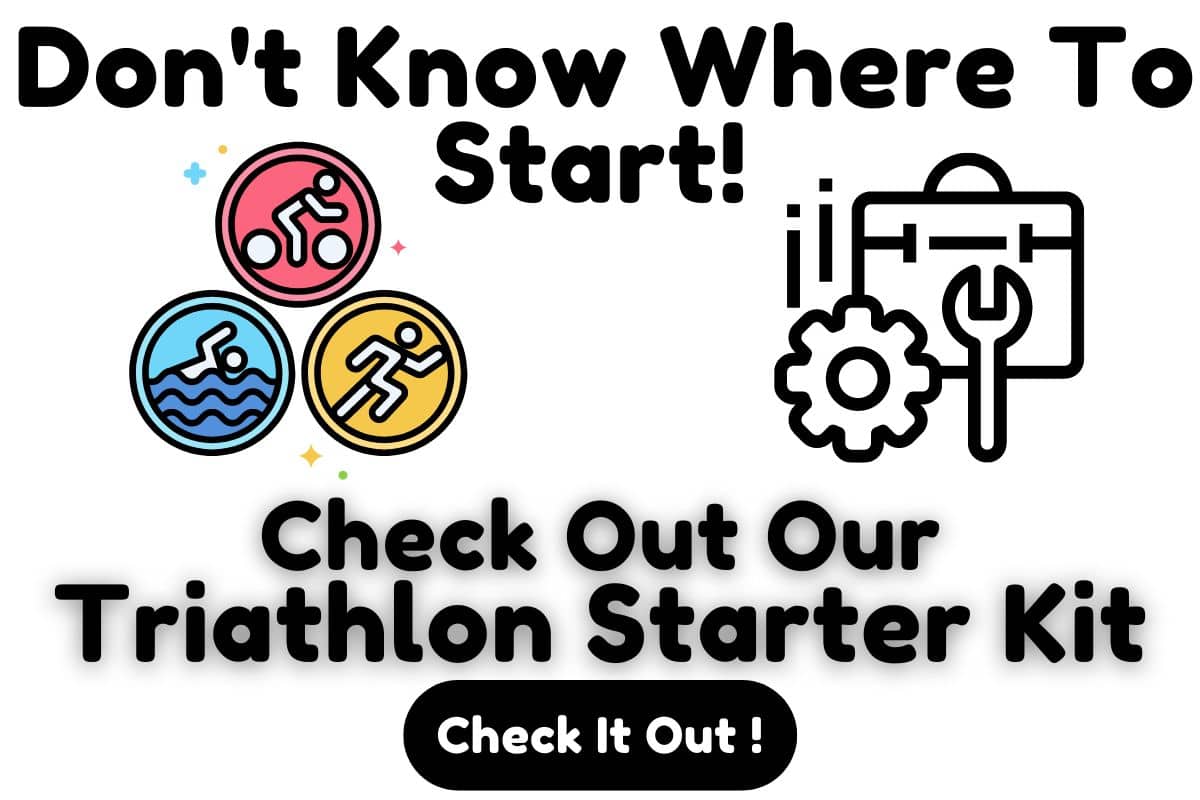 Check out the triathlon racing belt we recommend (Amazon link)
Also, make sure to go through our What To Wear For Any Triathlon Brief & Complete Guide
How Does The Triathlon Race Belt Work?
Using the triathlon race belt is straightforward. Earlier, people tried to fix their race number by using safety pins on their tops and shirts. The race belt has replaced safety pins which are very easy to use. You do not have to make holes in clothes when you have a belt.
Your race belt has two front toggles. All you need to do is take off the toggle from elastic, slide out your race number through adjustable pieces and lastly, replace it such that the bib number is in place ideally.
You can comfortably carry your race belt around your waist and your hips. Swivel your belt quickly such that your bib number is at the back or front as needed.
You should also remember to keep the race belt easily accessible at T1 Transition. On a side note make sure you do not screw up your race by using my free Must have Triathlon Transition Checklist
Check the video below for more on how to use the Race Belt in Triathlon,
Race Belt Substitute
Safety Pin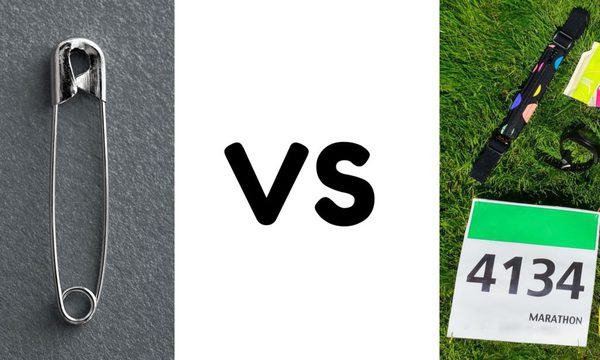 If you are not willing to get a Triathlon belt, you can go the same way to hold your race number – a safety pin.
The safety pin is the earlier way to stick your number on your T-shirt. But it is not considered as safe as a belt.
With unwanted pulls, safety pins can open up anytime and hurt your body in the middle of your race, which is the main disadvantage.
Another disadvantage is that safety pins make holes in the t-shirt for holding the race number.
DIY Triathlon Racing Belt
Also, you can also DIY your Triathlon Race Belt. Check the video below for details,
How To Pick A Triathlon Race Belt?
There are few things to look for while picking a triathlon race belt. You can buy it keeping all the below points in mind (Source).
Race number holder
As we all know, the race belt is the holder of a race number. Hence, the race number belt is the adjustable belt that shows your race number during the run. This gear piece is good to have during Triathlon as you do not need to stress about changing clothes or riding with your number.
Gear Storage
Belts are designed to hold your gear while you ride, run or work out. They have a single pocket with a zipper typically, and sometimes the bag is weather-resistant or waterproof. More advanced gear storage belts have an attachment of race numbers and places to store gel packs.
Hydration storage
There are various sorts of hydration belts. You can select from it, but all focus on carrying water in a comfortable way when you run. Some have two to four small bottles spread around hips, whereas others take a single large water bottle across the small portion of your back.
Stretchability And Adjustability
You can check whether the race belt is as stretchable and adjustable as you want and need.
How Much Does A Triathlon Race Belt Cost?
The average cost of a racing belt is 17 USD while ranging from 9 to 32 USD. The Price of the belt depends on the brand, material used, and the additional storage features that come with the belt.
The above conclusion is based on the table below I developed by looking up the prices of different race belt models,
| Race Blet Model | Price (USD) |
| --- | --- |
| VeloChampion | 12 |
| RJ-Sport Race Number Belt | 9 |
| Nathan Race Number Belt | 17 |
| Zone3 Endurance Number Belt with Neoprene Fuel Pouch | 32 |
| Engine Design Group NGN Race Number Belt | 15 |
| Average | 17 |
Cost of Race Belt
---
Benefits To Wear A Triathlon Race Belt
The main advantage of wearing the triathlon belt is that you may make your race number visible from the bike's back but the front on the run.
If you pin up your number on your tri suit with safety pins, you will not be able to swap it back and front.
When you tie up a triathlon race belt, you can swivel your number easily from your back to front or vice versa.
Another benefit is that you can use your tee anytime and anywhere after your race or ride because you will not get a stuck number on it.
Also, you will not get hurt in the middle of your race. Not even your belt will get open up during the race. So there are lots of advantages to using a triathlon belt.
Also check out our post on Basic Essential Triathlon Gear Listed (A Brief & Complete Guide)