When buying a GPS sports watch, you are committing your wrist to carry that extra weight throughout all your workouts, if not the whole day. For runners, hikers, and endurance athletes, every gram carried matters.
So the question is, how much do GPS sports watch weigh? The average weight of a sports watch is 60 grams and usually ranges between 35 and 95 grams with a silicone strap. The sports watch weight is mainly dictated by the brand's overall design features, but the most influential factors are the battery life and the strap material used ( Silicone, leather, or stainless steel).
A general rule that could be used is that on average, sports watches with a silicone strap are expected to weigh around one to three grams for every GPS hour.
---
Here are a few examples of Sports watches weight with silicon straps with which the above conclusions were drawn,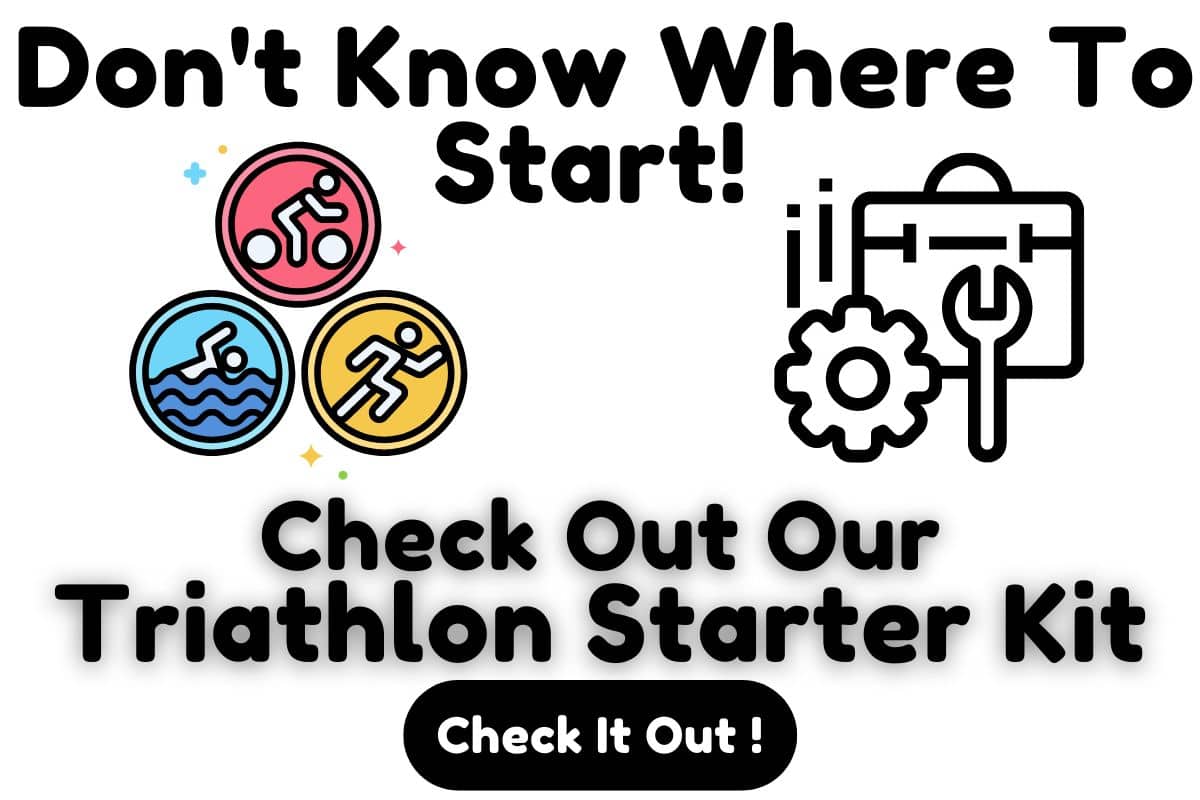 | | | |
| --- | --- | --- |
| Watch Model | Weight (Grams) | GPS Battery Life (Hours) |
| Garmin Fenix 6X Pro | 93 | 60 |
| Garmin Fenix 6 | 80 | 36 |
| Garmin Fenix 6s | 58 | 25 |
| Garmin forerunner 945 | 50 | 10 |
| Garmin forerunner 245 | 39 | 24 |
| Garmin Instinct | 52 | 16 |
| Suunto 9 | 81 | 125 |
| Suunto 7 | 70 | 12 |
| Suunto 5 | 66 | 20 |
| Polar Vantage V | 66 | 40 |
| Polar Vantage M | 45 | 30 |
| Polar Ignite | 35 | 17 |
| Coros Apex 46 | 55 | 35 |
| Coros Apex 42 | 49 | 24 |
| Average | 60 | 34 |
Sports Watches weight with Silicone Strap Comparison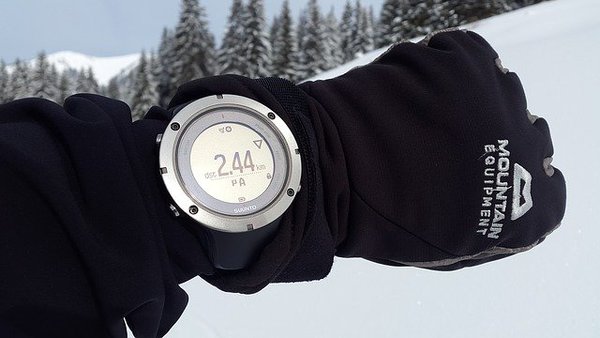 How Much Weight Does The Strap Add To GPS Watches?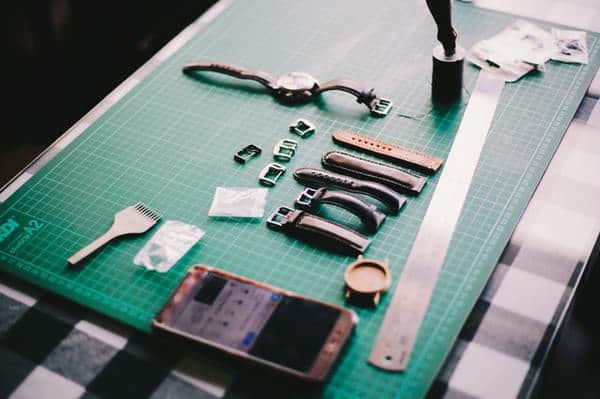 Here is a list of how much different 22mm wrist Straps weight,
Braided perlon strap: 5g
Nato strap: 13g
Average leather strap: 15g
Silicone strap: 23g
Strong 5 ring Zulu strap: 27g
Rubber strap: 27g
Mesh strap: 64g
Titanium strap: 70-80g
Stainless Steel strap: 75-100g
Do Sports GPS Watch Weight Even Matter?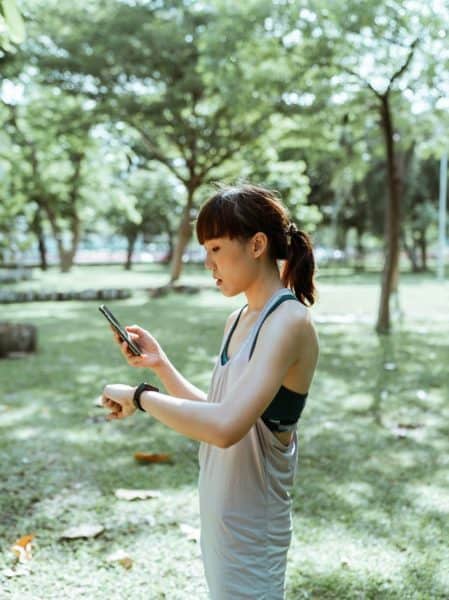 To measure the impact of weight on athletes' performance, an experiment done by Hoogkamer, Kipp, and colleagues supplied similar-looking pairs of shoes to several runners, however, some had 100 grams added to them and others with additional 300 grams.
Although this study does not specifically address sports watches, we can draw some correlation between weight and runners performance. Thus, by applying the same concept, saving 100 grams on your sports watch will likely improve your athletic performance.
So if we use marathon runners as a benchmark, then yes, sports watch weight matters as it affects the performance of the athlete.
What Matters The Most In A GPS Sports Watch?
Although this answer will highly depend on the individual and the type of sport he or she will be practicing, I think everyone will agree on the following parameters:
1. Battery life
A watch without a battery is just extra weight. There is nothing more frustrating than a sports watch dying in the middle of your workout. Not only you will not have recorded your activity, but you also won't know how far have you gone.
Having to remember to charge your watch a few times a week is not what anyone would typically like to constantly worry about.
2. Weight
As covered before, the weight could have an impact on performance. Every 100 grams of weight could slow you down by one percent.
3. Durability
As the name implies "sports watch", the watch has to be able to take some beatings. What is the point of a sports watch that is not waterproof for a triathlete for example. Also, hikers would want it to take some beating if they smash it on a rock.
I usually use the water resistance metric to scale the watch's durability. The following is the list of metrics with the relevant conversion. The bigger the number, the better.
3 ATM – 30m – 98′
5 ATM – 50m – 165′
10 ATM – 100m – 328′
4. Accuracy
GPS watches will have different accuracy levels. They do not need to be accurate to the millimeter, but a GPS watch that is far off is not worth having.
Make sure to check people's reviews on accuracy before spending your money on one. You would find people testing different models against each other on youtube. Here is an example below,
5. Heart rate monitor
Heart rate monitoring became something to expect from a sports watch. Having this extra piece of information will help you understand your physical fitness progress with time.
With your heart rate monitor, one can point out exactly how hard the body is working in that specific moment or workout. It is unlikely for workouts to be identical, but even if there were similar ones, your body response could be noticeably different.
Collecting this one parameter can provide you with valuable insights about your health and fitness level, such as aerobic versus anaerobic workouts, lactate threshold, VO2max, fatigue, and stress level, and in some cases identify a serious illness.
On a side note, check out Is Triathlon an Aerobic or Anaerobic Sport? Why You Need To Practice Both!
Here is a report of a smartwatch heart rate saving a kids life,
6. Activity Apps compatibility
Recording activity is no more only about you save it on your smartphone. Activity apps such as STRAVA allows you to share your workouts with your followers and groups on their platform.
If you haven't heard about it yet, then I suppose you can think of it as something like Facebook for athletes.
We also recommend that you check out our post " Do You Really Need a Running Watch? Is It Worth It! "
The Difference Between Sports, Fitness and Smart Watch
Let's clear out one thing, a sports watch is not a smart or fitness watch.
GPS Sports watch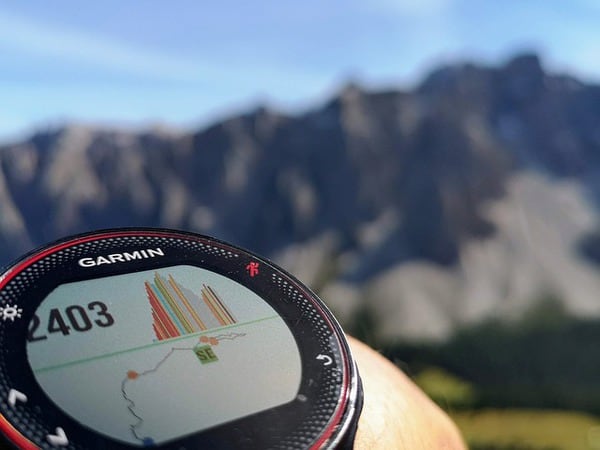 A sports watch provides insights into the progress of your workouts with high accuracy. They usually come with a GPS tracker to record the location, elevation, and distance covered. They can analyze speed, distance, heart rate, and covered routes for every individual sport in tables and graphs. They are also compatible with external sensors such as speed, cadence, or heart rate sensors.
Activity/fitness tracker
An activity tracker is a much lighter version of a sports watch with fewer capabilities aimed at tracking fitness rather than workouts. The tracker monitors your 24/7 activity level and if you are getting enough exercise on daily basis. They mainly measure the quality of your sleep, the number of steps taken, and calories consumed.
Smart watch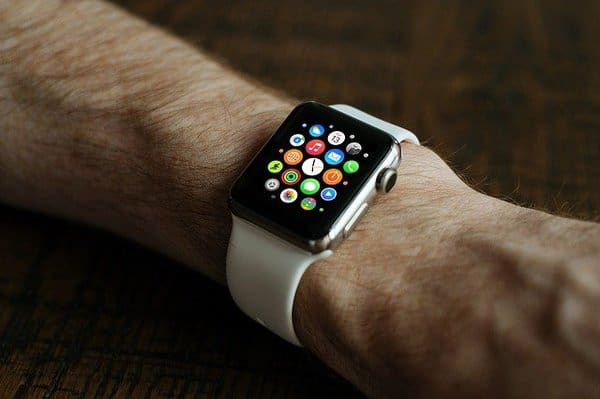 A smartwatch is primarily an extension of your smartphone. One can receive calls and messages and view/answer them via the watch. They are generally less capable than a sports watch and are unable to meet serious athlete's requirements. Their battery life is a fraction of the sports watch, less durable and the GPS accuracy is not as good.
Check out our tested and recommended Sports watch (Amazon link)
How Much Does Gps Sports Watches Cost?
One may be confused with the many options out there, however, the price of the watch plays a major role in your decision of which GPS sports watch to pick.
So, how much do GPS sports watch cost? The majority of GPS sports watches cost between 65 and 600 USD. The price depends on the brand, functionality, accuracy, and most importantly, the GPS battery life span.
For example, Amazfit Bip will cost 65 USD, while on the other end, the latest Garmin Fenix will cost around 600 USD.
This is not quite the same for Triathlon GPS watches. Check out this article that specifically addresses How much does a triathlon watch cost?
Here is also another article I wrote that will help you trim down your triathlon expense significantly, Top 22 triathlon hidden expenses and how to Save 9,000 USD on them!
Can any sports watch be used for triathlons?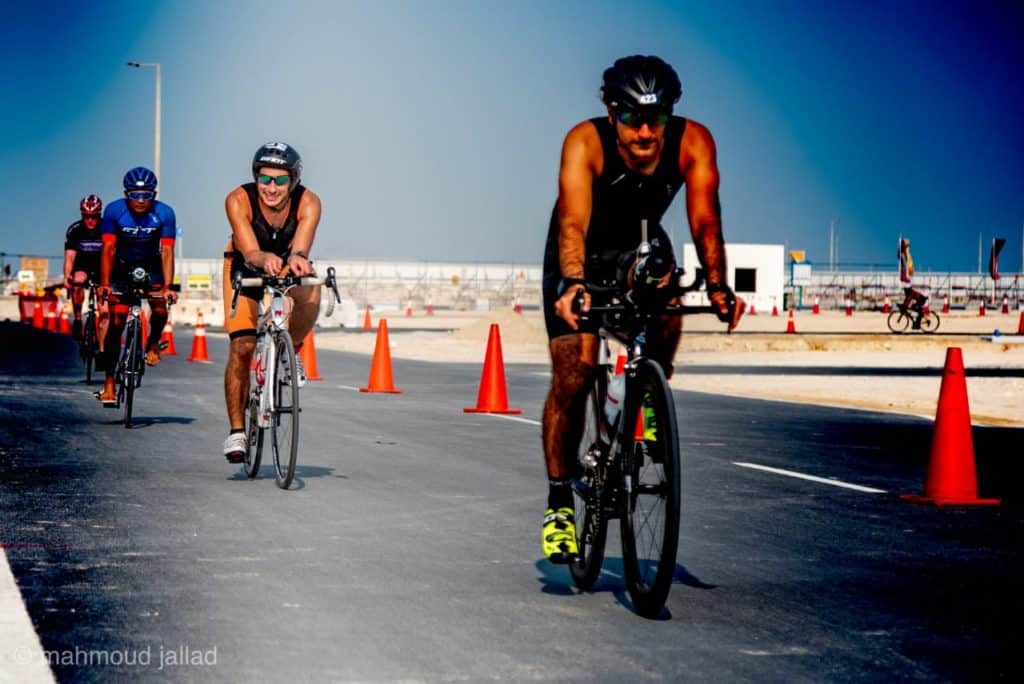 Can any sports watch be used in triathlons? Not all sports watches support all essential functions required in triathlons, thus, one may not use any sports watch as a substitute for a triathlon watch. The main two main functionalities that may be missing in a typical sports watch versus are open water swimming and multisports function.
1- Open water swims
While the majority of sports watches support pool swimming activity, not all watches will have an open water swimming activity. Obviously, this won't work for triathlons as the vast majority of triathlons are held in an open-water environment.
One example of such a sports watch is the Garmin Vivoactive 4.
2- Multisport function
Triathlon requires athletes to transition from one sport to another as quickly as possible. Triathlon sports watches know this, thus, provide the ability to move from one activity to another with a click of a button. This is what is known as the Multisport function.
Several sports watches are capable of capturing all three triathlon disciplines including the open water swim activity, however, lack the multisport function.
Such sports watch is the Garmin instinct
Also, feel free to check my article on 50 must-know tips for every beginner triathlete
Conclusion
We could conclude that the average weight of a sports watch is 60 grams and usually ranging between 35 and 95 grams with a silicone strap.
Also, the weight of the watch could significantly increase depending on the choice of the strap material A metal strap can add up to 75 grams to the watch when compared to a silicone strap.
While this does not sound like a big deal, it is likely that athletes' performance dropped by 1 percent for every additional 100 grams carried.
Also, Before making a choice on what sports watch to buy, make sure it supports the activates and functions you intend to use it for.
Also check out our post on Basic Essential Triathlon Gear Listed (A Brief & Complete Guide)