Being a rookie in this field I am trying to abstain from the common misconception while buying a triathlon gear set. I have forgathered some helpful information unheeded by many amateur triathletes on many useful topics.
For now, I am writing this article to clarify a very common doubt regarding the color of a helmet. We all know that triathlon budgeting is essential. Therefore, before buying a helmet of my favorite color there are some analyses that I believe are noteworthy.
So does the bike's external helmet temperature has an impact on its internal shell? The Bike rider helmet color impacts the helmet's external shell temperature, but because of the foam insulation, the heat does not flow to the internal shell, thus, does not have an impact on the riding experience.
First off, I read a couple of reviews to find out how does a bike helmet color affects the heat? Well, it's pretty simple. The dark color absorbs more heat than lighter ones. This is because the dark color tends to absorb light energy, and contrariwise light color reflects light, thus, raising the question of how does the bike helmet color affects the rider's heat exposure.
Let's try to comprehend it based on helmet temperature. If you are riding in the daytime under scorching sunlight with a black helmet. Manifestly you'll end up your ride with an extremely hot helmet at its outer surface.
Furthermore, the greater the number of vents the more it will keep the helmet cooler internally. Styrofoams that melt up to 177F and EPS (expanded polystyrene foam) works as the best insulators in helmets.
On a side note, check out our post on How Much Do Road, Aero, And TT- Triathlon Helmets Cost And Weight? Which One To Use
---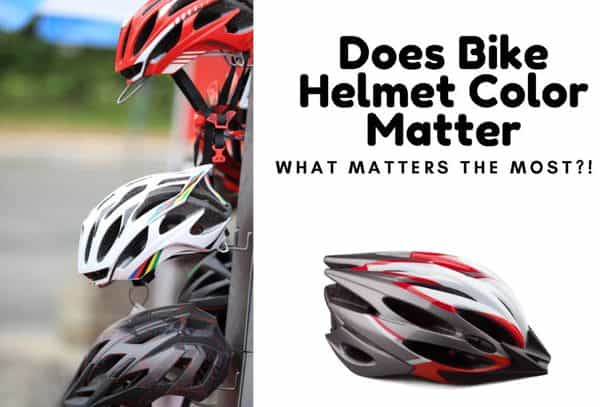 Does Bike Helmet Color Matter?
Does bike color matter? As explained in an earlier section, Bike helmet Color has no impact on heat transmission to the rider. You just need to get yourself a helmet that can guard your head, supports ventilation. And at the same time works as an insulator.
The review added from the triathlon forum (source) can help you concur with this fact.
"I've never noticed a difference in how hot the helmet is based on the colour. ventilation is far more important."
As far as riding efficiency is concerned, color holds zero importance against helmet linings(as in foam) and vents. And we can say that
The temperature of the outer covering will not be channelized to the inner helmet shell in any way due to the inner helmet lining. The insulating foam will not provide a medium for heat to transfer. As a result, the color becomes an insignificant factor here.
The purpose of foam inside the bike helmet
EPS foam serves best when it comes to perfect crush characteristics we need in foam to shield the head from strokes and internal injuries. Surprisingly this foam fills other demands such as lightweight, insulation, and no bounce-back characteristics. The closed-cell geometry inside EPS with 98% of air makes it a bad thermal conductor.
Styrofoam and EPS are made up of polystyrene resins with the only difference in manufacturing design. Styrofoam is made up of extruded polystyrene into sheets whereas EPS is made from expanded polystyrene into blocks. Moreover, the blocks-shaped foam is recyclable but not in helmets.
EPS is one of the crush-able foam, you can view this link (source) to know how it saves head during a hit.
Also check out Why Wear a Cycling Cap? Purpose, Alternatives & How To Wear One!
Does helmet color affect the helmet's life span?
Practically, it's proven that color can have a great impact on the material life span. How? Dark-colored helmets will absorb more heat and continuous exposure to UV rays can deteriorate the material. Hence, for the sake of the helmet's long longevity, lighter color helmets are preferred in a hot climate.
There are more factors that can affect the helmet's life. It can be
Paint quality
Sweat
Sunlight and Radiations
Weather
Manufacturing material
Humidity
You can find out here (source)how these factors can degrade or upgrade the material.
If you are looking for a good, trusty, and affordable helmet that will do just fine in a triathlon and road races and is available in both colors (Black & White), then we recommend the "SLS3 Triathlon | Aero Helmet"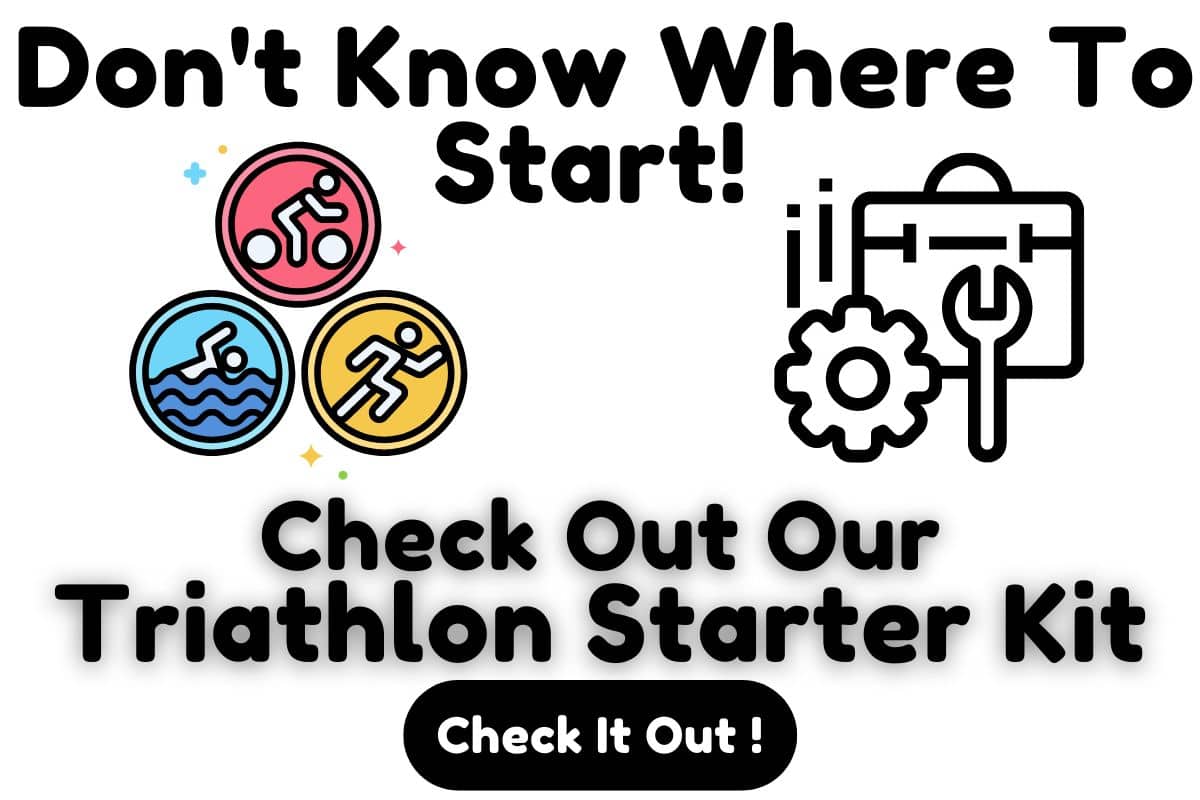 Are white helmets cooler than black helmets?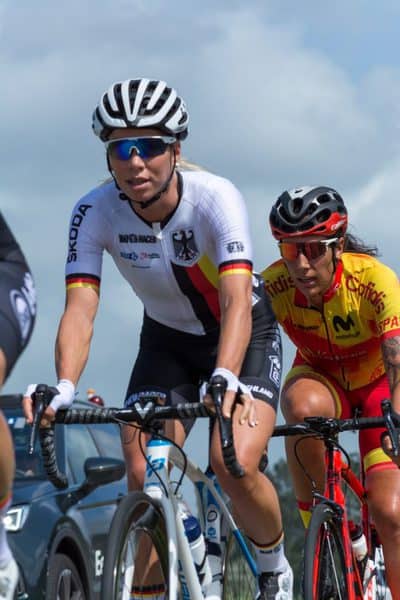 The most common query is, are white helmets cooler than black helmets? The white helmet's external shell is cooler and is commonly used readily in all types of weather. The ability of white color to reflect the light of all wavelengths has made white helmets exceptional.
Thermodynamic testing was done to find out which helmet suits best for TT and road bike rides. The results explained black helmets retain more heat than lighter-colored- helmets with a slight difference.
However, these results couldn't make much difference against helmet foam. Styrofoam that doesn't transfer heat thus provides the rider's comfort is the only preference.
You can learn more from the video attached below
"I know in theory it should not matter. However, I have both a black and a white Giro selector (not much ventilation) and the black one definitely feels hotter. On the other hand, I notice no difference between white and black Evade (which is well vented, to begin with)." (source)
The heat generated by black helmets can be reduced under open ventilation holes. It's interesting to note that increasing vent holes in a helmet can benefit you in two ways
It will lower the helmet temperature
Makes the helmet more aerodynamic
The above two points are constructed on the basis of the test results mentioned here (source).
The Best Helmet Color for visibility
Helmet color plays a great part in avoiding crash-related injuries. Fluorescent colors are advisable as they reflect more light than other standard colors.
Check out our Best Triathlon Battle-Tested Budgeting Gear for helmet recommendation
Fluorescent orange can be a nice option for the daytime ride as it becomes 200 times more visible in daylight than any other conventional color (source). This color needs UV radiation for reflection. The POC OCTAL AVIP Helmet in striking orange color seems to catch the attention from large distances.
However, white helmets are recommended as they are visible in dark as well as in daylight. Solid white color is less attractive in daylight as compared to fluorescent colors but can stand out more visibly in dark.
Budget is an important element here. If I were to pick the best color for a helmet under a good budget, I would buy helmets with fluorescent colors such as red and orange helmets for a daytime ride, as they will stand out under a bright sky, And a white helmet if I will ride in both, day and night. A low-budget solid white color helmet can make me noticeable from large distances in the dark as well.
For more budgeting tips give a read to the article we wrote about How to race a triathlon for free with no budget and no money! (equipment, registration, and training)
Having said that, helmets can't set visibility as high as a jacket. The Reflect360 cycling vest changes color with the amount of light reflected. This maximizes visibility in daylight and at night. It appears in matte gray color in daylight and becomes bright silver in dark.
Essential Visibility Cycling Gear
Few more things that can greatly attract the attention of drivers are
Reflective tires to get the attention of drivers coming from sides.
Socks
Neon tape around bars
Hydration pack bag
What helmet color matches your bike?
So should a helmet color necessarily match your bike? No, it should not unless you are riding along the roadside in a group of riders.
If you have got a helmet of any color that can protect and comfort you outstandingly, there's no means of replacing it with a matching color helmet. Going with a matching color, leaving behind the thought of comfort is very speculative at times.
A smart choice lies where there is sufficient variety in colors for the helmets you think possess great quality. This can be pursued to avoid low visibility and bouts of discomfort.
A rider keeps on changing gear sets and other equipment to meet the rising need for comfort and quality. A helmet that may match the bike color should not restrict the rider's demand for comfortable and happy rides.
Conclusion
We can conclude that it's the styrofoam that made helmet color irrelevant. Even the black helmets will have zero impact on heat transmission to the rider's head.
A helmet color holds a negligible impact on heat transfer. However, a bright-colored helmet can slow the process of degradation when used in daylight.
We can not overleap the fact that white helmets comparatively serve better than black helmets in hot weather. The ability of white color to reflect light can save the outer layer of helmets. Hence, it can be used for a longer period than black ones. We further learn that the helmet should match the level of comfort and stability and then the color.
Our goal is to make the triathlon accessible to everyone. Check out the article we wrote about Top 47 Tips For A Triathlete on a Budget: How to afford triathlons?