A triathlon is a sporting event loved by kids and adults equally. As there is no particular minimum age group for racing a triathlon, even kids are eager to participate in this lengthy event.
As a parent, you might be wondering if running a triathlon is the right choice for your kid's age or how long should you expect them at the finishing line. We understand your concern and are ready to ease those in the quick read.
So, how long does it take for kids to finish a triathlon? Youth triathletes are 20 to 30 % slower than adult triathletes. On average, an adult takes 3.5 hours to complete an Olympic-distance triathlon and 1.5 hours for the Sprint distance. On the other hand, the children finishing time average is 4.25 hours for the Olympic distance and 2 hours for the sprint.
Of course, every child is different and their timing will highly depend on your child's training and his age group along with the triathlon distance they are racing in.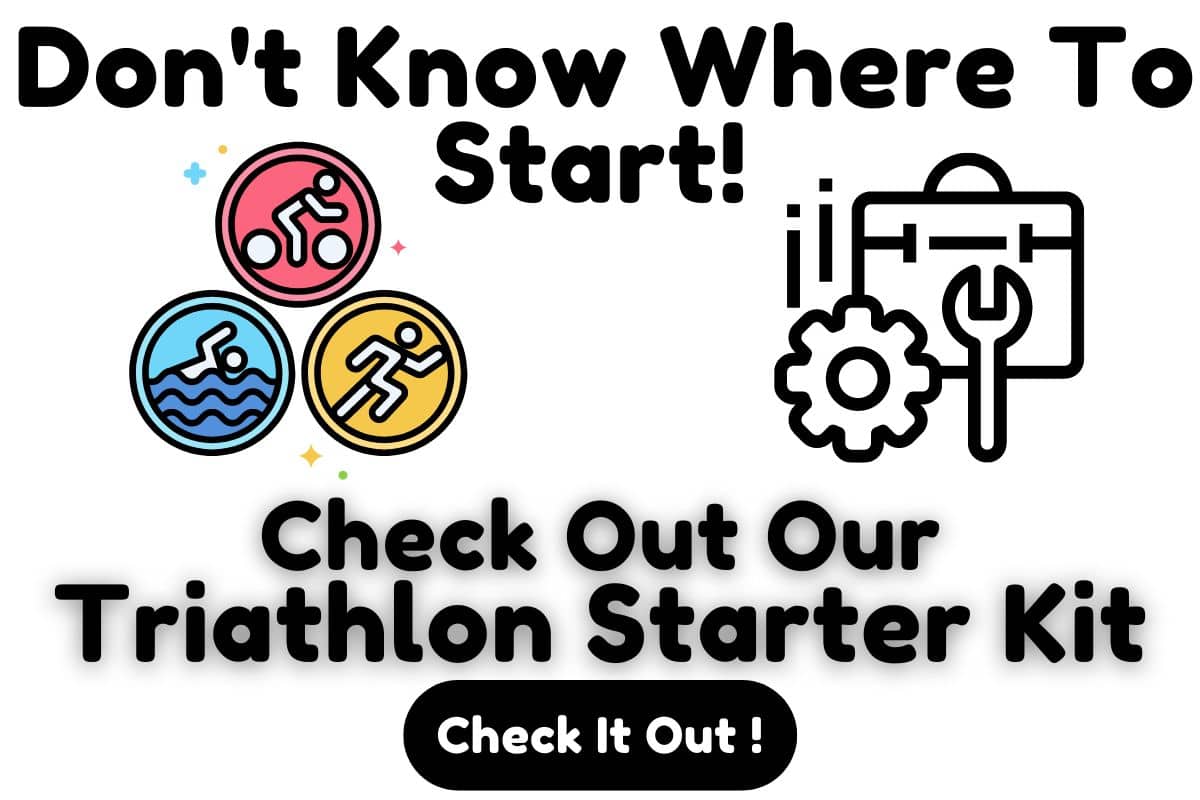 Also check out What Is The Minimum Age To Race Triathlons? Distances, Risks, and Tips For Parents
Other things that affect the time taken for racing a triathlon are the type of triathlon, age group your kid is competing in and adults usually do better in triathlon due to obvious reasons.
They have high stamina, Increased energy storage and body built that support all kind of sporting events. On the other hand, kids are weaker, they don't have developed bones and they usually have fewer energy stores as compared to adults.
They are more enthusiastic but they get tired easily. Their body mechanisms to restore depleted energy are inadequate in the long run. 
Also, if interested in engaging your kid in triathlon, make sure to check out our post on Triathlon For Kids: A Complete Guide (Age, Gear, Training & The Road To Olympics)
Also, Check out our guide on How To Introduce Your Kid To Triathlon? What Parents Must Know!
The average Finishing time of different triathlon distances?
The average sprint triathlon finish time for All age groups is around an hour and 30 minutes.
For Olympics distance, the average finish time is 3 hours for all age groups.
Half Ironman triathlon can take as long as 6 hours on average for all age groups.
Full ironman distance triathlon can take 12 hours on average for all age groups.
For more on triathlon distances and average timing, check our post Triathlon Distances & Average Timings Analysis (Infographic); Pick Your Right Fight !
Based on the above, you can do the math by multiplying 1.3 to the adult's average finish time to estimate kids' average finish timing but do not expect a kid to compete in any of the above distances and rather compete in Junior triathlon distances. For more on triathlon distances, check out What Is The Minimum Age To Race Triathlons? Distances, Risks, and Tips For Parents
What part of the triathlon takes the most time from kids (And most frightening!)?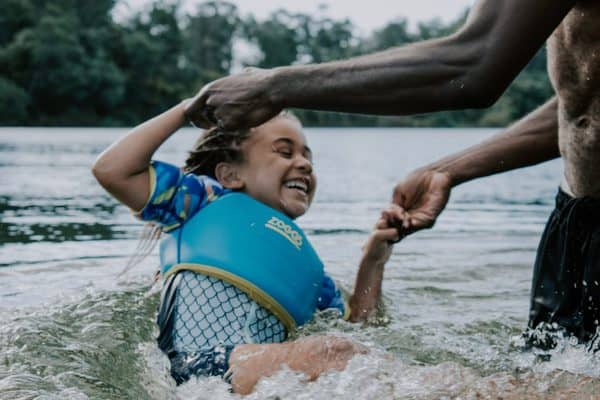 750m swim of sprint takes a 14-year-old kid racing a triathlon about an average of 25-30 minutes whereas the average for all age groups is 18 minutes. The longer the distance of swim the longer becomes the time gap from average for the kids.
Swimming is a high-level endurance sport. You need to be physically active and full of energy. You can't take breaks much longer than a few seconds.
Must-know tips for your child's first triathlon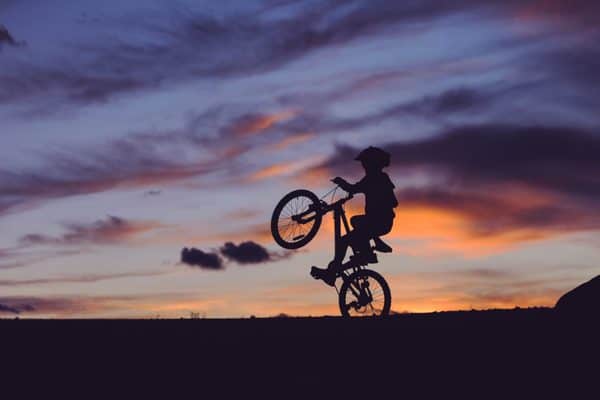 Here are some things that you need to know about your kid's triathlon,
Read race instructions to your kid– some triathlon offer Orientation. You get to review the triathlon course for different age groups and decide which course of action and planning suits you the best. You can get information on the entry points, exit points, transition points, and how you can watch the race.
The transition area- This is the area of transition between two points of the race. Mainly it is the start of the bike leg. Bikes are kept according to age groups to minimize lost bikes and to let the athletes know where they can find their own bikes in a minimum amount of time.
The swim- Look for a triathlon that offers swimming in the pool. Swimming in a closed lane is easier for first-timers than swimming in open waters. Know the swimming distance for your child's age group and practice beforehand. Know about how many lengths your kid is supposed to do so they won't get confused on the day of the race.
The bike- kids are more prone to accidents during biking. A helmet is a must. you can sometimes help your kid in transition and prepare your kid with a helmet and safety gadget. It is good to know beforehand if they allow anything like this.
The run- Race is the most fun part of the triathlon. You can see the finish line. There are usually volunteers to guide them for the race so you can be at the finish line to celebrate their achievement.
Use a checklist – do not mess it up for your kid. Make sure you take everything your kid needs on the race day and placed it at the right transition. Here is an article we wrote about this topic with a free checklist for you to download Must have Triathlon Transition Checklist
Tips for improving your kid's performance?
Swim Leg: For many kids, the swim leg can be the most nerve-wracking. Practice swimming beforehand. Know your water and practice in it. If the race is going to be in a pool, practice multiple times a week in the nearly same water body. If the race is going to be on a beach, practice on the same landscape. It will reduce your finish time and will definitely give you a head start for the race and will put you in a faster wave.
Bike Leg: The bike leg is one that usually comes naturally to most kids. Kids are great at biking and biking for a few miles is not a big problem. The real problem is to train them about how to hold back. Kids usually exert all their energy on the first few miles and get exhausted pretty quickly. This leaves them fatigued and exhausted for the rest of the race and they may even slow down after a few miles. Trian them to be on pace and maintain that pace so they won't exhaust themselves before reaching the finish line. It will help them in the next part of the race. Although fast finish time on bike leg can reduce overall finish time, still you'd like your kid to go at a speed that is acceptable to his body.
Run Leg: The same concepts of pacing apply to the run leg. You need to train your kid to do physical activity at a pace that is fast but not so fast that they'll have to slow down later. This is one key training that will help them in all the athletic activities. Train them to run fast at the start so they'll have a head start then get themselves at a pace that is easy to maintain without slowing down. Once your kids are accustomed to running several miles without slowing down at a certain pace that will not exhaust their energy so quickly, they will have a better chance at finishing early than the average kids their age.
For more tips, check this article we wrote about the 50 must-know tips for every beginner triathlete
What parts of triathlon kids are better than adults?
The average of kids running a 5k run in sprint triathlon is around 30 minutes which is close to the average of all age groups.
Running is easier for kids. They can take short breaks and are naturally enthusiastic to run. They can get their energy from readily available energy packs and keep running for a long time.
Youth specific triathlons exist
Youth triathlon is an event specially designed for kids by some organizations. You can select a race based on your kid's age and interest. Participants are divided into different groups based on their age and each group has a different distance to cover based on their stamina and training (source)
Also consider a kids Triathlon training club for your child (Source). Having young people around them certainly helps motivate them
Final thoughts
Although many triathlons have no age limit for racing a triathlon. It is always a good idea to know your kid's potential by enrolling in a kid's or youth triathlon first before the actual triathlon.
It takes different times for your kid to finish a triathlon which depends mainly on which type of triathlon they are racing and how much training they had beforehand. By enrolling them in a youth triathlon, not only you are giving them an extra dose of training but also you can keep a check on their performance and how much time they need for each part of the event.
As for a final word and as a general rule of thumb, you can expect your kid to take 20 to 30 % more time than adult triathletes to complete a triathlon.
Bonus read for women, check out the article we wrote about "Can a pregnant woman race a triathlon? what to do and not to do"