Aero bars also called TT tri-bars. Aero bars look like a horizontal fork. Aero Bars help you to place your body in an aerodynamic position by lowering your upper body and bringing your arms in line with your torso and it reduce the pressure on your wrists and hands, which is very important for triathletes.
At one point, a triathlete using a road bike will have to consider upgrading his or her bike with a TT triathlon aero bar. Here are few questions to consider,
But how much does a bike TT aero bar cost? The average cost of a carbon fiber aero bar is 175 USD while ranging from $44 to $250. The price of the aero bar depends on the brand, weight, and the type of material used, such as carbon fiber or aluminum.
---
But how much does a bike TT Aero bar weigh? The average weight of aero bars is 515 grams, ranging between 350 to 800 grams. The wight is mainly influenced by the design and type of material used. Carbon fiber and Aluminum are the most commonly used, with carbon fiber being the more expensive and lighter option.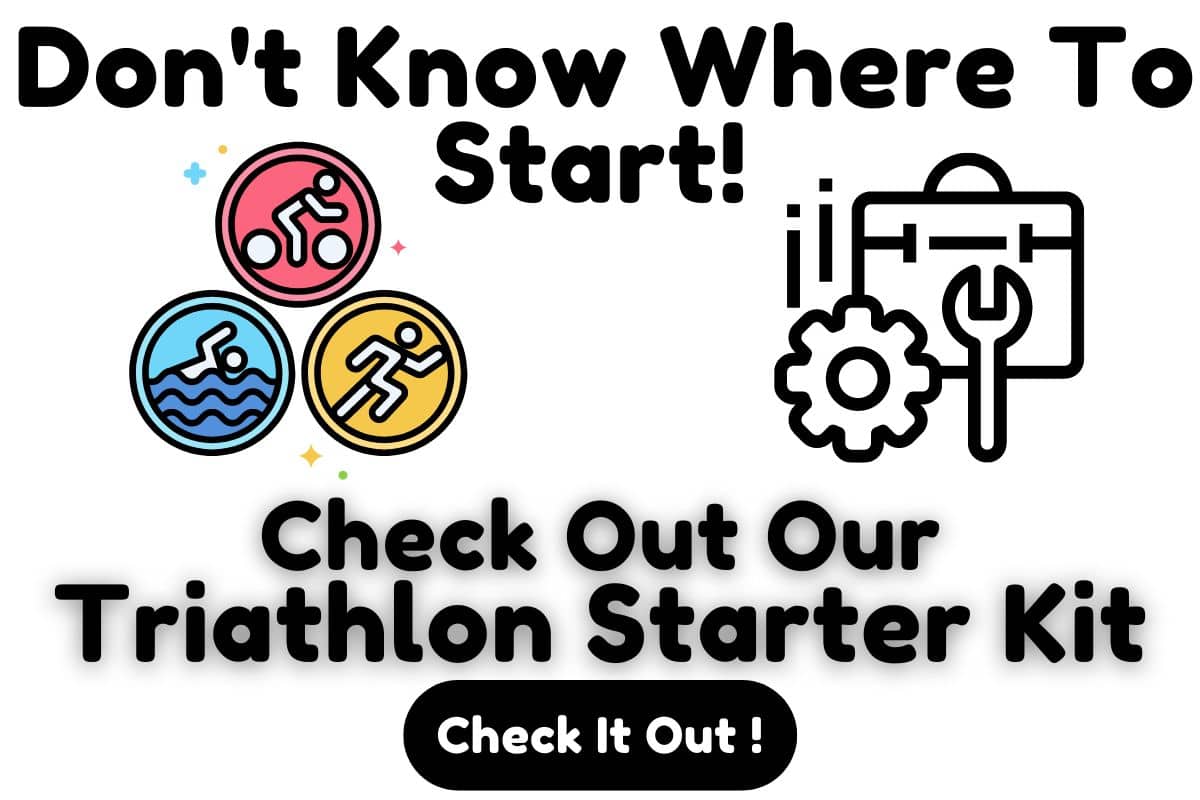 From a personal experience, the most important feature of an aero bar is comfort. It would be nice if you could find someone to lend you their aero bars for few rides to experience how it feels before you actually buy them.
If you are looking to find a decent affordable trusty aero bar that has proved itself for years, then we recommend that you check out the Profile Designs Sonic/Ergo/4525a Aerobar, Black, 55mm – 135mm Stack (Amazon Link) which cost around 130$ USD and weigh around the average mentioned above.
If you are confused about your Triathlon bike purchase then make sure to check our Triathlon Bikes: Complete Entry Level Buyer Guide
Here is the table we compiled to come up with the above conclusion comparing TT Triathlon Aero Bar Weigh along with Cost:
| Aero Bar Model | Weight (grams) | Price (USD) |
| --- | --- | --- |
| Zipp Vuka Clip with Alumina Race Extensions | 780 | 140 |
| Profile Design Legacy II Aerobar | 450 | 96 |
| Profile Design T5+ Carbon Aerobar | 575 | 255 |
| Profile Design Century Aerobar | 572 | 99.99 |
| Profile Designs T2+ Carbon Aero Bar | 495 | 239.99 |
| FLYAN Aero Bars | 330 | 46.99 |
| Opera Bike Aero Bars | 330 | 46.99 |
| Platt Carbon TT Handlebar Bicycle Aero Bars | 320 | 52.99 |
| Profile Design Supersonic Ergo 35c | 673 | 250 |
| Redshift Quick-Release Aero bars | 640 | 180 |
| Vision TriMax Carbon Clip-On | 500 | 252 |
| ENVE SES Aero Handlebar Clip-On Extensions | 525 | 350 |
| Syntace C3 Clip | 378 | 250 |
| Average | 515 | 175 |
Comparing Aero bars with Weight and prices
Most aero bars are made of lightweight carbon fiber and/or aluminum material, but the added componentry can also add weight.
If you are able to go faster with the aero bars then they're worth the weight on your bike. Some aero bars run a small price tag.
With a good amount of training, they may help take your cycling to the next level.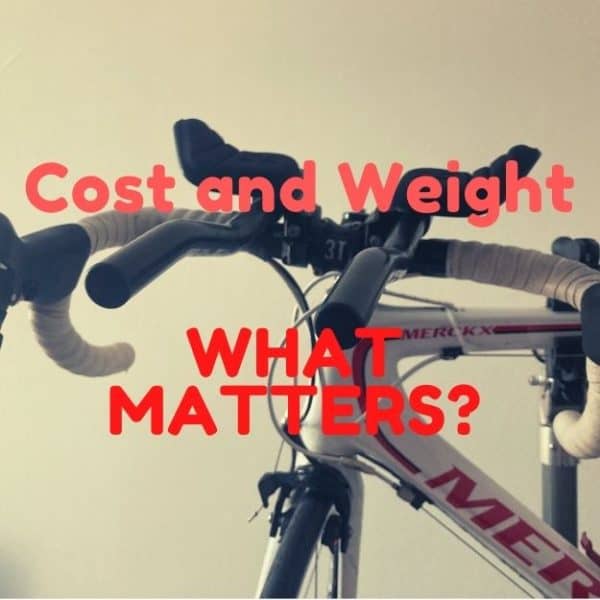 Types of Triathlon TT / Aero Bars
There are two main types of aero bars:
Clip-on aero bars that bolt onto standard road bike handlebars. Clip-on aero bars are easy to install and function. There will be an improvement in speed by adding clip-on aero bars to your bike. They will not turn your bike into a tri bike but they can improve your comfort. They are the most versatile and economical option.
Full aero handlebars, which include both base bars and aero bars. These are handlebar extensions with padded forearm rests that allow the rider to get into a more aerodynamic position by drawing their body forward into a tucked position, with a dropped torso.
Here is a video that explains the difference,
Performance Improvement
An aero position will help you to go faster than usual.
Being forward on the bike allows you to generate more power to move faster and the aerodynamic position will significantly trim down the drag.
After installing aero bars, riders typically find that they're going faster at the same level of effort. You should try it to test the speed improvement of your bike. Check out this link to know more about the difference between the two bike options: Is a TT Tri Bike Faster than a Road Bike? – Triathlon Budgeting
Does the Weight Really Matter ?
No, not really. The bike weight has a small impact on performance and does not make a noticeable difference,. This is especially true for amateur athletes unless the route is an uphill climb.
If you would like to know more about this, then check the article I wrote on How much should a Road and TT Triathlon bike weigh? Does it even matter!
Benefits of Aero Bars in Triathlon
Why Aero Bars Are so Important ?
After the sensation of doing your first triathlon, most people begin to look for ways to go quicker.
You will see other athletes on the course riding by you on much more expensive and gallant bikes, and you begin to ponder, can I afford to compete with this bike?
Well, most probably you can. Skyrocketing your speed is all about reducing aerodynamic delay. And while there are dozens of slight improvements you can make to your components, gear, and other equipment, the best advisable investment that gives the highest returns is going for a good pair of bike aero bars. Check out my recommended Best Triathlon Battle-Tested Budgeting Gear
Why is there more importance in investing in the best aero bars?
Boosting aerodynamics can involve lots of very complex analyses, but there's a straightforward rule that explains it best.
Reduced Frontal Area = Reduced Drag.
Because your body represents a more significant percentage of frontal area, putting yourself in a more aerodynamic position means an immediate reduction in drag.
Most other upgrades try to adjust the way airflow past tools or equipment, but aero bars virtually lower how much your body is catching the airflow.
Therefore, if you're beginning with a good road bike, you have a lot of space for improving yourself by riding in an aero mode by using aero bars. After installing aero bars, triathletes typically find that they're going 1 to 2 mph faster without much effort difference.
Here are some benefits listed,
Aerodynamics- Aerodynamics mode can help your body to be placed in a comfortable way for riding the bike for a longer period of time. This especially helpful for long-distance Triathlon such as Ironmans. Aero bars are mainly considered for this feature (Source)
Easy to hold than a classic round tube bar– Aero bars are easy to hold than a round tube bar. In triathlon, it is very important to stay flexible and comfortable.
Faster speed 1 to 2 mph- An aero bar can give a triathlete a faster speed of one to two mph (source)
Adjustable Facility- Aero bars are adjustable. A triathlete can adjust his aero bar according to his needs and flexibility.
Reduced oxygen consumption- The whole aero bar thing will help a triathlete to breathe easily and reduced oxygen consumption (Source)
Tri-bars can offer a considerable performance improvement and are a great choice for athletes wanting a quick win.
Take note that there is no you still need to practice your aero position. It takes some time to get used to it.
You can make the best out of the aero bar if you practice using your bike with it. Aero bars can give a huge boost up in Triathlon if you make the right use of them.
Things should take into account when picking the right aero bars
Price– The cost of an aero bar is a prime consideration while finding the right type of aero bar because everyone has a budget for buying any stuff. You need to find out first how much you are willing to spend on aero bars.
Total Weight- The weight of the aero bar has some importance
Comfort – The most important item to consider.
Adjustability– Adjustability is one thing that is very important while buying an aero bar. If you are not comfortable adjusting to your aero bar then you should not buy that.
Bar Extension– Bar extension is something you will take care of while riding your bike. It depends on you how long you want your bar extension to be.
Fit- You must buy something that fits right with you. Hence, while buying an aero bar this is a matter of consideration.
Risers- Risers are important for considering the comfort and flexibility of a triathlete.
Material- Materials may vary in different aero bars. Material's weight can change the total weight of the aero bar.
Arm Pad Position- Arm pad positioning is necessary for a triathlete due to arm stretching positioning and the wide is important as well. You will need to find the right one for you.
Length– The length of an aero bar is important due to the flexibility of one person. This should be considered while finding the right aero bar.
Style- Style depends on one's taste. How the style will go with you. Your personality will define your style.
For more on this, we highly recommend that you check our post What You Must Know Before Buying Aero Bars? Essential Buyer Guide
The Importance of Proper Weight Distribution of aero bars in Triathlon
The proper weight distribution when cycling has an effect on various things such as comfort, freedom from pain and fatigue, and your ability to go fast.
Aero bar weight handling is actively related to performance.
For stable positioning it is important to have more weight on aero bars; the pressure on hips and hands will help you balance nicely.
Stability is the prime priority of your body. This means blood is diverted away from the working muscles below your hips.
Breathing and pumping blood and steering, changing gear, etc. depends on the aero bars and it helps to reduce the hips pressure.
The proper weight distribution of this wonderful wizard will help you to breathe as freely as you would like. It will even improve your performance as you'll be relaxed.
Conclusion
Aero bar weight has an influence on your cycling performance by 1 to 2 mph. An aero bar may cost you 175 bucks but it will improve your cycling performance and potentially riding experience. They weigh anything from 300 to 800 Grams.
The key element in picking the right aero bar is comfort. A comfortable aero bar will certainly be a welcomed addition to your triathlon cycling experience.
Also, consider going through this article I wrote about the Top 47 Tips For A Triathlete on a Budget: How to afford triathlons?.