It is clearly apparent that TT aero helmets are slightly heavier than road bike helmets. I have gathered the data in the table below to come up with the above conclusion,
| Road Bike Helmet Models | Weight(g) | Price($) |
| --- | --- | --- |
| Bell Avenue MIPS | 285 | 120 |
| Abus Air Breaker | 214 | 300 |
| Giro Foray MIPS | 270 | 85 |
| Kask Protone | 220 | 199 |
| MET Rivale HES | 230 | 99 |
| MET Trenta 3K Carbon | 228 | 360 |
| Oakley ARO5 | 303 | 250 |
| Scott Candenece Plus | 285 | 240 |
| Specialized Airnet | 292 | 150 |
| Kask Valgero | 210 | 250 |
| Average | 254 | 205 |
List of Road bike Helmet Medium Size Weight and cost
| TT-Aero Helmet Models | Weight(g) | Price($) |
| --- | --- | --- |
| Giro Aerohead MIPS | 460 | 300 |
| POC Cerebel Raceday Helmet | 380 | 443 |
| Giant Rivet TT | 308 | 240 |
| Lazer Wasp Air Tri | 424 | 310 |
| Drone WideBody | 350 | 359 |
| S-Works Evade 2 MIPS Angi | 269 | 275 |
| Giro Vanquish MIPS | 300 | 280 |
| POC Ventral Spin | 248 | 290 |
| Abus Gamechanger | 270 | 235 |
| Met Manta | 250 | 300 |
| Average | 326 | 303 |
List of TT-Aero Helmet Medium Size Weight and cost
---
Does the Road bike Helmet/ TT Aero Helmet / Aero road Helmet Weight Matter?
Does a Triathlon helmet weight matter?
Check this video for more details,
For better understanding, I have analyzed after watching several video clips of triathletes comparing results of rides they took wearing road helmets and aero helmets. In an experiment, where a Trencher road helmet, a New manta aero road helmet, and a Met TT aero helmet were used to ride a 3km flat course.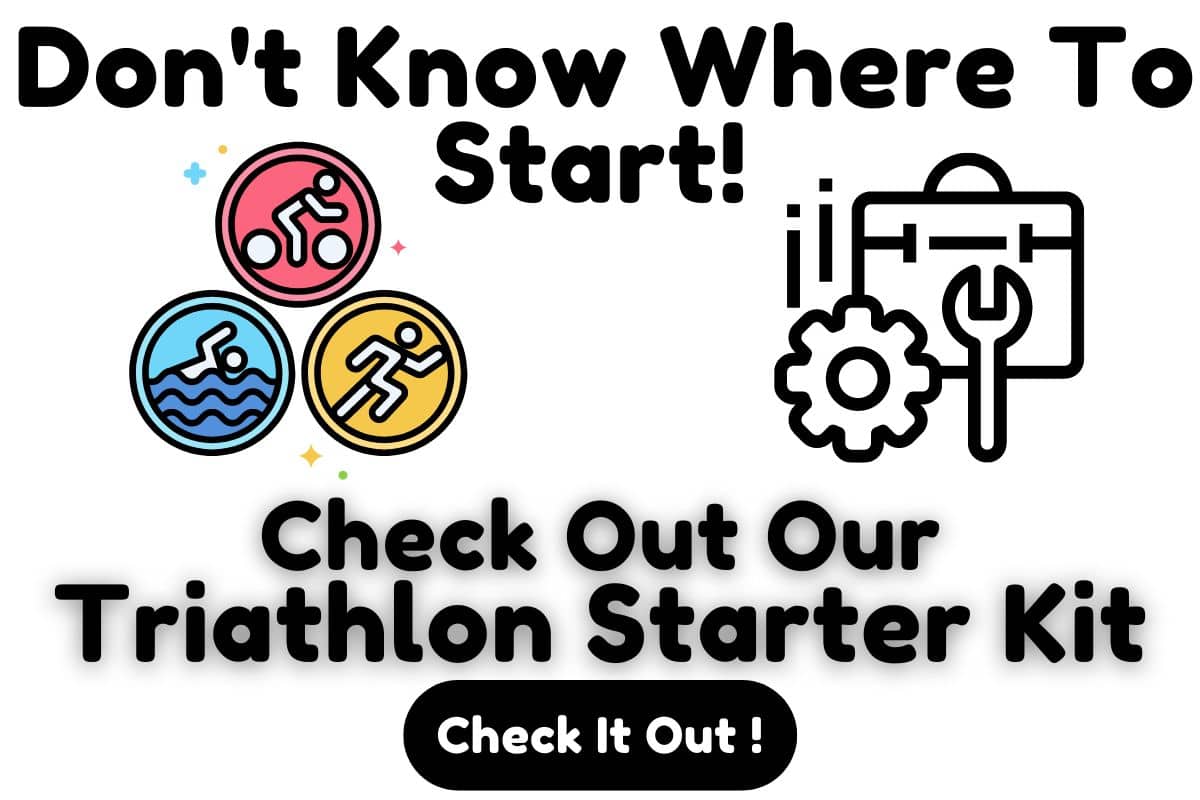 On a side note, check out How Does Bike Helmet Color Affect The Ride? What Matters The Most!
The aerodynamic design of the TT aero helmet is the main idea. And this is how TT aero helmets help in performing spectacularly. TT helmets are cut above road bike helmets.
If you are interested to know does bike weight matters? Check out this article we wrote about How much should a Road and TT Triathlon bike weigh? Does it even matter!
Here is a video for some alternatives to improve your cycling performance
What makes a TT Aero Helmet different from Road bike Helmet?
What makes a TT aero helmet different from a road helmet? TT aero helmets are designed in a teardrops shape to smooth the airflow that reduces air resistance and the rider experiences less air drag. Less air drag means great speed as air drag is inversely proportional to rider's speed and this makes TT aero helmets different from road bike helmets.
The TT aero helmet has a sleek design with a tail at the backside that can help in tearing up the air without much effort involved.
Moreover, the helmet covers your ear and can slightly reduce your hearing, this helps the rider to get into the race mode more easily.
Well, it's quite difficult to quantify how much faster it makes your ride as compared to a road bike helmet. However, it appears that it saves 67 seconds on a 40km long ride with an ideal condition of cold weather. Check the above video for details.
The safety offered by TT Aero Helmets
A recent update by a time trialist proves it serves great safety. It's well designed to save your head from accidents. He wrote a real-life crash report where he said
"The helmet was cracked even through the foam interior, plus the outside looked like it had been attacked with a hammer. All the while I assumed my head never was involved."
Limitations
Helmet choice greatly depends on weather and climate.
To ride with a helmet having fewer ventilation gaps in not-so-chilly weather is a challenge. TT aero helmet is the best choice if you are riding in a wind tunnel. It has the following limitations
It reduces peripheral view. Here it is challenging comfort.
Has less ventilation gap thus it's not an option in a hot humid area.
Cost more than a road helmet.
Weigh more than a road helmet.
Difference in TT aero helmet , road helmet and aero road helmet
In contrast to TT aero helmets, road helmets are purely designed to keep the rider cool when over-heating. The great amount of ventilation offered outweighs any benefits offered by a TT aero helmet. Road helmets and aero road helmets are the best choices if you are riding in hot humid weather from a ventilation perspective (source).
Road helmets cost less than TT aero helmets and are the lightest of all. It mainly helps to reduce overheating. It has the primary function of giving protection and comfort.
Road helmets are highly compatible but lack aerodynamics thus are best for training.
Whereas, Aero road helmets possess qualities of both helmets. It's more aerodynamic, lightweight, cheap, and has more ventilation gaps than road helmets. Aero road helmets are all in one.
Why are TT Aero Helmets heavier and more expensive?
TT aero helmets cost more than road helmets and aero road helmets because of the design and added features that make them more aerodynamic. TT aero helmets are designed to reduce drag and consume less energy from riders thus saves more watts and energy.
It offers overall head protection against bumps. Shock-absorbing material such as MIPS and Wave cel material is something one can't overlook. All these features come up with weight and cost as well. A quick guide to TT aero helmets will help you categorize types of TT aero helmets and their features (source).
Which Helmet Should You Buy for Triathlon?
I would recommend going with an aero road helmet as it has a merged quality of a TT aero plus road bike helmet. It offers less weight and great ventilation without compromising aerodynamics and thus can be used for both training and at the triathlon event. It is used effectively in all types of weather.
Aero road helmet is one option that can help you achieve some marginal gains. As the name implies, these helmets belong to a category found between TT-aero and road helmets.
Most of the aero road helmets weigh mainly under 250g with exception of Smith Overtake MIPS and a few more. Most of them cost within 200$ and can go up to 290$.
| Aero Road Helmet Model | Weight (g) | Price ($) |
| --- | --- | --- |
| Van Rysel Racer | 260 | 40 |
| Aspiuk Profit Aero | 250 | 130 |
| Limar Air Speed | 235 | 180 |
| Smith Optics Trace | 280 | 210 |
| Average | 255 | 140 |
Aero road Helmets Medium size Weight and cost
The budget is the key factor here to choose between these three helmets. After keeping in view all the factors I would buy, a road helmet for training purposes and a TT aero helmet on the day of the event.
But for a strict budget, an aero road helmet is the best.
For more budgeting tips, check this article we wrote about Top 47 Tips For A Triathlete on a Budget: How to afford triathlons?
Can a Visor on A Helmet Influence the Speed?
Cycling with aero helmets on with or without a visor is another war of words. The visor on a helmet doesn't influence the speed but it shouldn't disturb the comfort as well. Visors cannot leave any impact on your performance if you are fully comfortable with it.
Let's compare the advantages of visor/no visor in a practical view
Without Visor
Good Ventilation
More comfortable
You can wear sunglasses
With Visor
It smoothens the airflow
Protects eyes
Offers a great field of view
You can tuck your head downwards to get in a more aerodynamic position
Good for long rides.
Gives a proper view as compared to sunglasses. It transmits the right wavelength of light and will keep you focused.
Conclusion
Hence we concluded that the average weight of a road helmet is 254g, a TT triathlon-aero helmet is 326g and an aero road helmet weighs is around 255g.
Secondly, the helmet weight doesn't matter, it's the weather and aerodynamics. Aero road helmets are the helmets that can offer both aerodynamics and more ventilation gaps than road helmets otherwise TT aero helmets are a good fit for cold weather. 
Also check out Why Wear a Cycling Cap? Purpose, Alternatives & How To Wear One!
If you look at the bigger picture we cannot dismiss the fact that TT aero helmets cost and weigh more than any other helmet, and gives the rider an advantage of few seconds in a ride.
Check out my personal preferred helmet listen in Best Triathlon Battle-Tested Budgeting Gear