When any beginner is getting into the sport of triathlon, he or she must have thought about hiring a triathlon coach and how much they would be spending.
So how much does a triathlon coach cost? According to USAT, on average triathlon coaching costs around $160/month. But the price can vary from just $29/month for the basic online virtual guidance to $300/month for one on one sessions. There are usually three packages including standard, advanced, and premium. Price also depends on where you reside and if you would like to opt for an online virtual coach.
Hiring a triathlon coach is an expensive and personalized service. It can vary with the type of training and your level of experience in the three disciplines. Here are few comparisons and hand tips for you to look at before making a decision.
All options are discussed below in the rest of this article with a few comparisons and handy tips for you to look at before making a decision.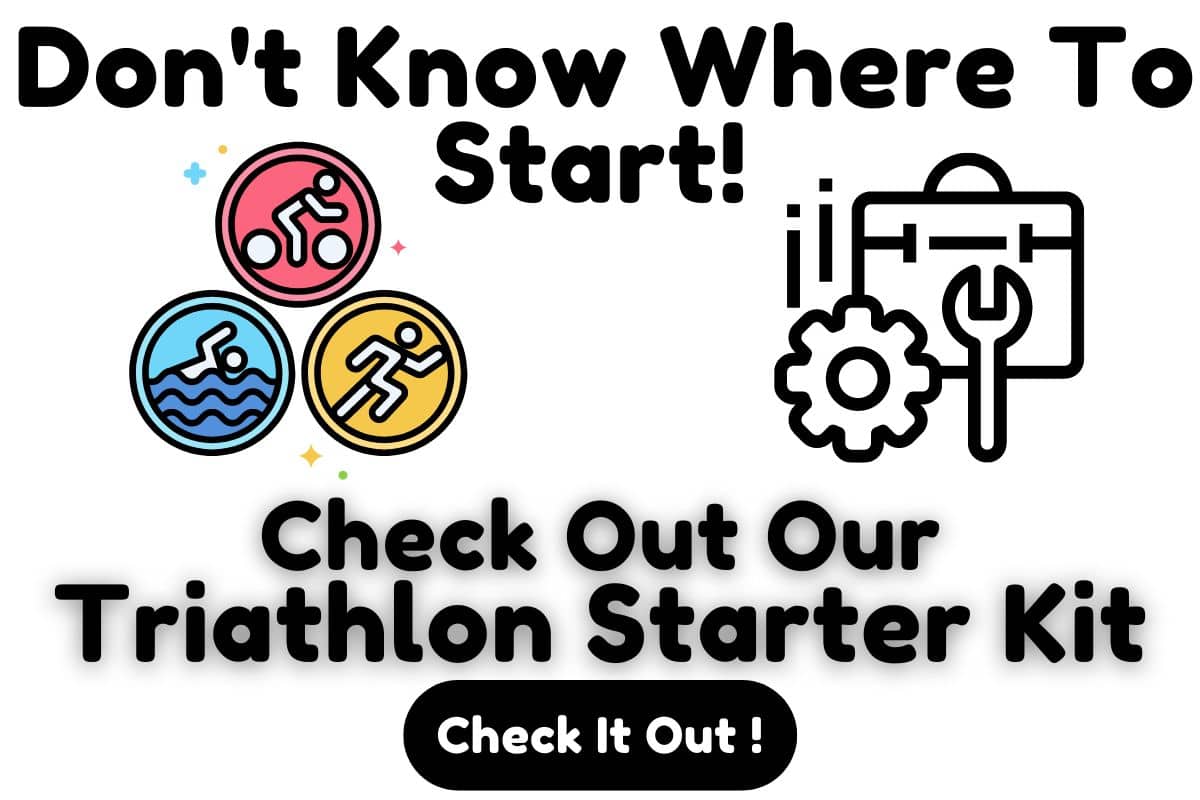 ---
What Does A Triathlon Coach Do?
While you do not "need" a triathlon coach per se to finish a triathlon, as there is an infinite amount of resources online for you to learn from including video courses for people just getting into the sport, however hiring one that tailors your training for your own specific needs does certainly help.
A triathlon coach will give you structure and will guide you toward the does and do not, helping you around the likely pitfalls and ensure you have the best chances of meeting your objectives. In other words, a triathlon coach will help you expedite your progress and increase the likelihood of finishing a triathlon with a reasonable finish time based on your personal capacity.
Based on your requirements and needs, you should have a personalized training plan that shall be tailored and given to you by your coach.
Your coach will provide you with the necessary details, tips, and suggestions for running, swimming, and biking throughout your training sessions. Your coach will also look at your form in all three disciplines and help you tweak it to become more effective and efficient
They also give advice on your nutrition and diet plan and adjust it according to your aims and goals.
Your coach would act as your sounding board, you can always turn to them for support to stay in the game for as long as the game demands, which is usually the period from when you signup until the race day.
They are your triathlon mentor, support system, and guide.
Also, check out the article we wrote on the expected Number of Swimming Lessons You'll Need from your coach
What Makes A Good Triathlon Coach ? How To Pick One
Before you go ahead and hire a triathlon coach, you should know what it is exactly what you should look for in a coach
I have put together a list of the things and skills to act as a guide for you
Credibility: Look for those professionals that feature a concrete portfolio and have a successful rating as a coach given to them by their previous clients. Traning Peak for example rate and rank coaches to help you make your mind.
Communication: Coaches should have feature amazing skills in communication to give you an open door policy. This way you won't have problems getting the answers you are looking for. They also should know how to interact with their athletes. An intoductory call would help you make a judgment on this.
Build your targets: Your coach should know about your goals and aims.
Regular Feedback: You should get routine feedback from your coach on your workouts and training sessions and they should keep track of your progress.
Training and life Balance: Your coaching should also include considerationof training life balance
Motivation: Coaches are ought to instill confidence within you and they should know how to motivate their athletes to reach their goals.
Likable: Last but not least ,you should be able to like your coach as a person.
Are There Any Alternative To A Phisical Triathlon Coach
Online Triathlon Coach
Considering the global pandemic situation, it has pushed everything to go online. However, there are many online platforms that existed well before the pandemic such as the ones listed above; Coachparry, Training peaks, and Trisutto.
These platforms feature many offers and filter options for you to narrow down to your ideal package.
You should also consider searching for certified professional coaches yourself via your local triathlon committee
If you are residing in the USA, you can check the list on USA Triathlon. British triathletes have access to the British Triathlon coach finder. People from Australia can get hooked up with Australian Coaches via Triathlon Australia.
Join a Triathlon Club
Joining a club would definitely get you engaged in a motivating atmosphere and positive environment.
Instead of getting a personalized training plan, you can take advantage of different training sessions along with other people.
General Training Plan instead of Personalized Plan
The internet is loaded with some cheap yet quality training plans that are good enough to get you started.
If you still cannot afford it, you can try going with a free one. Here is one for example.
They will give you a high-level structure, which will do just fine if you just want to finish a triathlon.
Personalized Training on an Online App
Not a real substitute but worth giving it a shot just for the sake of trying stuff.
Based on your choices, your time, and goals, you can try subscription apps such as Trainerroad which provides you with a somewhat personalized training plan. Rouvy is another option
Comparing Online Virtual Triathlon Coaching Options
Trainingpeaks
Training peak allows you to search, filter, and pick the coach you like while having fixed pricing. They offer 3 main packages listed below
| | | | |
| --- | --- | --- | --- |
| Features | Bronze | Silver | Gold |
| Email Communication | 2 / month | 4 / month | Unlimited |
| Phone Communication | N/a | 1 / month | Unlimited |
| Adjustments | Monthly | Monthly | 4 / month |
| Workout data review | N/a | Weekly | Unlimited |
| PRICE | $119 | $189 | $299 |
Trainingpeaks Packages & Pricing
Traniningpeaks also have several online training programs with email access to coaches for as little as 29 USD/month but of course with much more limitations.
CoachParry
CoachParry has two packages, but it doesn't seem you have a lot of options to pick from when compared to Training Peak
Comprehensive Coaching Package: $200/month ( 3 Months Minimum)
Personal Training Review
Goal Assessment
Email and Skype Consultancy
Personalized Race Plan
Pacing Charts
Once Off Training Program: $330 USD
Personal Training Review
Goal Assessment
Email and Skype Consultancy ($54 Per Ad Hoc Request)
Personalized Race Plan
Pacing Charts
Trisutto
Trisutto seems to be down earth all high-end professionals. I get the feeling that they are it's in the middle between Traning Peak and CoachParry in the sense that they have some level of flexibility for you to choose from a decent list of coaches, but not as big as Traning Peak and while offering a variety of options . However, it is no secret that it's the most expensive among the options.
| | | | |
| --- | --- | --- | --- |
| Features | Basic | Professional | Premium |
| Email Communication | Weekly | Unlimited | Unlimited |
| Adjustments | Fortnightly | Unlimited | Unlimited |
| Skype to discuss training | – | – | Weekly |
| PRICE | €135 | €235 | €350 |
Trisutto Packages & Pricing
Additional Expenses To Consider
Because most communications with coaches will take place online, triathletes may need to acquire the following items:
Online training platform: I'm sure all instructors have a favorite training platform that they use with their other athletes. It may be free to use, included in the price, or something you must pay separately.
Triathlon Watch: While a triathlon watch is not required when starting out in triathlon, it is a worthwhile purchase when training with a coach. Check out How Much Does A Triathlon Watch Cost? What Matters The Most!
Heart Rate Monitor: It is worthwhile to consider purchasing a heart rate sensor. It's a good idea to check with your coach first. He could ask you for a specific model to collect specific data that he or she would find useful for your case.
---
HowTo Define Your Triathlon Level of Experience?
Basic Level Training
As a beginner are not in need of high-end and advanced training sessions
You just need to focus on hiring a coach who is willing to check and review your training plan and to check in with you on weekly basis.
Enthusiast Level Training
Now you can hire a professional who can hook you up with some specific race strategies.
Some course-specific strategies along with checking on you 2-3 times a week.
And they should update your training plan accordingly.
Premium Level Training
This is specifically for the triathlete who's looking to take things up on higher leagues.
For more on this, check out The Actual Cost Of Racing Triathlons; First Timer, Beginner, Enthusiast, And Advanced