One of the major expenses in the sport of triathlon is the triathlon GPS watch. It became recently an essential piece of equipment for triathletes.
What makes it important is the ability to record and measure the triathlete's performance over time, and provide you with live data on your progress while racing. But of course, these perks come at a price.
So, how much does a triathlon GPS sports watch cost? A Triathlon GPS sports watch cost range between 200 and 700 USD. The cost of the watch is mainly determined by the brand, battery life, and any additional features that do not necessarily add value to the sole purpose of practicing triathlons, such as music storage, maps preloading, additional water-resistance strength, the material used, and the number of sport modes.
In order to come up with this conclusion, I made the table below where I listed most of the major well-known triathlon watches, their prices, battery life and ranked their extra features on a scale of 1 to 5 stars,
| Brand/Model | Price (USD) | Battery (GPS hours) | Extra Features* |
| --- | --- | --- | --- |
| Garmin Fenix 6X Pro | 700 | 46-60-120 | 5 Stars |
| Garmin Fenix 6 | 550 | 36-72 | 4 Stars |
| Garmin Fenix 6s | 550 | 25-50 | 3 Stars |
| Garmin Forerunner 745 | 500 | 16 | 5 Stars |
| Suunto 9 | 330 | 25-40-120 | 4 Stars |
| Suunto 5 | 270 | 20-40 | 4 Stars |
| Polar Vantage V2 | 500 | 40 | 5 Stars |
| Polar Vantage M | 280 | 30 | 4 Stars |
| Coros Apex 46 | 350 | 35-100 | 4 Stars |
| Coros Apex 42 | 300 | 25-80 | 4 Stars |
| Coros Pace 2 | 200 | 30-60 | 3 Stars |
Triathlon Watches Comparision ( Price Vs Battery life vs Extra Features)
*Extra feature stars valuation is based on my personal judgment, however, I took into account a high-level comparison based on the availability of common features such as music storage, maps preloading, water-resistance strength, the material used, and the number of sports modes.
---
Here is what I have found
A- The cheapest Garmin Triathlon watch is selling for 500 USD, verses 200 by Coros and 270 by Suunto, indicating that Garmin, as a brand, is the most expensive among the triathlon watches brands.
C- There is a high correlation between battery life and the price of a triathlon watch.
F- Some models offer the option within the watch to extend the battery life at the cost of Accuracy. And It seems like the impact on accuracy is usually severe.
G- All the watches listed above have some similar functions such as Heart rate monitor and fitness functions such as sleep metrics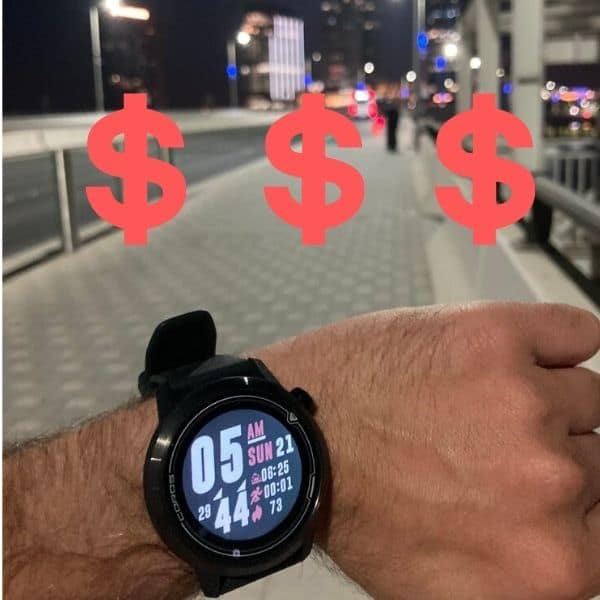 What Makes A Triathlon Watch Different From a Typical GPS Sports Watch?
So what makes a triathlon watch a triathlon watch? For a sports watch to qualify as a triathlon watch, it has to be able to record all triathlon activities and have the feature of moving between them during the workout. Mainly, the following two triathlon essential features are usually missing from sports watches,
1- Open water swims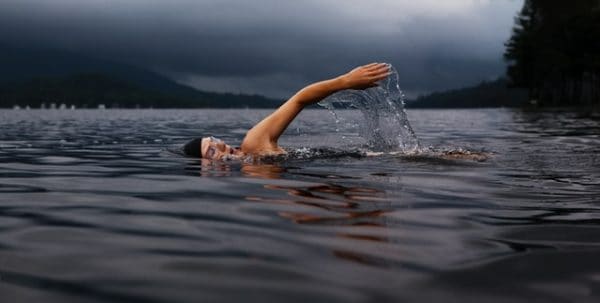 While the majority of sports watches offer pool swimming activities, only a handful of watches will have open water swimming functionality. Obviously, this will not work for triathlons as they are commonly held in an open water environment.
One example of such a sports watch is the Garmin Vivoactive 4.
2- Multi-sport function
Triathlon requires athletes to transition from one sport to another as quickly as possible.
Triathlon sports watches know this, allowing athletes to transition from one activity to another with a click of a button.
This is what is known as the Multi-sport function.
Several sports watches are capable of recording all three triathlon disciplines including the open water swim activity, but they lack the multisport function.
There is no way on earth a triathlete would stop for a moment to end one activity and start another on his or her watch.
Garmin instinct is such a sports watch.
What Matters The Most In A Triathlon GPS Sports Watch?
Accuracy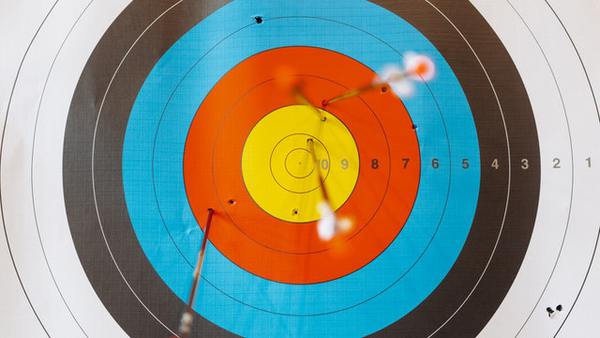 While most of the Triathalon watches from reputable brands will have more or less a high degree of accuracy, a buyer should still check out some reviews by other users, especially for models that offer a higher battery range for reduced accuracy.
How inaccurate would that be? Accuracy is especially important when looking into unknown brands. The best way of checking this out is by finding someone on YouTube or wrote a blog about it who has actually tested it for some time.
Battery Life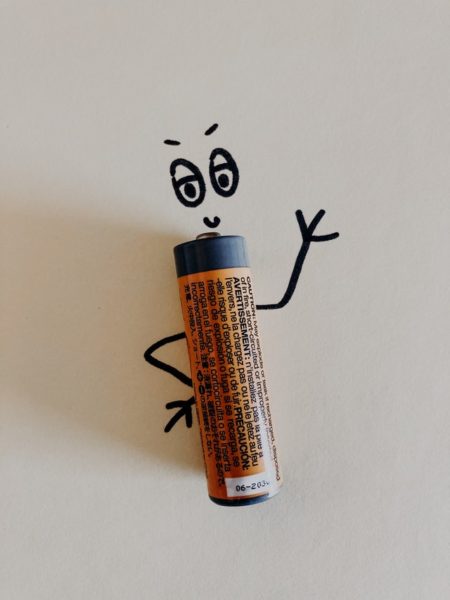 No one likes to be plugged to a wall to the wall but what's more important is carrying a seat sports watch on a race day.

It is essential for someone to evaluate his or her triathlon watch battery need based on what distance they'll be racing.
An average athlete who's racing an Ironman will have up to 15 to 17 hours to finish. What good is a triathlon watch if it can't last to the end of the race?
Wight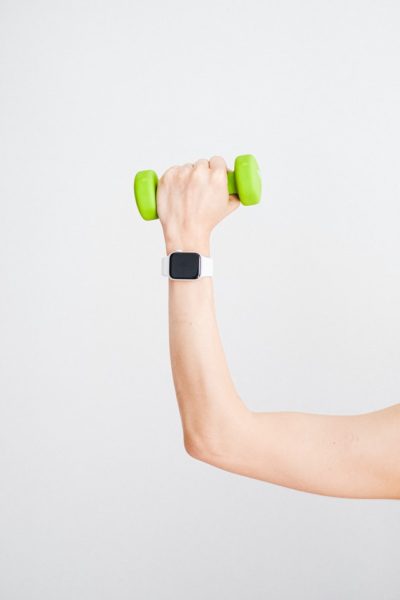 Often underestimated, but it is something that I have personally experience its impact. I had a Garmin Fenix 3 which weighed around 90 grams then swapped it for the 50 grams Coros Apex.
I wrote an article about sports watches, where I presented the possibility of a correlation between weight and performance. Check the article by clicking over here How much do GPS sports watches weigh?
Do You Need A Triathlon GPS Sports Watch?
Need is a big word here. It will really depend on what are your objectives in the sport.
If you're in it just to test the water, then maybe wait a bit. Maybe the sport is just not for you and paying big money on such gadgets which you'll only use few times may not be the wisest move.
You can still time yourself with a normal watch.
Also, If you are worried about the cost of doing a triathlon, you have to check the post I wrote about Top 22 triathlon hidden expenses and how to Save 9,000 USD on them!

I would advise differently for people who are getting serious about the sport. Triathlon watches are usually durable, and they last for some good years. Check my recommended triathlon watch listed in the Best Triathlon Battle-Tested Budgeting Gear
It would be very helpful and will add significant value for people in this category, thus investing a bit in one makes sense, allowing the triathlete to accurately monitor his or her progress.
How Much Does A Triathlon Watch Weigh?
A sports watch weighs around 60 grams (plus minus 30 grams), considering a silicone strap. Triathlon watches ar not any different.
The watch weight is the outcome of the brand's overall design features, how long the battery will last and the strap material used.
Here is an article I wrote that addresses this topic in-depth, How much do GPS sports watches weigh?
The article also addresses the impact of watch weight on athlete performance. The observation provides that athletes performance drops up to 1 percent for every 100 grams added
Also, metal straps may hike up the watch to an additional 75 grams. It is possible for a metal strap to weigh more than the actual watch.
What Are Extra Features Can Be Found In A Triathlon Watchs?
Music storage: just like smart watches, triathlon watches could feature the ability to store and play music by downloading music files right on the watch. They come with different capacities from 4 to 64 GB. They will usually require a Bluetooth headphones to be connected as they lack a speaker.
Preloaded maps: This is a helpful feature to avoid getting lost. The feature allowed you to upload the race route, so that if you go off-route, it notifies you and shows you the way back. You bay also find this feature helpful in hiking and trail running. We also recommend that you check out our post " Do You Really Need a Running Watch? Is It Worth It! "
Many other activities: Other than swim, bike and run, the watch can record so many other activities that you do not necessarily practice. Some activities I find to be wired to use a sports watch for are Golf and video games ( for real! Even there is a Garmin watch design for video games- The Garmin Instinct – Esport edition)
Enhanced water resistivity: They come with 3, 5, and 10 ATMs. It's more of a representation of how durable to expect the watch to be.
Materials Used: Some watches feature sapphire lenses which is more resistive to scratches and provides a smoother touch.
These features are more or less what is expected to be found in sports watches. However, producers are in constant war against each other to add that extra feature that people are willing to pay a premium for.
conclusion
A triathlon watch could cost anything from 200 to 700 USD, however, a 200 USD triathlon watch will do the basic job expected from a triathlon watch. The mid-range triathlon watch costs 350 USD on average.
The additional cost is usually attributed to the brand, additional battery life, or irrelevant extra feature.
Also, check out our post on Basic Essential Triathlon Gear Listed (A Brief & Complete Guide)