It is quite frustrating to lose your bike and exceptionally frustrating if it was a top-notch expensive racing bike. I myself lost my 3,000 USD triathlon bike in the Netherlands after my ironman race. It vanished in minutes after parking and locking it just next to the race venue.
I reported the incident to the local police, but as most people know, the chance of getting the bike back is slim. The one thing that grabbed my attention is when I was asked if I had my bicycle insured.
Was this a real thing!- I asked. I did not know that bicycle insurance existed.
Even worst, at moment I realized that my travel insurance did not cover this kind of incident. It would have been worth it to have invested a bit in bicycle insurance at the time.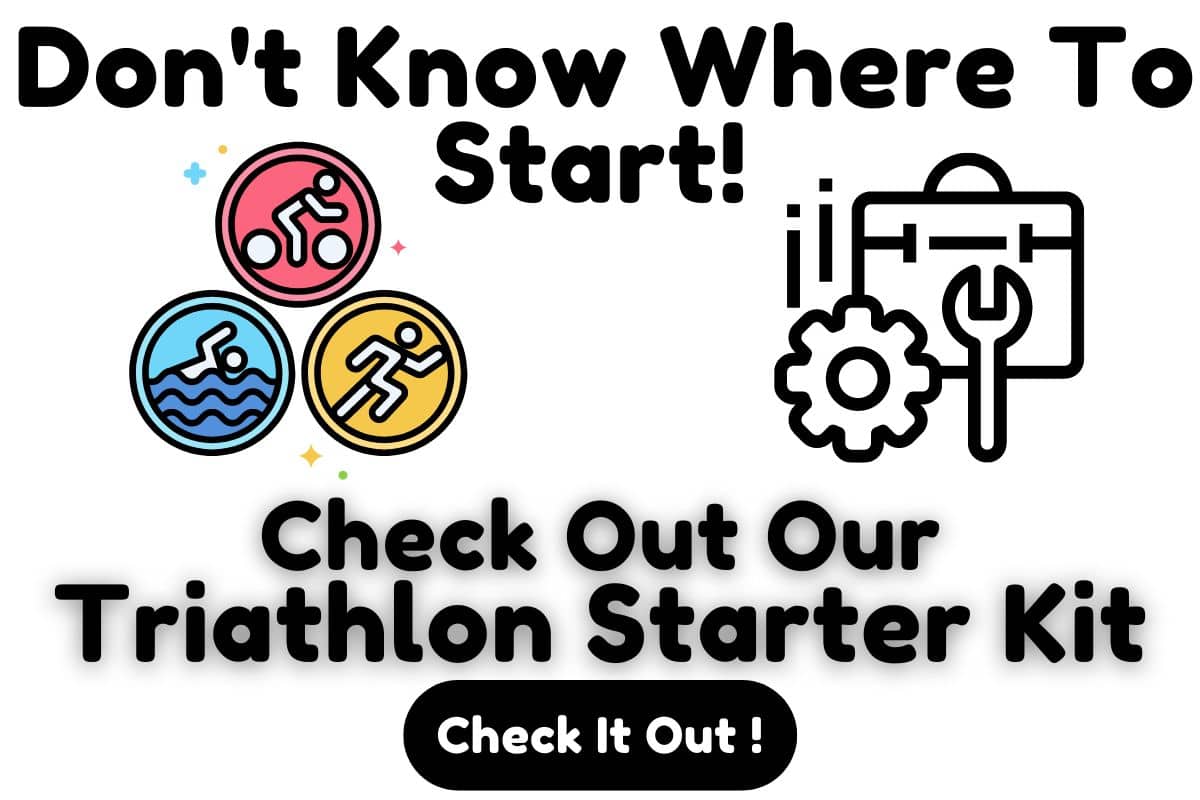 But how much does bike insurance cost? The annual basic bicycle insurance policy covering bicycle theft, crashes, and accidental damages costs on average between 7 to 12 percent of the bicycle's worth, with a minimum fee of 60 USD. While some policies would cost more than the provided range, they are designed to providing extra features for a higher level of protection aimed at traveling athletes.
For example, the average one-year bicycle insurance cost for a bicycle worth 1,000, 3,000, and 6,000 USD is 125, 235, and 410 USD accordingly.
Also, turns out Bike insurance is just one part of triathlon Insurance. To know more about triathlon insurance, check out How Much Does Triathlon Insurance Cost? What Is Covered & Should You Get One!
Moving on, I contacted bicycle insurance companies from North America and the United Kingdom to collect the cost of their basic insurance for a 1,000, 3,000, and 6,000 USD road bike, mainly covering the theft and accidents for leisure (non-competitive) use, and was able to compile the following bicycle insurance cost comparison table, with which I was able to get to the above conclusion.
Note that I excluded the Yellowjersy Ultimate package from the above figures as they cover what I consider non-essential items.
| Company | Package | Bike Cost (USD) 1,000 | Bike Cost (USD) 3,000 | Bike Cost (USD) 6,000 | Region Coverage | Head Quarter |
| --- | --- | --- | --- | --- | --- | --- |
| Velosurance | Basic | 100 | 220 | 390 | USA | USA |
| Bikmo | Go | 95 | 195 | 400 | Worldwide | UK |
| Yellowjersey | Essential | 140 | 235 | 380 | UK | UK |
| Yellowjersey | Performance | 170 | 290 | 470 | UK & Europe | UK |
| Yellowjersey | Ultimate | 200 | 340 | 550 | Worldwide | UK |
Bicycle insurance price comparison table (1,000/3,000/6,000 USD Bikes)

It was much easier to get quotes from UK insurance companies as they offer an online calculator that will populate the prices automatically based on the input you provide.
It was much tricky with American companies as they expect to deal with every case separately.
However, Velosurance was kind enough to respond to my email as opposed to the other three American companies I contacted.
---
Take note that as with any insurance policy, you will have to contact an insurance company that covers the country in which you reside, however, I did not find that the basic insurance cost is widely different from the above-defined range.
Also, I found the video below by Bikmo to provide a decent explanation of what is Bicycle insurance and what to expect from them,
What Does Bike Insurance Cost Depends On?
Some of the above packages would cover more than others, thus, it is essential for the buyer to go through each individual coverage policy and make sure his or her pick serves his or her specific purpose.
Three key elements that significantly affect the cost of bicycle insurance are as follows,
Local Vs international Coverage: As shown in the above table YellowJersey hiked up the price by around 40% for the package that provides international coverage. On the other hand, Bikmo's basic plan already provides worldwide coverage.
Leisure vs competitive racing coverage: this could significantly hike up the cost of the insurance. Bikmo's racing coverage plan is 200% higher than the basic plan and a 40% increase in Youllowjersy package
Electric Vs Non- Electric bike: Some insurance company's like Bikmo would insure your e-bike for 20% less.
Accessory coverage: The coverage will be limited to a certain amount on the accessories (Approximately 350 USD). You may opt to pay more for higher coverage. Pay special attention to the wheelset coverage especially if you have an expensive set. You would want to make sure it is covered within your insurance policy.
If insuring multi bikes: Some companies like yellow Jersey would go as far as offering up to 60% discount on the insurance of your second bikes.
What Is Not Covered In The Basic Bike Insurance Plan?
While some insurance may include these items in the basic plan, they are widely left out and may be included for an extra cost.
Here is a list of items to look for when choosing bicycle insurance. I think it would be helpful to compare the coverage of the insurance policy you are applying for against this list just to know what you might be leaving out.
Wheel-set Coverage
Accessories more than 350 USD : This may not even cover your sposts watch. Check the article I wrote about How much do GPS sports watches weigh?
Theft from vehicle
Transit coverage
International traveling
Sports and charity events
Race fee cancelation coverage
Theft from triathlon transition
Bike box coverage
Personal accident
Public liability
Medical expenses
Counseling expenses
Dental injury
Optical injury
Accidental damage
Vandalism
Returning home cover
Alternative cycle hire
Excess-free replacements
Legal expenses coverage
Family + friends
Get the right lock
Several insurance policies will provide a limit to the value they will cover if the bike is locked outside. It is common for them to have a defined specification for the lock required to cover a bicycle of a specific value.
Here is an example by Bikmo referring to the three-tier security grading system by Solid secure and how much such a lock will cost,
Bike value under €300 – Bronze – Cost 35 Euros
Bike value €301 – €1700 – Silver – Cost 60 Euros
Bike value over €1700 – Gold – Cost 80 Euros
---
Should You Get Your Bike Insured?
Here are few scenarios where I think it would make sense to buy bicycle insurance,
If You spent a sizable cheque on your bike. Honestly, I do not think it's worth it going through the hassle and the money to insure anything below 300USD. On the other hand, I think paying 100 USD to ensure a bike worth $1,000 and more makes more sense.
You frequently ride on the road in groups or ride off-road, potentially placing yourself, other riders, and the bicycle at higher risk.
You are traveling on or with your bicycle.
You compete in a triathlon or cycling race.
If you spend food money on customizing your bicycle to be tailored to your needs.
You do not have renters or homeowners insurance.
Alternatives To Bike Insurance
Home insurance policies
Your home insurance may offer some level of coverage to your bike, but it is essential for you to check what exactly it covers and if it meets your needs.
Although the majority of home insurance companies will provide some basic bicycle cover under the basic policy, it's likely to have a low claim threshold per bicycle, which can be lower than 600 USD.
Travel insurance
Again, do not just assume that your travel insurance will cover your bicycle. This is a rookie mistake that I have fallen into myself.
There are some travel insurance companies that will specifically and clearly cover bicycles as part of their policy
However, you will still need to go through the insurance terms and cross-check them with the above list to make sure they are covering your specific needs for the period of your trip.
Short term bicycle insurance
If you do not see the need to be covered for the full year, there is the option to only opt for a few day's coverages.
It is still considered a significant cost but at least you could only opt for the insurance when you think you will need it the most, which if happens once or twice a year, then you would save some money when compared to the full-year plan.
For more on this, we highly recommend that you check out our post " Do Cyclists Need Insurance? What Are Your Options !"
You may also want to check the article I wrote about Top 22 triathlon hidden expenses and how to Save 9,000 USD on them!
Conclusion
Expect to spend between 7 to 12 percent of the bicycle's worth annually on a basic bicycle insurance policy mainly covering theft and crash accidents. Make sure you go through the specifics of the policies to make sure they meet your needs.
It would be smart to cross-check the coverage against other insurance policies, or at least use the list I compiled above to get an idea of what is left out. And make sure you are complying with the lock specification stated by the insurance.
Additionally, do not assume that you are covered by any insurance unless it specifically mentions it, and double-check the allowed threshold if it makes sense to the value of your bicycle.