Ironman events have long been held to be the pinnacle of triathlon. A full Ironman distance race is a 2.4-mile swim followed by a 116-mile bike ride, and culminating with a 26.2-mile marathon. That adds up to 140.6 miles that are covered by an individual in a single day (actually less than a day, as 17 hours is the time cut off for official finishers).
Many people spend years training to be able to withstand the rigors of such a task. Even a Half Ironman triathlon, with 70.3 total miles of the 3 sports combined is still a monumental accomplishment.
To have the endurance it takes to complete an Ironman, athletes need to train several hours a day for a period of several months. Beyond the major commitment of training, there is also quite a bit of risk involved in attempting a long-distance triathlon event, like Ironman.
There is ample opportunity for injury and accidents during the extended amount of time one is training. Because of these risks, Ironman events are forced to carry expensive insurance policies that cover each participant, which makes entering one of these races a huge expense.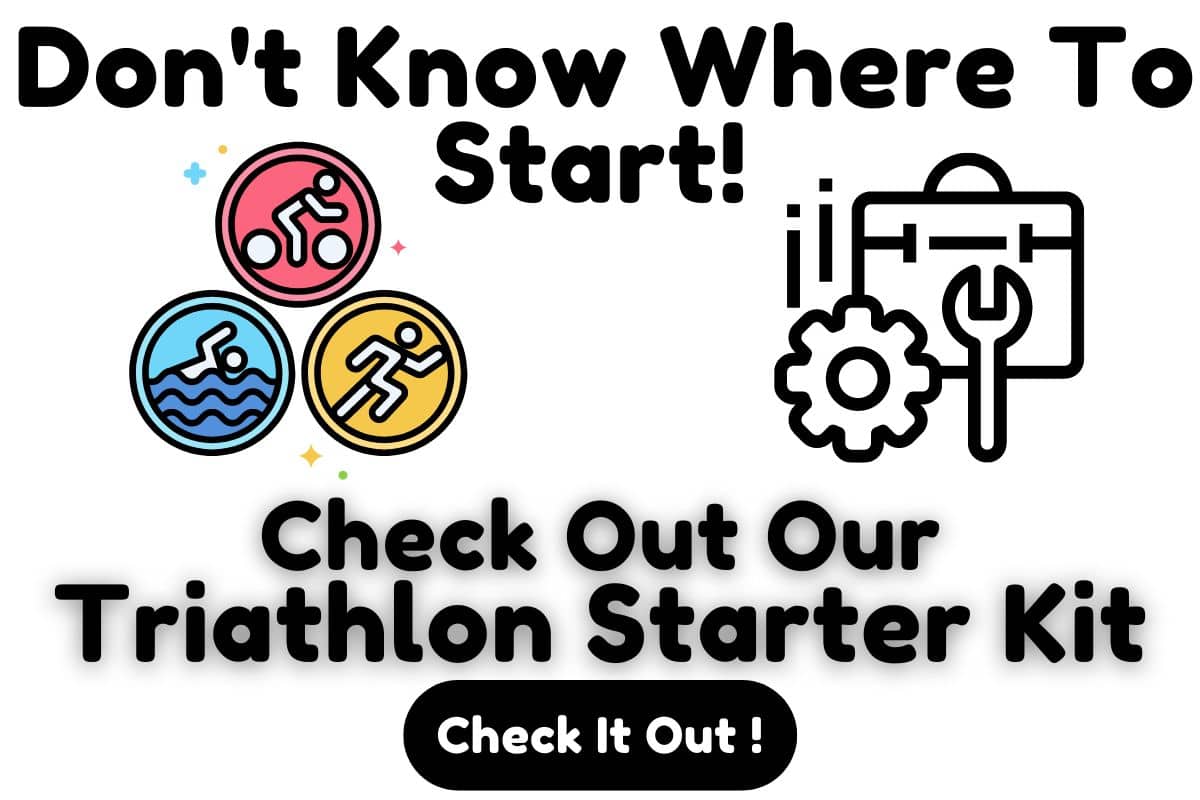 And so, this brings out the question, how old should you be to do an Ironman? Participants must be at least 18 years old on race day to sign up for an Ironman Triathlon. This requirement applies to both the Half (70.3 miles) and Full (140.6 miles) distance events. The age limit is a result of the debate over whether young people are physically and mentally developed enough to be able to handle the rigors of such an event.
Many people feel that the stress of training could cause irreparable damage to young adults (18-20 years old). This theory is based on the fact that many people in this age group are still actively growing. Injuries sustained during this period of physical development could then stunt or hinder the growth process. Because of this, many feel that it is better to wait to attempt an endurance triathlon until after this phase of growth and development is complete at the age of 22-25 years old.
Then there is the other school of thought, which encourages participation at any age. Some shorter triathlon events allow children as young as 6 years old to enter and compete (But not ironman distance). It's reasonable then to think that someone who started the sport at such a young age could work their way up to longer distances over the years.
For more on this, check out What Is The Minimum Age To Race Triathlons? Distances, Risks, and Tips For Parents
---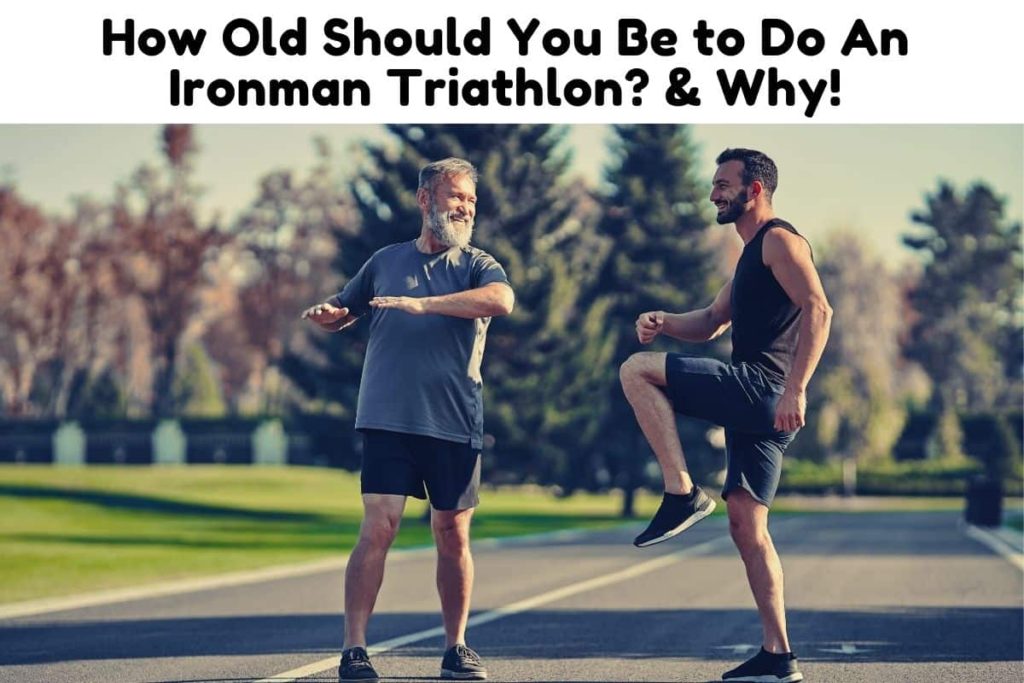 How Old Is the Youngest Person to Complete a Full Ironman?
Hunter Lussi is thought to be the youngest person to complete a full 140.6 mile distance triathlon in September, 2007. He was 13 years old at the time. It was not an official Ironman branded event, so the age restrictions were not the same. Hunter is the perfect example of someone who started shorter triathlons early in life and gradually took on longer distances. His finishing time was an impressive 15 hours and 27 minutes.
(Source)
Something about the experience must have drawn Hunter in, as he eventually became a professional triathlete. Since that initial race, he has participated in numerous Ironman 70.3 events around the world!
Then there was Rodkey Faust – who completed multiple Ironman events when he was just 14th & 15th years old. His fastest time was 13 ½ hours at his second full-distance race in Kona, Hawaii. Shortly after Rodkey completed the first impressive event in 1982, the rules changed to disallow anyone younger than 18 years of age. Race organizers made an exception for Rodney and allowed him to participate in two more races while still underage.
(Source)
Rodkey has completed two more Ironman triathlons in recent years – one at age 36 and the latest at age 49. Impressively, both of those finishing times were in the 13-hour range. It's good to see that some people don't lose much speed as they grow older!

How Old Is the Youngest Person to Complete a Half Ironman?
Mumbai's Aditya Choudhary is the youngest person on record to have completed a Half Ironman (70.3 mile) distance triathlon. On his 18th birthday on December 10, 2019, Aditya participated in and finished the Ironman 70.3 Bahrain in just a little over 6 hours.
(Source)
Aditya reportedly trained for this event for 6 years, and woke up early to complete hours of workouts before getting on with the rest of his day. The rigorous demands of training are exactly why some people recommend that athletes wait until a later age to attempt these long-course events.
Combining that sort of training regimen along with school studies and the other demands of being a teenager could be a recipe for burnout or physical injury.
How Old Is the Oldest Person to Complete an Ironman? (Male & Female)
Hiromu Inada at age 85 (and 328 days) is the oldest man in the record book to have completed an Ironman Triathlon. Hiromu didn't just complete any old race – he completed the World Championship event in Kona, Hawaii in 2018.
Inada came to the sport of triathlon later in life. In fact, he didn't even own a bike until he was almost 70! Hiromu competed in his first triathlon a year later and completed his first Ironman at age 79.
Sister Madonna Buder at age 82 became the oldest woman to ever complete an Ironman back in 2014. Known as the Iron Nun, Sister Madonna has been participating in long-course triathlons for decades. It is because of her that the World Triathlon Organization designated the over 80 age group in its races. Before that, no one else that old had ever attempted, let alone completed such a feat!
Find out more and check out our post How Old Is Too Old for Triathlon & Ironman? Examples and Optimal Triathlete Age
What Is the Average Age of Triathletes?
Believe it or not, the average age of triathletes across the globe is 43 years old. Even the professionals in this sport, with an average age of 33, would be considered too old to be competitive in many popular team sports.
The reasons for this could be that older people tend to have more money and more time, both of which are practically required to be able to complete long-course triathlons. Not only is the cost of entering the event quite expensive – Ironman competition fees range from $600-$1000 depending on which location you choose. But beyond the entry fee is the cost of equipment (triathlon bikes are not cheap!), costs of travel and lodging, and of course all the shirts and other trinkets that you'll want to buy to show off your accomplishment. All in, these costs can run up to several thousands of dollars.
Also, find out Do Triathletes Have to Be Tall (Or Short) & Skinny? Which Is Better!
---
What Is the Most Competitive Age Group?
The most competitive age group in long-distance triathlons is in the range of 30-35 years old. This holds true for both men and women participants. It is people in this age range who record the fastest times.
After age 35, performance numbers begin to drop off for most endurance athletes. This is not to say that there is a drastic change – but generally finishing times will start to get slower for those who pass that age.
You can find out more on this topic in our post: Triathlon Distances & Average Timings Analysis (Infographic); Pick Your Right Fight !
Interestingly, the age group that holds that most number of participants in the 40-49 year old group. Not only does this age group currently have the most people, but it is also the fastest-growing. More and more people each year are dipping their feet into the sport of triathlon. Most of those new to the sport happen to be in that 40-49 age range.
---
Whether you are 18, 85, or any age in between – there are over 150 Ironman competitions around the globe waiting for you to take them on! For those younger aspiring triathletes, try to check out a few shorter distance events first. Don't worry – the Ironman branded races aren't going anywhere. They will be waiting for you to jump in once you're old enough!
We also highly recommend that you check out our post "What Do You Get for Finishing an Ironman? Freebies, Esteem, Tattoos, Fitness & Treats!"