A tri suit, not to be confused with a triathlon wetsuit (made of thin or thick neoprene/rubber), is thin and made of fabric similar to that of a regular swimsuit- typically lycra/spandex. Therefore, a tri suit is not very thick at all. It's about as thick as a regular women's swimsuit/men's swim briefs or jammers.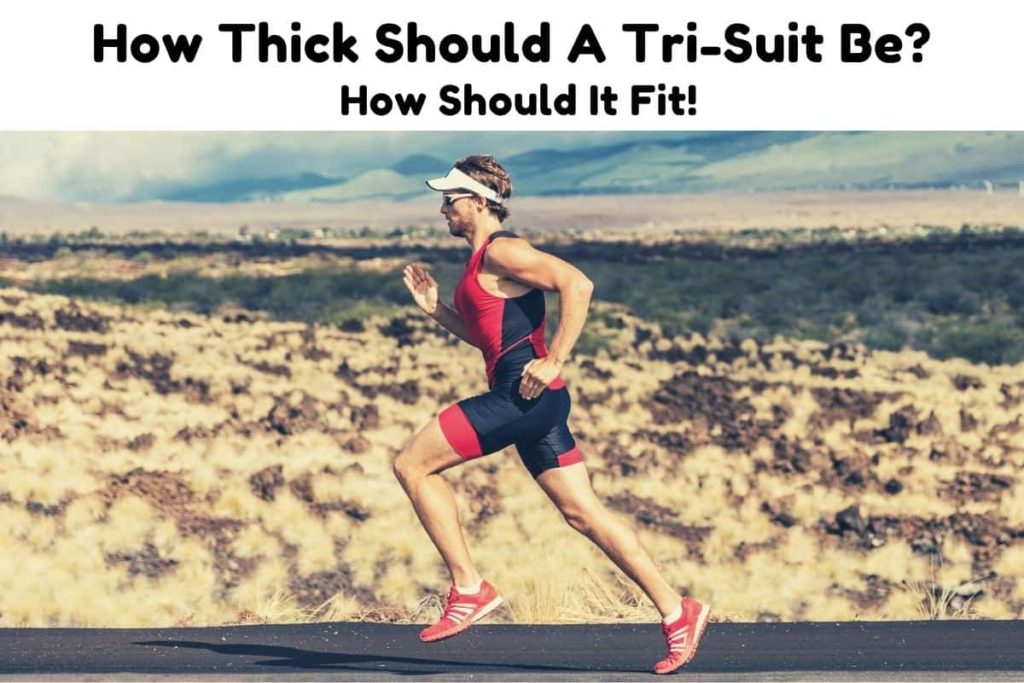 Tri suits come in both one-piece and two-piece styles. They are lightweight and stretch; thus, they allow for a full range of motion and dry quickly. The fabric is also very breathable which helps to keep an athlete cool. And, the seat/crotch area of the suit typically has a thin pad (not as thick as bottoms designed specifically for cycling, but more than nothing/no padding). Check out How Much Does a Triathlon Suit Cost? Options, alternatives, and what to look for
Because of these attributes, a tri suit can be worn under one's wetsuit making for a smoother, quicker transition to the bike and run portions of the triathlon event. Alternatively, if the water temperatures are warm enough, one can wear the tri suit as their swimsuit as well- thus, making the bike and run transitions relatively seamless. (Source A)(Source B)
Should a Tri Suit Be Tight?
As has been mentioned in this article and other articles about the fit of apparel for triathlon/open-water swimming, fit is a key factor. The fit of one's tri suit (and/or triathlon wetsuit) is no different- it is a key factor/the fit is the most important thing about a tri suit (and/or triathlon wetsuit).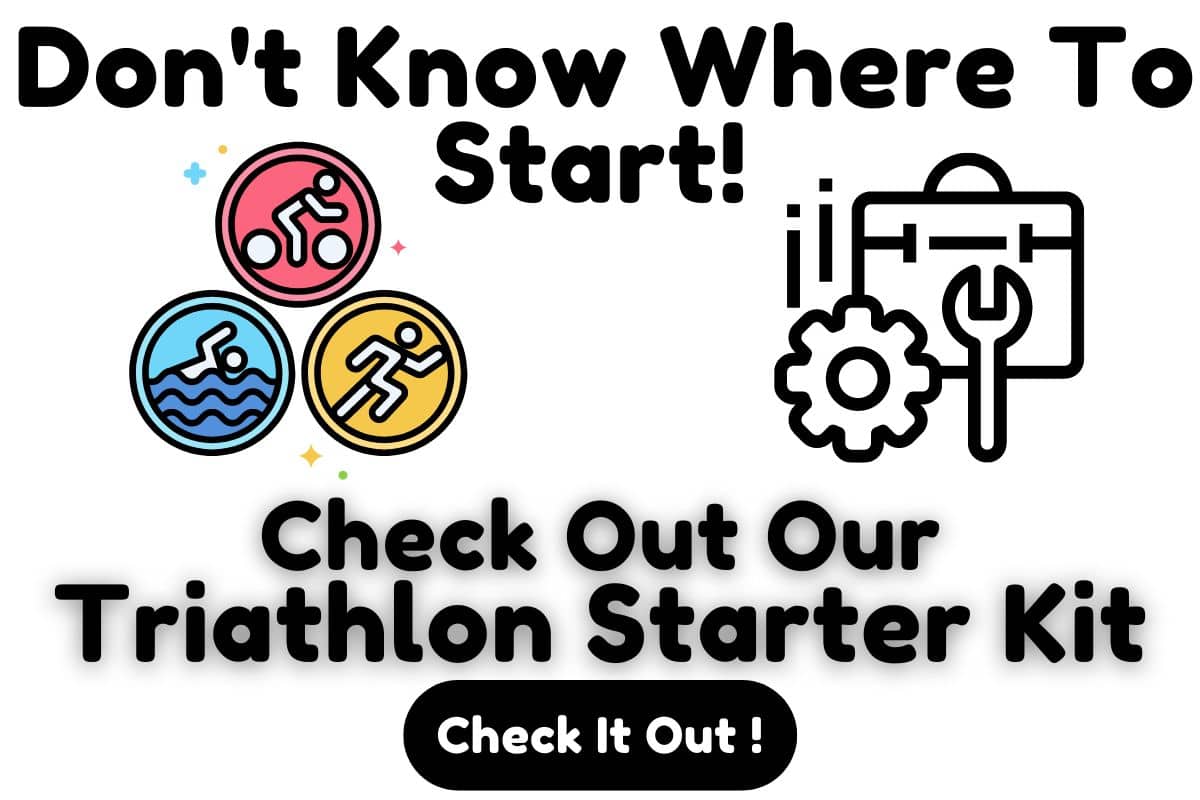 Your tri suit (or, triathlon wetsuit) should fit snug like a glove, or like a second skin while allowing for a full range of motion (at the arms [and legs]) and normal, easy breathing. A tri suit (or, triathlon wetsuit) that is too loose will create drag (i.e., slow you down) while one that is too tight will become uncomfortable, possibly even painful to be in. 
If you are interested in getting a triathlon suit then you must check the Best Budget Triathlon Suit – I've Used It for 7 Years! (Guide & Options For Men & Women)
The key places to check the tri suit's (triathlon wetsuit's) fit are the crotch and shoulder areas. It needs to be snug but fit loosely through the shoulders and provide room in the torso to allow for a full range of motion of the arms. The tri suit (triathlon wetsuit) should fit in such a way that it supports the movement of the swimming stroke, not restricts it.
Basically, you want your tri suit (or triathlon wetsuit) to be flexible but snug. You do not want excess water to be able to seep in as that will create drag which will, ultimately, slow you down. Also, if it's too loose, you risk chaffing- and that can be uncomfortable, even painful. So, again, you want it to be flexible but snug- think of wearing a glove or a second skin. (Source A)(Source B)
For more on this, check out our post What Tri Suit To And Not To Wear Under A Triathlon Wetsuit? Tri Suit Buyer Guide