Every parent wants the best for their kids, and for this reason, they tend to find a way to help them integrate socially into the world.
Parents tend to introduce their kids to lots of social activities including, sports. But it is difficult to figure out where their passion truly lies. Kids are full of life, and everything excites them.
So, won't it be cool to introduce your kid to an activity like the triathlon that encompasses so much fun, adventure, and excitement?
One very good reason to do so is the possibility for the sport to pay for their college. Check out our post Triathlon University Teams; Scholarships And What Are your Options Worldwide!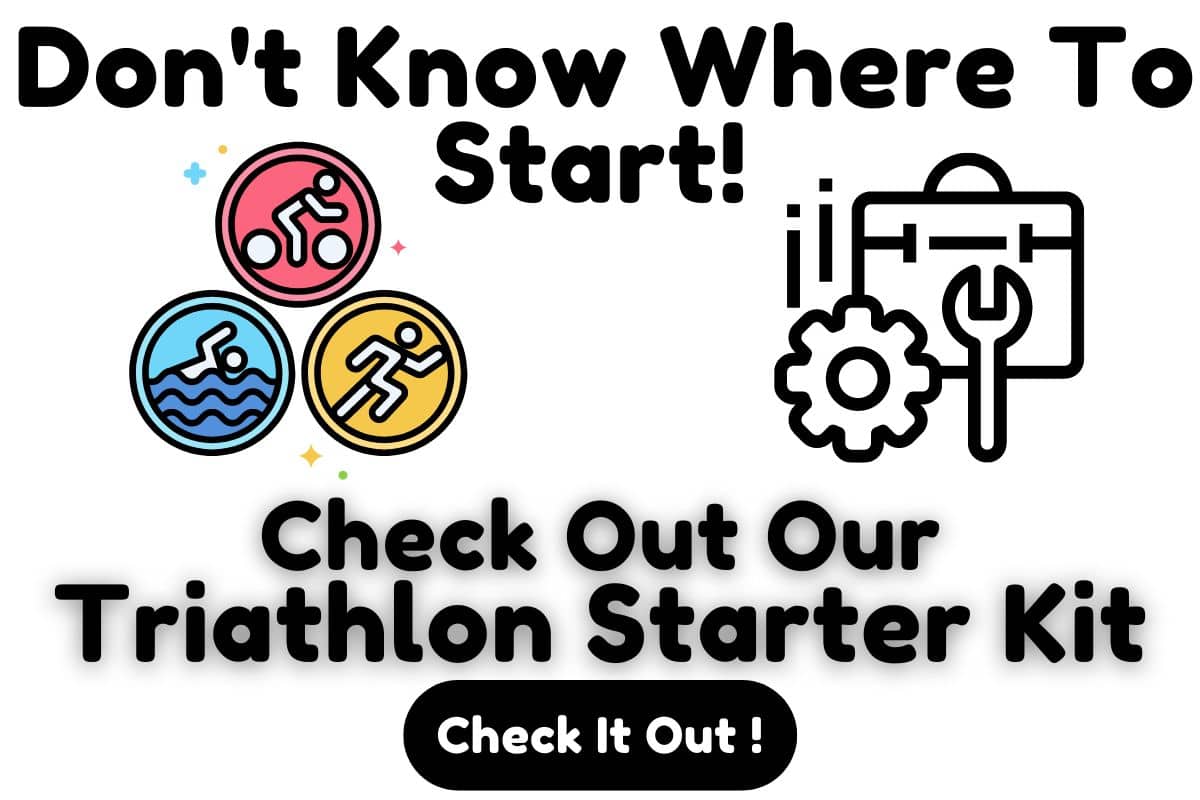 Introducing your kid to triathlon is a cool idea that will make you a cool tri-parent. But,tri-parents are confused about; where to start, what to expect, what equipment is needed, and most importantly, how they can do this challenge with ease.
This is why we have curated this guide to help you further your kid's interest in triathlon and support them as a proud tri parent. Check out at which age your kid can race a triathlon. 
Also, we recommend that you check out the helpful video below,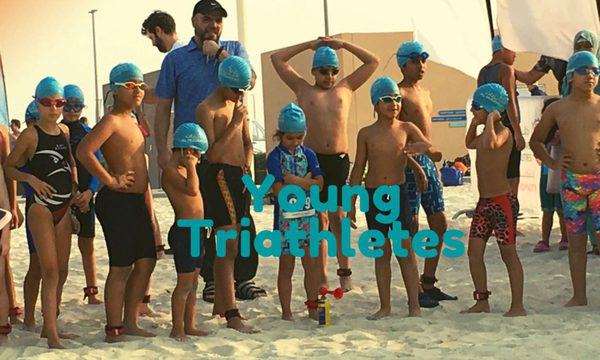 Even if this is new territory for you as a new tri-parent, you can make this work with the information provided below.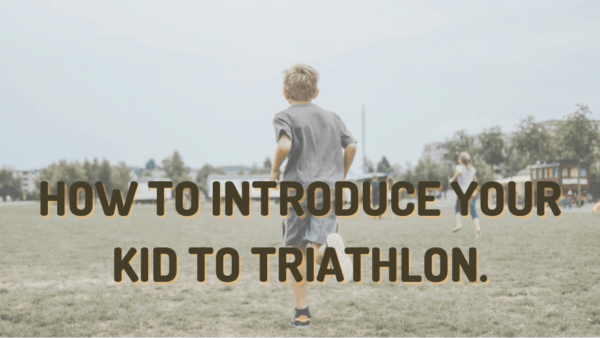 An Overview Of The Sport Of Triathlon
Triathlon is a multisport event that involves swimming, biking, and running activities, performed simultaneously.
This sport used to be an adult-only event due to all the amount of energy needed in it.
The activities involve aerobic exercises that only seem compatible with an adult event, and this can't be further from the truth. But now, kids are taking part in triathlons just like adults, marking triathlon as their territory.
Triathlon is not a part of any curriculum that's why not many people have the right idea of what a triathlon is.
They find themselves on the verge of handling not only one but three different sports simultaneously. We understand that it can become overwhelming if you don't know what to do.
Also, if interested in engaging your kid in triathlon, make sure to check out our post on Triathlon For Kids: A Complete Guide (Age, Gear, Training & The Road To Olympics)
Is Triathlon Safe For Your Kid? What Are The Health Benefits !
Yes, a triathlon is perfectly safe for your kid if done properly. It is even beneficial for your kid to stay active. (source)
One of the most significant advantages is that your child is used to three different sports in one, which helps to avoid overuse injuries that can occur when your child only plays one sport all of the time.
Our bodies are more prone to injury when we repeatedly engage in the same activity or sport. Doing multiple tasks in smaller intervals will potentially reduce the number of overuse injuries. Other advantages include improved general physical health and weight control.
Every sport carries a certain risk. We can address them beforehand to avoid them.
Similarly in triathlon, If too much time is spent exercising at a young age, overuse injuries, particularly in the legs, can occur. These are the common risk factors for any endurance sport.
Acute injuries, such as sprains or fractures, are another risk that is not common but can happen nonetheless but are extremely rare.
The most common accidents occur during the bicycling leg and the transition from one part of the race to another. These risks can be reduced by training them in proper transition and overall bike protection.
What Is The First Step In Introducing Your Child To Triathlon ?
This is a great event, and you yourself need to get familiar with everything before you train your child for the race.
Most of the tri-parents have never run a triathlon, and they want to get familiar with it. Learning three sports at once instead of just one sounds overwhelming but, it just needs a little patience.
You have to read into the stuff, Get them the right Gear, get yourself familiar with the terms, and get well informed about different kinds of triathlons.
---
Once you know the basics of triathlon and what it is, you are ready to introduce your child to the wonderful world of running, racing, and swimming.
Also consider hiring a coach. Check out How Much Does a Triathlon Coach Cost? Do you really need one!
Steps To Get Your Kids Into Triathlon
Step 1 – Sign up In A Triathlon Race
The first thing you should probably do is pick a race. If you have the option of choosing between many races, we suggest that you consider a few factors.
First and foremost, the distance of the race for each leg is important. The lengths of all triathlons are not the same. Your child can be more enthusiastic about one leg, such as biking or running. If this is the case, look for a race with a longer bike leg. Similarly, your child might be more concerned with one of his or her legs. Overcoming those concerns would be extremely character-building. We see a lot of kids who are a little more anxious about swimming. If this is the case, you can look for a race with a short swim course.
If you've decided on a race profile, distance, etc, that you find suitable. It's time to move on to other considerations. Is it near your house? It's preferable to stop a long drive if at all possible. Is it at a time of year that suits your schedule and allows you and your child to be comfortable? All factors are significant if you want to have a comfortable experience. Children are more adaptable and resilient than adults in this regard so, make a decision that suits you and your kid.
Finally, certain races have a massive audience and are attended by thousands of people. Others are a bit quieter and have a more neighborhood feel to them. Determine which form of event excites you the most and what your kid is the most comfortable with, and go with that one.
Step 2 – Get them the right gear
Getting the right Triathlon gear could be complicated.
We made the following list to help you sort it out : List of Triathlon Gear You Do Not Need; & What's Actually Required!
Step 3 – Guide your kid through basic training
How to train your kid for the triathlon sport
Once you have found a race, it's time to prepare for it.
Many races are short enough that you don't have to worry about the training load too much.
Most kids will have a good time training for a triathlon. They will be more optimistic and will reap all of the health benefits of training.
They will get the best of the race if they put in some time and effort to prepare for the race.
For a child who is already very involved, participates in other activities, and enjoys running and biking, the training is all about developing the necessary skills. You should allow them to push themselves further in their potential.
Training for the swim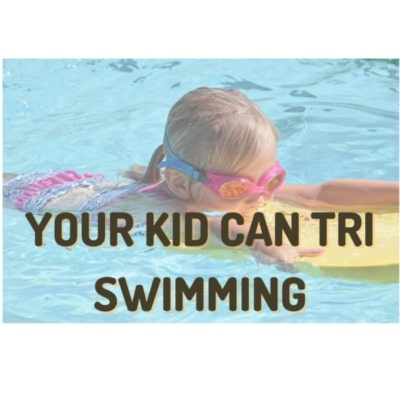 Training for three sports at the same time can be challenging for both the athlete and the parent. The swim will take the longest to develop and will need the most technical coaching of all three.

On the other hand, Swimming is also the least likely to hurt a developing athlete like running and racing. It also encourages exceptional cardiovascular fitness.

Swimming is the first and most difficult part of a triathlon. Although, children don't need to master swimming to compete in the competition. Still, getting relaxed and having some faith in the water is a good place to start.
Where to start?
Consider small swimming lessons for your children first. You can then reinforce what they are learning on your own time in a backyard or community pool. Swimming is all about discipline. Your child will soon get a hang of it. Mastering a new sport takes time so, you will have to be patient. Look for a list of swim classes near you at your nearest community center.
Enroll their child in a structured swim program. Individual and seasonal training can work for the beginner. The program that has structured cycling or running program with an overall emphasis on swimming, is also appropriate for young athletes.
Note that on race day fins, kickboards, pull buoys, and any other floatation device or aid are not allowed, so you have to train your kid without them. (source)
What equipment is required?
Swim Grear is simple and straightforward. Swimming Goggles and swim suit are all you need.
Health benefits of swimming
Learning how to swim goes beyond race preparation. It's a basic life skill. Children need a good background in swimming for basic water security.
It is an important cardiovascular exercise that works without impacting the whole body. It is very good for aerobics and also strengthens the body to build muscle power. Even if your child is not keen on sports, swim lessons can come in handy one day.
Training for bike
Cycling is the part of the race that most children are used to, but the trick is to get them used to the distance they will face in triathlon. A bike leg of 1 to 5 miles is popular in children's triathlons (Source).
Most children can cover those distances easily. The trick is to allow them to practice in a way that makes them accustomed to pacing themselves. This way, they don't run out of energy in the first quarter of the trip.
Ride alongside them and instruct them on how to save energy so that they can finish the race strong rather than starting fast and then fading. This is one of the crucial points that will help them later in the race.
Where to start?
Allowing your children to choose what kind of bike experience they want will encourage them to ride their bikes.
What equipment is required?
Any fair bike in good working order will be enough. Bikes come in a variety of shapes, sizes, speeds, and costs. Your child's bike doesn't have to be fancy to do the job. Take their bike to the nearest bike shop for a check-up to ensure it is in good working order.
All training rides, as well as the run, should be completed while wearing a helmet. Do not forget the helmet. This is a rule of triathlon for safety measurement.
Health benefits of biking
Biking is a fun activity that makes your kid active. Kids like biking, and they enjoy the freedom that comes with it.
It is great for maintaining a metabolic rate. It improves their physical and mental health. Biking helps them in learning how to maintain the balance of their body. It also improves cardiovascular function and circulation.
Training for the run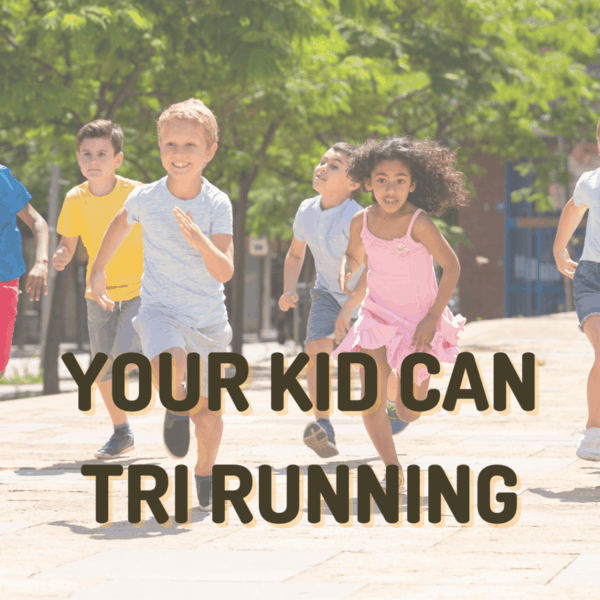 The third and last portion of a triathlon is running. This is the part that comes naturally and doesn't require any additional training.
It is important to teach good running techniques to children when they are young. Running is an ability that can be learned and taught.
Childhood is the best time to master it because it gives them time to develop proper habits. With the proper technique, you can help your kid run more effectively and avoid injury. Here is a video to help out,
Where to start?
Short-distance races will be a good place to begin, then gradually increase the distance each week. This will boost him/her self-confidence. A fair amount of time to practice is Six to eight weeks. You don't want to drain them when they are balancing three sports.
Some schools have running clubs that commence before or after classes. If your school district does not have such a program, your child can run simple laps around the neighborhood or the field at a park.
What equipment are required?
All your young athlete requires is a good pair of running shoes. They should fit comfortably, and allow room for the worked-up swollen feet. For the dressing, simply dress as if you were going for the run. The regular uniform would consist of a T-shirt, shorts, and running shoes with socks.
You can see kids with tri-specific gears at more competitive and serious events. Such uniforms have a few benefits, including the ability to avoid changing clothes (they can be worn during the pool, ride, and run). They are specifically designed for triathlons.
However, they are not a necessity. You can run triathlons well and well even without them. Consider any of these points if you want to make triathlon your sport. Check some other run-leg rules for triathlon.
Health benefits of running?
Running has been shown in studies to improve good cholesterol levels while also improving lung function and strength. It will also strengthen your immune system and reduce your risk of forming blood clots.
Running is in general a good way to introduce your kid to a healthier lifestyle.
Things To Keep In Mind While Training For Triathlon
There are few hard and quick mileage recommendations for youth running and cycling, but there are some strong common-sense approaches that you don't want to miss.
To begin, a child should not run or cycle more than the distance needed to complete their race, and this rule is especially important for running. Running is the most likely to injure the developing athlete; three sessions per week are sufficient. You should also prefer soft surface running (crushed dirt, grass, or trail). You want to keep them safe and interested.
At this point, it is critical to understand what constitutes "age-appropriate" training. Children are more prone to cartilage trauma, heat exhaustion, stress fractures, and tendon/ligament injuries. More significantly, certain accidents, such as damage to growth plates or cartilage, may have long-term consequences. An increase in participation in organized sports activities has resulted in a dramatic increase in overuse injuries.
A "Do no harm" mentality is warranted for the emerging youth athlete. Even with the best of intentions, an overzealous parent or coach can easily sideline a kid. Make sure you are not pushing them, and you are keeping their body safe from damage. (source)
It is important to understand that children do not have the same complex competitive interests as adults. This is something that comes with age. The biggest inspiration for children is to HAVE FUN. If it becomes hard, they may easily lose interest or excitement. This is why it is critical to have a fun approach.
When it comes to racing a bike, safety should be the number one priority. Teach your child how to perform a pre-ride safety check, how the bike operates, and how to perform simple maintenance. These include tire inflation, chain lubrication, and bike washing. Training for road skills should emphasize triathlon rules, passing, acceleration, etiquette, and healthy riding.
What To Expect On Race Day ?
Finally, it is race day. It is the day all the training of your child leads you to. Race day is a lot of fun! Arrive at the race a little early because you will want to get acclimated to the environment.
You will want to set up your transition area, and maybe take a look at the course. Use my free personal Must have Triathlon Transition Checklist so you do not forget any of the gear.
Most races would require you to check in sometime before the race starts time.
You can find an exact schedule of events on the race's website or in the reminder emails sent by the race directors. This is not the last milestone. As a tri parent, you can face many unexpected things if you are not prepared beforehand.
Here is the list of things you should get yourself familiar with.
The orientation
Some triathlons have an orientation. It allows you and your children to study the racecourse for the various age groups, learn what you need to carry, where the bikes are held, see the entry and exit points of the transition areas, discover where adults can watch, and plan your route for the best photo ops (they come in handy for making best memories)
Check for orientation times available before the race. Before the race, it's a good idea to check out the swim entrance and exit, as well as the bike and run routes.
You will most likely need to sign in at a registration table (they'll have a packet waiting for you if you pre-registered) and get your race numbers. You may be given a race number as well as a timing chip on a certain race's day.
The transition area
In a triathlon, the transition area is the part of the course designated to place the bikes and equipment for all three stages of the race (swimming, walking, and running).
This area will be used twice. Once to transition from your swim to your bike, and again to transition from your bike to your run. Transitions in triathlons often have an 'in' and an organized sports 'out,' and you must adhere to both. You can risk getting disqualified if you don't.
In the transition region, bikes are stored on racks that are grouped by age group to reduce confusion and misplaced bikes. On race day, locate your age group and choose a rack location that is easy for your child to find while running in from the pool area.
They also leave all of their gear in the transition area: towel, running shoes, socks, t-shirt, race bib/belt, water bottle, and hat. For the swim, children should carry goggles. Check out Triathlon Race Body Marking And Identification Methods: Complete Guide
One thing to keep in mind is to take a few moments to show your child the entry and exit gates. Review where the bike will be kept after the ride, and check for the entry and exit points again so your child knows what to expect.
Download our free Must have Triathlon Transition Checklist
During the race
You can be "body numbered," which is simply your racer number and wave details written on your arm and leg. It only takes a minute and is completed entirely by race volunteers. You don't have to worry about it, It's all part of the excitement of competing in a triathlon.
Ink is also skin-safe and won't harm your kid. In the changing area, you can also set up your bike and running equipment so that it is ready to go when you exit the water.
Following that, there is always a race announcer who will keep everyone up to date about what to do. There will be a few announcements, usually a national anthem, before racers begin swimming in their wave or the lineup.
Waves are often done by age group and are normally spaced anywhere between 0.5 and 5 minutes apart. If your wave starts racing, all you have to do is be a part of the race and have fun! Check out What Is Rolling Start And Self-Seeding In Triathlon?
During the race, the racer will most likely be in a group of other children, so he or she should have no trouble figuring out where to go.
Volunteers will be deployed around the racecourse to support racers in staying on course and resolving any issues that might arise.
Parents with younger children are often permitted to run or walk with their children. However, Many races require spectators to remain off the course and at a safe distance from the cyclists and runners.
After the run, there are usually refreshments, music, and a nice atmosphere, so make sure to leave enough time to spend some time in the end. Your kid will love it. check how much time it usually takes for kids to run a triathlon.
Final thoughts
We hope this article provided you with all the necessary details to introduce your kid to a triathlon. This is a great opportunity for your kid which, will make him a better athlete.
It will help build his confidence, personality, teamwork, and problem-solving capacity. As the triathlon is proceeding, more and more youth is trying to participate.
This is a great fun way to stay active and get that boost of adrenaline that we all need from time to time. If you are successful in doing it right, it won't be your kid's last triathlon.
The only thing that you should consider is that don't overdo it. Don't pressure your child into it. It should be fun, and children should be trained according to their endurance level.
Some children have more endurance while some have less than the average.
Take some time to know your child's needs and enroll them in the respective program. If they are weak in one of the legs, you can always train them for it or participate in Duathlon until they are ready for a triathlon. Check out What Is A Duathlon? Distances, Order, Gear, How To Train & Beginner Tips
Being a tri parent is not an easy task but we assure you, It'll is a lot of fun.