Your bike will be the most expensive piece of kit that you buy when investing in your triathlon equipment. An entry-level road bike will cost you at least $1,500 and a top-level Tri Bike can reach the staggering price of $12,000 for the Cervelo PX-Series.
So it is natural to wonder; is it cheaper to build your own triathlon bike? It is not cheaper to build your own bike and this is particularly true of entry-level and mid-level bikes and will cost around 8% more. For those at the top end of the financial scale, the answer may vary.
If you are confused about your Triathlon bike purchase then make sure to check our Triathlon Bikes: Complete Entry Level Buyer Guide
Let us take a look at the difference in the cost of building Vs buying, as well as the associated benefits and drawbacks.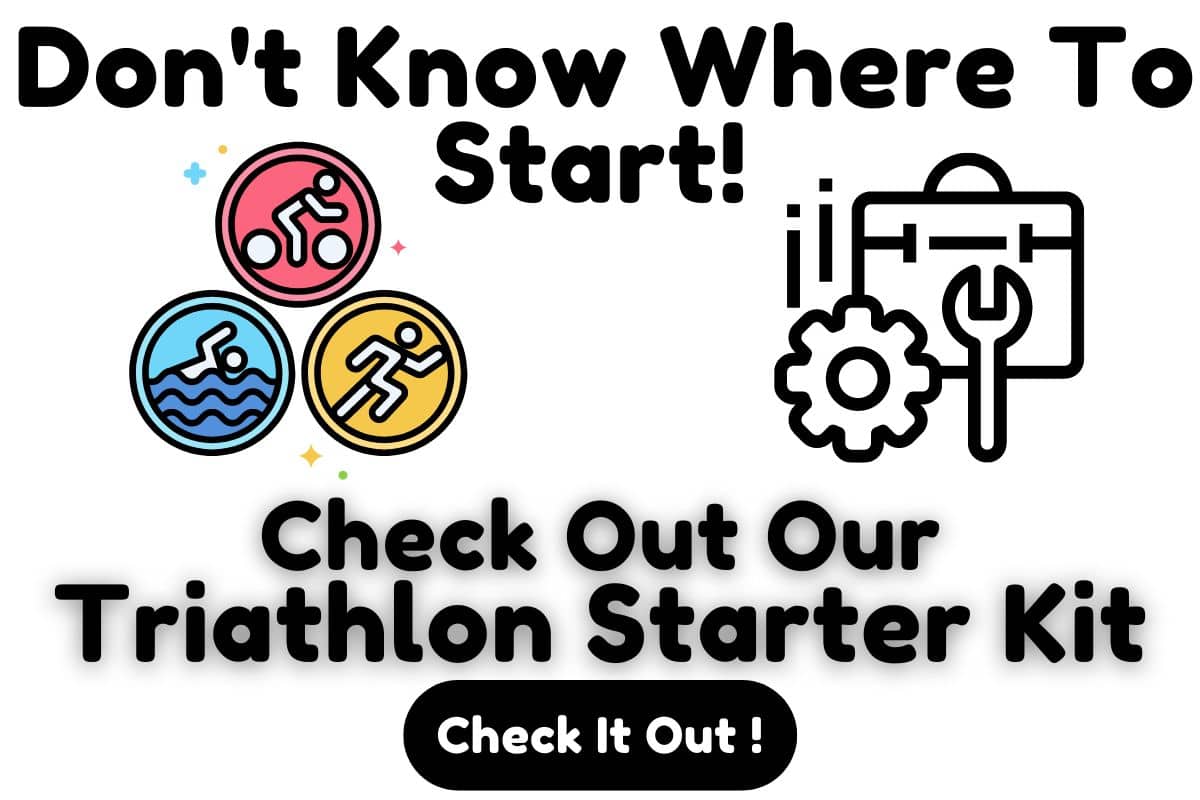 ---
The Cost Of Building VS Buying A Bike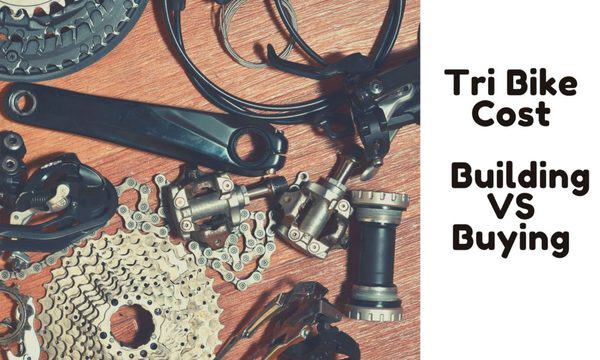 We will be looking at the Felt B Performance Ultegra as our sample bike. A great entry-level triathlon bike, it features a full carbon frame and forks and is considered one of the top choices for those starting out.
Cost of buying Felt B Performance Ultegra off the shelf – $2,300
Now let us take a look at the component parts and how much each part can be purchased for, in an attempt at a direct comparison.
| Bike Component | Cost |
| --- | --- |
| Frame: Full Torayca T800 & T1000 Carbon Fibre | $1,519 |
| Shifters: micro SHIFT TT 11-speed | $100 |
| Front Derailleur: Shimano Ultegra R8000 braze-on | $58 |
| Rear Derailleur: Shimano Ultegra R8000 11-speed short cage | $110 |
| Crankset: Shimano 105 R7000 | $160 |
| Bottom Bracket: Shimano Hollowtech BSA threaded | $20 |
| Chain: Shimano 11-speed | $17 |
| Cassette: Shimano 11-speed, 11-28T | $100 |
| Brakes: Shimano 105 U brake Rim brake BR-R7000 Front and Rear Calliper set | $100 |
| Saddle: Nago Evo X10 | $80 |
| Wheelset: RS ultra-light 700C wheels carbon fibre | $210 |
| Tires: Vittoria Zaffiro Pro V Graphene 2.0 Foldable Road Tyre | $35 |
| Aerobars: Stang TT Aerobars | $21 |
| Total Cost | $2,530 |
Components cost of building entry-level bike
As you can see, buying a bike off the shelf is most likely going to be cheaper than buying the component parts and building it yourself. In the above comparison, it was 8% more expensive. One of the reasons for this is that the manufacturers are able to buy those components in bulk at a much lower price than the average man on the street.
Additionally, this table does not include the extra costs that are included in building your own bike, such as delivery costs and the cost of tools. Knowledge of what you need and balancing it with how much to spend is a tricky part. For example, check out Does Bike Cassette Speed Actually Matter! 9 VS 10 VS 11 Speed & Cost To Upgrade?
Once you factor in these it doesn't seem financially favorable to build your own bike.
Also, check out How Much Should A Road And TT Triathlon Bike Weigh? Does It Even Matter!
The Benefits Of Building Your Own Bike
If building your own bike is going to be more costly than buying one that is already assembled then why would anyone choose to do so?
You get a unique bike – By building your own bike, you can be sure that nobody else out there will have the same bike as you. People will be sure to ask you about your bespoke bike and you will have a great conversation piece.
Improve upon the factory bike – Manufacturers have to often compromise on component parts in order to fit the bike into the market price range. By building your own bike, you get to make more choices on parts. Maybe you can afford to put on a better wheelset than the factory bike. Building your own bike means the freedom to make these types of adjustments.
Improved bike knowledge – Putting together all the component parts will give you a much deeper understanding of the mechanics of how a bike works. This has major benefits later on because you will be able to make more informed choices if and when you want to upgrade parts.
Mechanic skills – If you need to fix or service your bike then you have the tools and knowledge of how to do so. You no longer need to rely on your local bike shop to keep your bike in perfect working order.
Satisfaction – There is a sense of personal pride that comes with having to build something with your own hands. This is sometimes reason enough to build rather than buy. If you have the time and you want a project then why not build your own bike?
For more on bike assembly, check out our post titled How Much Does It Cost to Assemble a Bike? how Hard and How Long Does It Take
The Drawbacks Of Building Your Own Bike
Other than the cost factor, what are the other potential drawbacks of building a bike versus buying one?
Time – Researching all the parts that are needed to build a bike is time-consuming. Which frame should you get? 9-speed or 10-speed? How important is saddle choice? All of these things take time to research and you then need to ensure the parts all fit together as a unit.
Lack of knowledge – You will likely spend hours watching YouTube videos and reading articles about how to actually put the bike together, whereas if you buy from the factory then all this is done for you.
Inevitable errors – As with anything, the first time you try you will be sure to make errors or misjudgments. Maybe the parts that you order do not fit as expected. You may order parts that are not necessary and not order parts that are necessary. Be aware that you will need the patience to deal with these kinds of setbacks.
How Hard Is It To Build Your Bike
The 20-minute video below explains the process of building your own bike and for those with prior knowledge, the process is actually not too difficult.
However, if you are a total beginner then you may need to watch a few times with your new tools in hand in order to complete the task. Also do not forget that, along with the tools, you need a proper workshop or workspace to lay out the parts and assemble the bike.
Finally, you will not have the benefit of a free fitting by a professional which you would likely get if you buy a bike in a store. Check out The cost of bike fitting and what to expect (Amateur, advanced and professional)
Proper fitting is essential for you to get the most out of your new bike so if this is something that you do not have the experience of doing then it will add a bit of time, research, and probably a lot of trial and error.
The Middle Ground: A Better Substitute
There is a middle ground for enthusiasts that want to benefit from the advantages of the factory route, but also want to customize their bike. Buy second-hand and then replace components one at a time as you have the time and inclination.
For example, a 2018 Specialized Shiv Expert would cost $3,700 as new, but with a search on bicyclebluebook.com you can pick up a second-hand one in good condition for $2,200.
Most of the depreciation on a new bicycle happens within the first three years, so check out the models within those years and you can pick up a bargain bike that will have plenty of life left in it.
Check out our post on How Much Does It Cost to Paint or Powder Coat a Bike Frame?
Final Thoughts
You are not going to be saving much by building your own bike. In fact, you will probably end up spending a little more money and a lot more time than if you were to buy directly.
However, building your own bike is not only about financial gain. Sometimes it is the project that we want and the knowledge that we seek. So if this is your reason for wanting to build your own bike then go for it, we hope you get all the enjoyment you seek.
For those simply looking to save money, taking a look at the second-hand market may be a better option. If you are interested in understanding more about why Triathlon bikes are so expensive, and what to look for when buying one then check out Why Are Triathlon Bikes So Expensive?What To Look For & Is Used A Good Option!.