If you have just bought, or thinking of buying a racing bike, you must have thought, is it worth it to upgrade the stock wheel-set?
First, what are stock wheels? Stock wheels are factory wheels shipped with the bike from the manufacturer. While it is common for people to think that the original components that come with the device make it the best version of itself, it not to be necessarily true for bike wheels.
So, is it worth upgrading the stock wheels? Upgrading the stock wheel would be worth it only if the value brought by the substitute wheel, in terms of aerodynamics performance and weight, is significantly higher than the cost of the wheels.
Upgrading a budget bike with basic stock wheels could bring significant value, however, for more expensive high end bikes, this is not likely to be the case.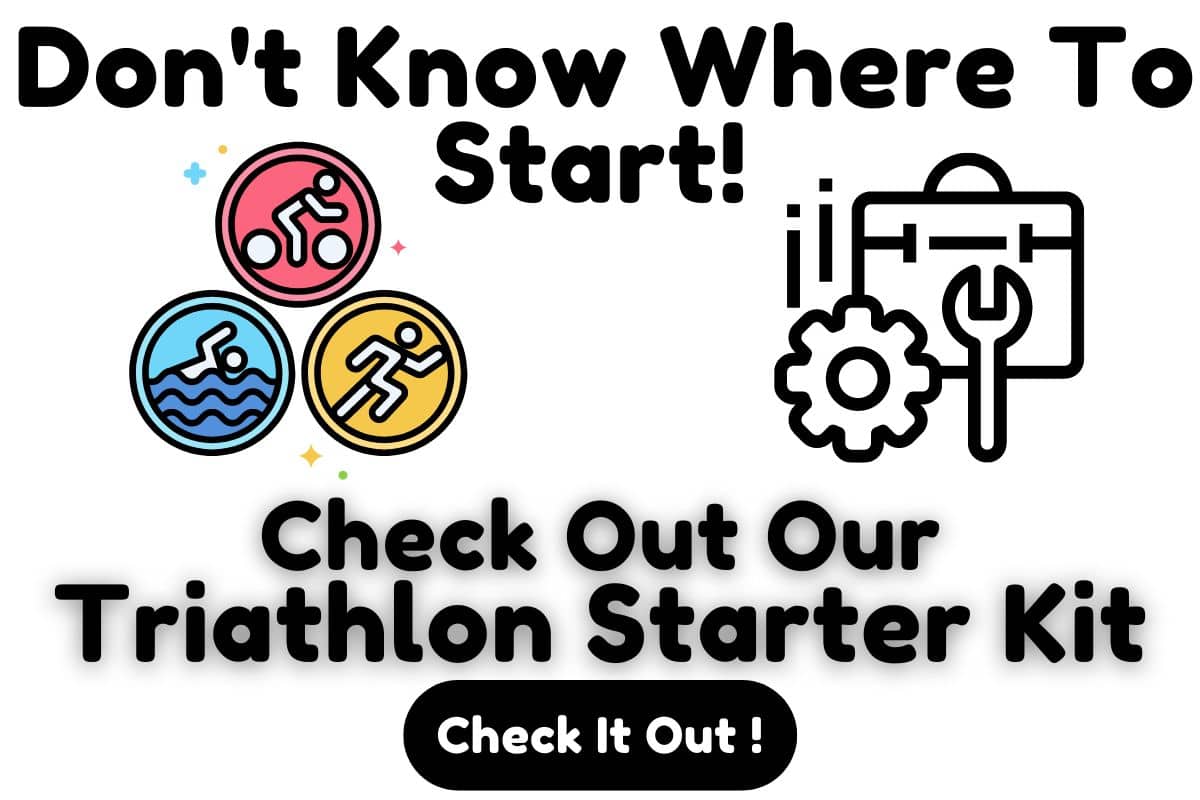 While some high-end bike riders would be okay spending a little fortune for marginal improvement, the most significant value for the money can be realized on budget bike stock wheel upgrades.
Check out my personal favorite wheelset and accessories that has proved to perform very well over the years listed in my list of Best Triathlon Battle-Tested Budgeting Gear
This subject is highly debated between cyclists and the conclusion varies based on each unique case, but if you want a general guide then my advice is to change your wheel-set (Stock or non-stock) at around 20,000 miles / 32,000 KM of usage, if you can drop 500 grams of the wheel-set or trim few spokes for less than 200 USD, then go for it.
Also Check out our article:Is It Cheaper To Buy Or Build Your Own Tri Bike? Here Is A Better Option!
Value Vs Cost of upgrading Bike Wheels
Wheels are the second most important and expensive component of your bike after the frame. They have a huge impact on speed, weight, handling, and overall performance. And that's why the majority agrees that this is where you should start when upgrading your bike.
To come up with the decision to upgrade or not, you will first have to set the benchmark, which is the stock wheel specification, and compare it with the options out there.
Specification
To be able to analyze the value, we first have to take a close look at what makes a better wheel. Here are the main criteria of evaluation,
1- Aerodynamics
The wheels generally represent about 10% to 15% of your total aerodynamic drag (as provided by a Greenwell DI, Wood NJ, Bridge EKL, Addy RJ (1995) ). In other words, it slows you down.
Thus, give this part good attention. The number of spokes has the highest impact on wheel aerodynamics. Fewer spokes mean lower resistance, decreased stiffness but also shortens the life span of the wheel.
2- Wight – Reduced Rotating Mass.
Lightweight, strong, and stiff wheels reduce rational weight. Being the largest single rotating component of the bike, it is worth a look to reduce the rotating mass with the lightweight wheels.
It will make your climbs easier, have better control, and have faster acceleration.
But nevertheless, the rotating mass has no greater or lesser effect on the power that it takes to sustain a speed. In other words, it does not do much to slow you down but makes your ride more enjoyable.
You can also check how much does weight affects acceleration in detail here, "How much do a road and triathlon bike wheels weigh?"
Value
1- Acceleration and speed
When you upgrade your wheel-set, you'll feel the instant increase in speed by making very little effort. It will have a huge impact on your sense of acceleration, endurance, and overall energy efficiency.
2- Ride Quality
Despite the fact that if you are a novice biker, long-distance rider, or an Ironman Triathlete, the possibility of suffering a little less fatigue over the long-distance is always welcomed.
If you use an upgraded wheel-set with quality hubs and parts, you can enjoy the increased durability, longer life, and better resistance to the elements by getting stiffness, lightweight, and comfortable handling.
Cost
To evaluate cost, let us look at the example at the extreme end
Upgrading a budget bike wheel set ( 1,000 to 2,000 USD)
A 1,500 USD bike such as the "Merlin Cordite 105 Carbon Road Bike", would come with 32 spokes stock wheels, and from what I could find online, weighing around 2,000 Grams.
This is where a 200 USD 20 Spokes "Fulcrum Racing 6 C17" Wheelset will definitely pump the value of your ride, trimming almost one-third the spokes and more than 250 Grams of your bike weight.
---
Upgrading a modest to expensive bike wheelset (2,000 USD +)
On the other hand, a 4,000 USD bike ( Eddy Mercks – SanRemo76 Disc) will come with top-notch, 1,500 USD 24 spoke Fulcrum Wind 400 DB, weighing 1,620 Grams.
We can conclude from the above that budget bike stock wheels upgrade could bring noticeable value for budget bikes, but this is unlikely for more expensive bikes. While some high-end bike riders would be okay spending a little fortune for marginal improvement, the most significant value for the money can be realized on budget bike stock wheel upgrades.
When Does Bike Wheels Ware Off ?
It is expected that a bike wheel will go bust after using it for 20,000 miles, depending on riding frequency, the rider weight, and the environment in which it is being used.
So, we can say that it's essential that you upgrade your wheelset of the bike at some point is inevitable.
How to know the right time?
So, when do you know that this is the right time to upgrade the wheelset? We have got some easy tips listed down below. Take a look.
If you have Aluminum Rims
For a frequently racing athlete, aluminum rims tend to wear out quickly because of the constant pressing of brake pads against them over time.
So when To Change You Aluminum ?
Groove: The rims feature an indicator known as a groove that lets you know when's the time is right. A groove is added on the entire circumference of the rim and it keeps on getting shallower with time and when it eventually disappears, you should get it replaced with the new one.
Whenever you wash your bike, you'll notice the black mush being washed off, that's the actual aluminum rim.
Make a small Hole: The other useful tip that you can use is to make a tiny hole in the rim. (Hole won't affect your rim quality) When you no longer see the hole, you can replace it before your next race.
You can anticipate the time it will take for a rim to wear out easily. Lightweight rims have thinner sidewalls and the rims made for heavy-duty will take much longer as most of them are ceramic coated. It also depends on some of the other factors including terrain, weather condition, your brake force, how often you take it out for a ride.
"It's difficult to say because it depends on the force of your braking and the cleanliness of your pads and your rim. If you can avoid excessively dragging the brakes and if you clean your bike regularly, paying particular attention to the braking track on the wheels and the face of the brake pad you'll significantly extend the life of your wheels." –

Shimano's Ben Hillsdon
If you have Carbon Wheel-set
It's not that easy, unlike aluminum rims to tell the wheels have worn out. But there are some aspects that you need to know about carbon wheels that may come in handy.
(Note: It is highly recommended that you consult with the maker of your carbon wheelset to have a concrete idea )
Unlike the aluminum rims, you cannot really have an indicator that lets you have an idea about the time frame to upgrade your wheel-set.
Carbon-made wheel-set features a special layer of material all over the sidewalls of the rim for you to have a good braking performance.
This special material also protects the bike from heat buildup and they are designed and structured to prolong the life of a wheel-set.
There's a raw carbon layer (Structural Layer) underneath the special layer which can act as an indicator.
When you use your bike too much, the structural layer will appear from underneath. That's the time to upgrade the rim.
You can also use your hand to feel the difference on the sidewalls of the rim. If you feel the roughness and fibrousness, it means the rim has had its limits.
How to Increase the Longevity of the Wheelset?
As far as you trying to increase the longevity of your wheelset, there's not much difference between the aluminum and the carbon-made wheelset. You ought to follow the exact same steps mentioned below.
Clean the Rims Regularly to increase longevity.
Pay attention to them during regular wash-time or maintenance schedule.
Get rid of those grit and debris marks caused by the brake pad.
Use the same cleaner for the rims that you use for the bike with the hot soapy water.
You can also use isopropyl alcohol to have more thorough cleaned rims.
You should also look out for the grit and debris left untouched in the brake blocks. They should be cleaned and removed to avoid damage to the rims.
You can use tweezers to get rid of the stones and glass stuck in the groove.
A tip: Spend Some Money on Disc Break.
Now that you know, it is usually the friction between the brake blocks and the rim's surface that makes the rim wear out.
But you can avoid all that if you convert to using a disc brake. But here's a catch, you can only upgrade to a disc brake if your bike has a hub featuring a fitting for a disc rotor along with the forks and frames that have to mount for disc calipers.
Important Note: Many triathlons are disc brake Illegal. so this option may be good for road cyclists but not necessarily a good option for triathletes.
This way, no friction, no pressing the rim's surfaces or whatsoever. Just the smooth, quality ride for a long time with your stock wheels for a fairly low cost between 30 to 60 USD. Here are a few of the prices listed.
| | |
| --- | --- |
| BlueSunshine Front and Back Disk Brake Kit | $32.99 |
| BlueSunshine MTB BB8 Mechanical Disc Brake Front and Rear | $28.99 |
| Avid Unisex's Mechanical Disc Bike Brake BB7 MTB Graphite Cps | $59.95 |
| Star-Art Front and Back Disc Brake Kit – Aluminum Alloy Calipers | $29.99 |
Disc Brakes price list
Conclusion.
To make a decision whether upgrading your stock wheels is worth it or not, two things have to be considered. Firstly, what will you be swapping it for and how much value will it bring against the cost, and secondly, are your current wheel-set worn off.
As a general guide, my advice is to change your wheel-set (Stock or non-stock) at around 20,000 miles / 32,000 KM of usage, and if you can drop 500 grams of the wheel-set or get fewer bike spokes for less than 200 USD, then go for it.
Also check out: How Long Does Bike Tire Pressure & Punctured Tube Patch Last ?