Deciding to get into triathlon can be a cause of serious confusion. What distance are you most suited to, how quickly should you increase the distances you're racing in?
One of the things that causes the most confusion is the difference in name between Ironman and triathlon. Many people new to the sport ask why, if they consist of the same three sports in the same order, why is one called an Ironman and the other called a triathlon?
While Ironman is a triathlon, not every triathlon is an ironman.
So, is the Olympic triathlon the same as the Ironman Triathlon? No. The difference is in the distance; an Olympic triathlon consists of a 1.5km swim, a 40km bike leg, and finished with a 10km run. An Ironman, but comparison, starts with a 3.8km swim, a 180km bike, and finishes with a 42.2km run.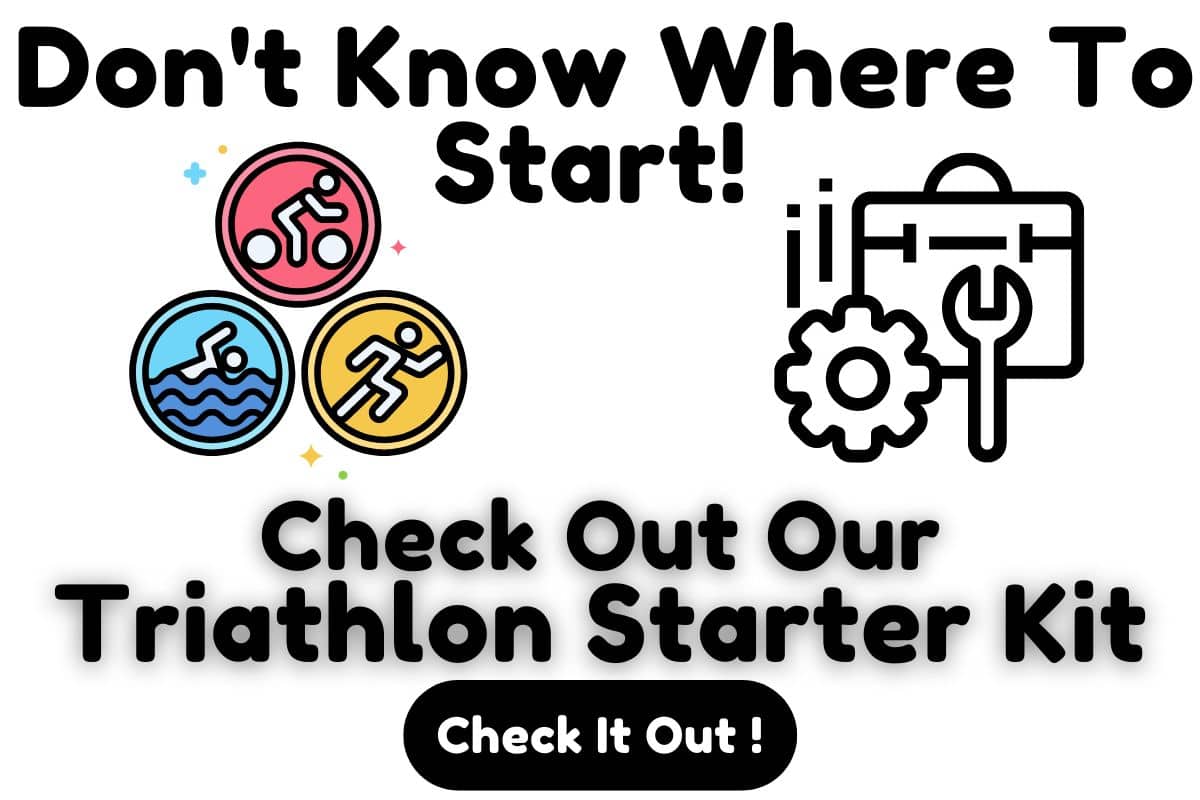 The name triathlon comes from the Greek of 'treis', for three, and 'athlos', meaning competition. Triathlons were first begun in France in the 1920s, however, these were multi-sport events not necessarily consisting of swimming, cycling, or swimming. Some even had a canoe segment instead of a swim.
Modern triathlons began in California in the mid-1970s with the first one run in 1974. Ironman competitions were begun by John and Judy Collins, who competed in that first race and would then organize the first Ironman in Hawaii four years later. That race is still active and is now known as the famous and prestigious Ironman Kona. Triathlon was initially an American sport before it was popularized in Europe in the 1980s.
For more on this check out our post: Where In The World Is Triathlon Most Popular? Is The Sport Dying!
As Olympic triathlons are shorter, they require more speed and strength than Ironman competitions, which require more endurance.
---
Has Anyone Died In An Ironman Triathlon?
Yes, people have died during Ironman races. In fact, people have died competing in nearly every length of triathlon competition. The Ironman swim is commonly seen as the most dangerous part of the race. As each individual case of death in triathlon is different, it's hard to measure just why it is the most dangerous part. (Source)
However, it's commonly assumed that a high adrenaline level bought on by the start of the event plays a part. In addition, no matter how much athletes train, it can be difficult to recreate the experience of a mass start. There are a lot of other athletes in very close proximity, and it is one of the few things triathletes do not train for.
For more on this check out our post Why Does Triathlon Start With Swimming? How Risky Is It!
Why Is It Called an Ironman Triathlon?
Ironman competitions are a remarkable feat of human endurance that can push average people to the extreme and requires huge commitment to complete. It's called an Ironman triathlon as a mark of respect to those who can finish the event.
Becoming an Ironman is something many triathletes aim for. For most normal people, simply finishing the event within the time limit is a real achievement. That is why so many people chose to get Ironman tattoos after they complete their event – it is a badge of honor they can wear for the rest of their lives.
However, it is important to differentiate between finishing an Ironman distance triathlon and competing in an Ironman branded event. For more on this check out our post IRONMAN Business Bureaucracy: Examples Of How They Can Screw You Over & What Can You Do About It!
Is Doing an Ironman Triathlon Bad for You?
No, not necessarily. Although Ironman triathlon is an extreme sport that is at the far end of most normal people's physical capability, it is not necessarily bad for you.
Those who train for and compete in Ironman competitions build their fitness by putting their cardiovascular system under ever-increasing amounts of stress. As the amount of stress increases, the cardiovascular system becomes stronger and more durable, which makes the athlete faster. However, for some people, this stress can trigger underlying and unknown health conditions, which can cause sudden cardiac arrest.
The most at risk are older, rather than younger athletes. Risk can also be increased if you are new to the sport, or participating in shorter distance events. This can be down to an athlete overestimating their cardiovascular capability in such a short space of time, pushing their body to failure. Men are also more likely to die in triathlons than women are; however, no studies have shown a clear reason for this. (Source)
Check out our Triathlon Distances & Average Timings Analysis (Infographic); Pick Your Right Fight !
Whilst the race can be dangerous, the long-term health benefits of exercise far outweigh the potential negative health risks, which are both minimal and rare. (Source)
We also highly recommend that you check out our post "What Do You Get for Finishing an Ironman? Freebies, Esteem, Tattoos, Fitness & Treats!"
How Do You Qualify for Ironman Triathlon?
You don't necessarily have to qualify for an Ironman. The only Ironman you have to qualify for is the Kona Ironman World Championship, held in Hawaii every year. This is the world cup of Ironman triathlons, which sees the sport's best athletes compete against each other. Only 2,000 athletes are allowed to compete at Kona, but over 80,000 apply to go.
There are four ways to qualify for Kona; the first is by securing a qualifying spot at another full-distance Ironman event. There is only one available at each event for each age group. You can also qualify for the Ironman Lottery, which is open to anyone. You can also qualify for the Ironman Legacy programme, which requires an athlete to have completed a minimum of 12 full-distance IRONMAN-branded races, have never started the IRONMAN World Championship, have completed at least one full-distance IRONMAN event in each of the last two years, and be registered for a full-distance IRONMAN event in the current year. The final way of qualification is to buy an entry via Ironman's yearly eBay auctions, where bidding starts at $10,000 and proceeds are donated to the Ironman foundation.
You can simply sign up for the race you'd like to do. The only thing to be careful of is your fitness. Ironman competitions are grueling events. The Ironman itself and each leg have a cut-off time that you must finish inside in order to progress. Check out What Are Triathlon Races Cutoff Time? What's a Good Finish Time!
But if you can finish inside those times, there's nothing to stop you from entering, finishing and calling yourself an Ironman!
Do You Eat During an Ironman Triathlon?
Yes! In fact, you may not be able to finish an Ironman without eating. Ironman nutrition is incredibly key because you are working your body so hard for so long. You'll need to take in a huge amount of carbohydrates – an average of 60-90 grams per hour is recommended.
Check out How Many Calories Are Consumed In Triathlons; Why Is It Important? All Distances
In Ironman, nutrition is as important as your swimming, cycling or running ability. Although you will need a huge amount of energy from carbohydrates, how you take in those carbs can vary depending on the athlete. Your nutrition plan will need to be adapted to you – there is no one nutrition plan that works for everyone. (Source)
Your nutrition can also depend on what you are able to consume. You will need to train your gut as hard as your train your body. It can be difficult to keep food down during an Ironman, but without consuming during the event it would be almost impossible to finish as the energy required is more than your body can store.
If you are serious about competing in Ironman competitions and want a competitive edge, it may be worth hiring a nutritionist. These can not only provide you with advice on what to eat on the day, but also what to eat when training and how to train your gut.