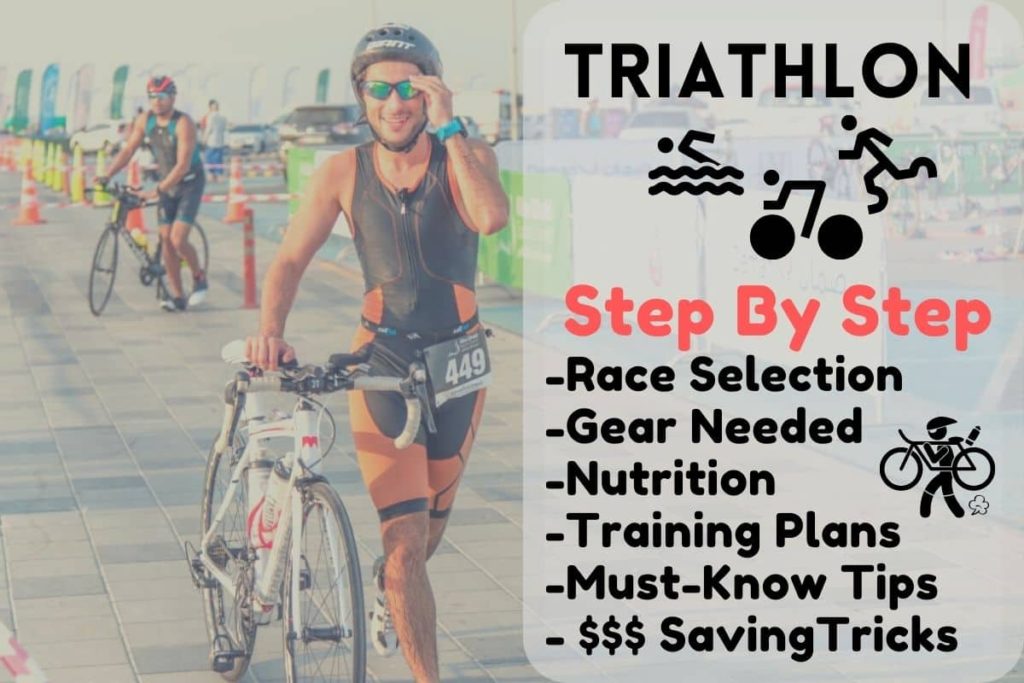 "Triathlon Simplified – Every Beginner Guide"
Triathlon is complicated and taking your first steps while trying to put all the bits and pieces together could be confusing and overwhelming.
If that sounds familiar then this course is for you.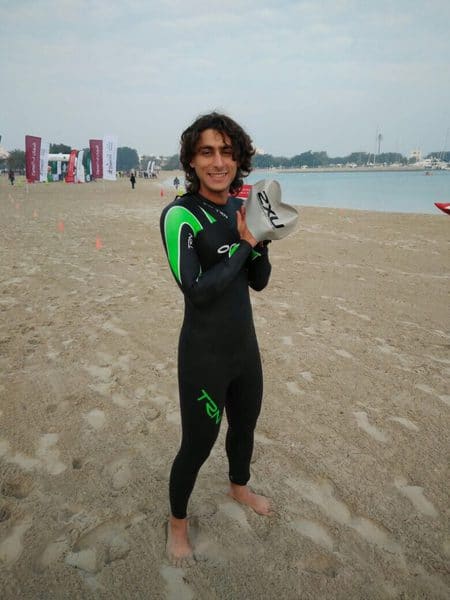 What's Included
Step by step triathlon beginner video course guide
Help you select your first triathlon race
Simple training programs
Nutrition guide
The do's and dont's of triathlon
Triathlon unwritten rules
Triathlon transition checklist
Features
Simple and structured content
List of essential & non essential gear
Tips to save you 100s of dollars with few tricks
Why Us ?!
We are a group of advanced, and very well-experienced triathletes who are frequently engaged in all kinds of triathlon events and are passionate to help others get into this wonderful sport.
Check out the About Us page to know more
Grab your limited Lifetime Access (AT A 75% Discount !)
Reserve Your "LIFETIME" Access for 39.99 9.99 USD Only !
This offer is only valid for the first 100 registrations
The Course Access is not live planned to launch only 100 people register for it.
*Refunds with the cancellation of purchase
You can cancel at any time until we Launch. Also, you will have 7 days post-launch to cancel your subscription if you were not satisfied with the content. If the course was not launched you'll get 100% refund. No questions asked.
---
Do Not Want to Spend Money Now?!!
Sign up below to our Pre-launch list
And grab a
25% Discount
---
Course Lessons
Introduction & Selecting your first triathlon race
Brief of how Triathlon works
Setting your objective ( choosing your fight)

Triathlon Distances, Timings & cut-offs
Formats: Virtual, Indoor & Pool swim , Open-water
Triathlon Kit
Essential Gear
Non-Essential but helpful Gear
Money Saving Ticks
Swim
Pool Vs Open Water
Rolling Start
Entering the water
Which Stroke to use & Swim Drafting
Buying the right Size, Wetsuit/ Putting it on and off
T1 Transition
Order of what to do
What to do with your bike shoes
How to dock the bike
Mounting Line
Bike Ride
Skills to acquire
Passing riders
Drafting
Fixing a flat tire
T2 Transition
Mounting Line
Order of what to do
Run
Race Day
Race pack collection & body marking
Accessing the Transition Area
Setting up the transition
Warming up
Nutrition
Pre-Race
While Racing
Post-race
Do's & Dont's
Do's
Dont's

Penalties
What Could Slow you Down
Post-Race
Recovery
Picking up your next battle
Training Plan
Basic training plan
Brick session
Structured training plans
Triathlon Tips & Tricks
Triathlon unwritten rules
Conclusion
---
Note: We reserve the right to cancel the course in the event we could not get 100 people to signup for the course. In the event of the course cancelation, all payments made to us shall be refunded fully
---
---