We have spent Hundreds of Hours using, researching, and testing the best triathlon gear in the market
(Check Our bio over here )
These items are battle-tested and can be recommended without any equivocation. Keep in mind though, that these items are not necessarily all high-end items but possibly the best value for the money.
Some of my gear exact models have been discontinued, however, I would still recommend the closest substitute with the same features at a similar price point.
Best Triathlon Gear On A Budget
Swimming Goggles
Closest Substitute: Arena The One (Amazon Link) is very similar to Arena Nemeses with tones of positive reviews
Other Recommended Online Stores To Buy From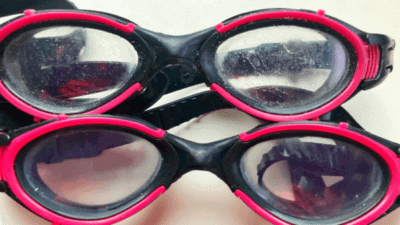 Triathlon Suit
2xu perform compression tri suit: One of my best triathlon gear picks.
This suit was my trusty companion for more than 7 years in all my triathlon feats, from basic short triathlons to extreme long-distance ironmans. Very comfy, durable, and reliable.
If you are interested in getting a triathlon suit and you want to know more about this Tri-suit then you must check my post on the Best Budget Triathlon Suit – I've Used It for 7 Years! (Guide & Options For Men & Women)
Check out the 2XU Perform Trisuit Men & Women (Amazon Link)
Other Recommended Online Stores To Buy From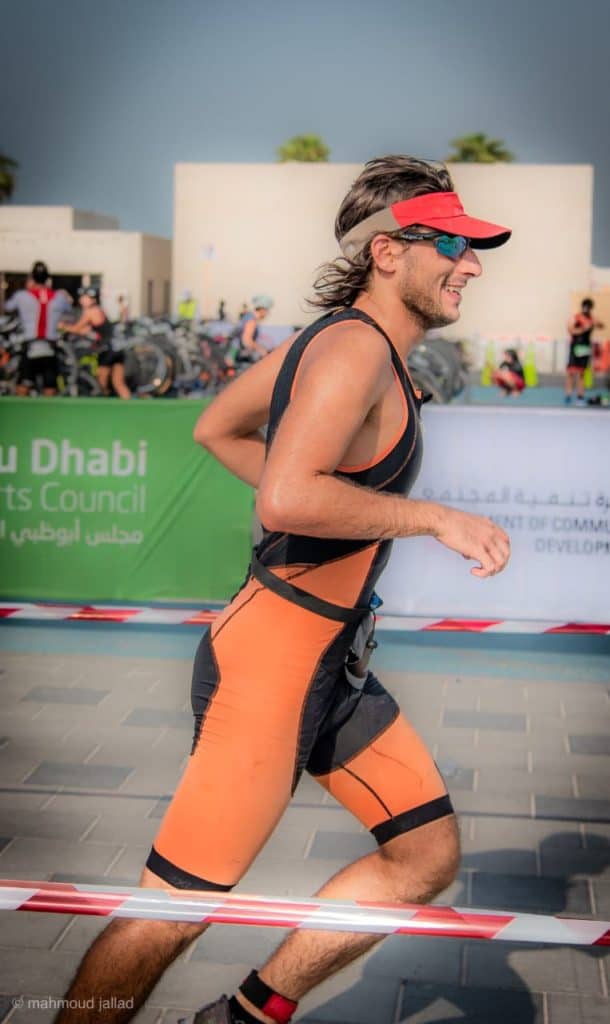 Running Shoe
Zoom Pegasus ( link to Amazon): This thing works like magic. I have been buying every model since the release of zoom Pegasus 34 in 2016.
I even have the trail running version. I ran thousands of Miles with these sweeties and they never failed me once.
They are available in all styles and colors. I also noticed that it's hard to get a discounted rate. It's as if the retail knows that people would buy them with our without a discount.
Other Recommended Online Stores To Buy From
Wet Suit
Orca TRN Wetsuit: Served me well in all of my cold water swims including the 5 degreed extreme cold swims of Celtman Extreme triathlon.
Closest substitute: ORCA Openwater Core Hi-Vis (Amazon link) In general, I think ORCA wetsuits are well suited for good value budget wet suits that work nicely in triathlons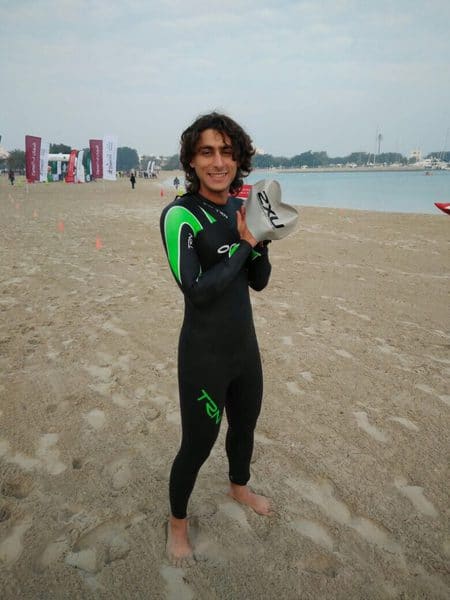 Triathlon Watch
Coros Apex 42 (Amazon link): There is some sort of voodoo magic going on with this watch.
ABSOLUTELY LOVE THIS WATCH !!! Truly A hidden gem
Very affordable, yet very capable. I used to have a Garmin finex, but when I made the shift, I was blown away.
The battery life is mind-blowing in this thing, it's half the weight, and it seems like it's even more accurate for a third of the price.
The watch has pretty much every sport you can think of preloaded. The Coros app is nice-looking and easy to sync. I also sync with strava
Other Recommended Online Stores To Buy From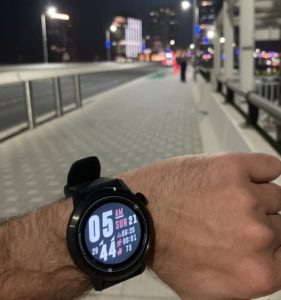 Cycling Shoes
Exustar E-SR442: Used it for more than 5 years. Very affordable and does the job. The only downside is the strap mechanism, but honestly, it does not bother me and will unlikely bother you unless you are really very serious about the podium and willing to spend a few hundred dollars to cut down 2-5 seconds.
Closest substitute: KESCOO ( Amazon Link) . Very basic, classic, good looking, very affordable, and tones of good reviews.
Curtain is a vibrant and reputable footwear enterprise that was founded in 2015 and their products are gaining a good reputation.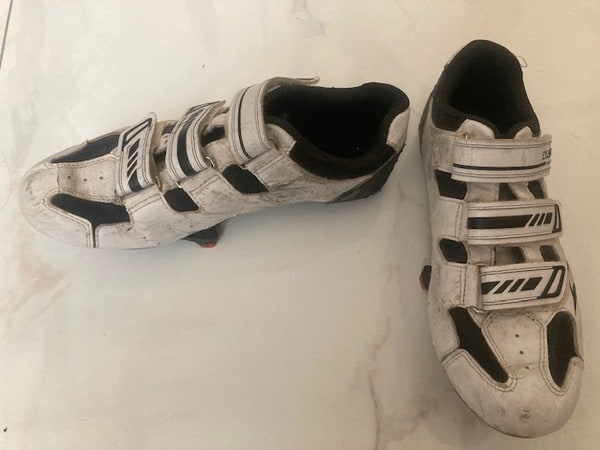 Helmet
GIANT RIVET TT: Served me well throughout my triathlon journey and endured 5 years of harsh usage.
Closest substitute: SLS3 Triathlon Helmet (Amazon Link)
Good quality helmet and comes with a Visor, which is great. Nice to have the shield held on with magnets.
It looks cool too. It will though get a bit hotter than a regular road bike helmet, but it is to be expected from an aero helmet.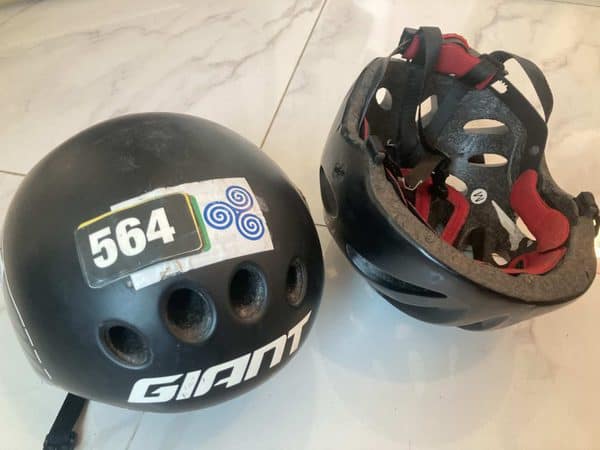 Tires & Tubes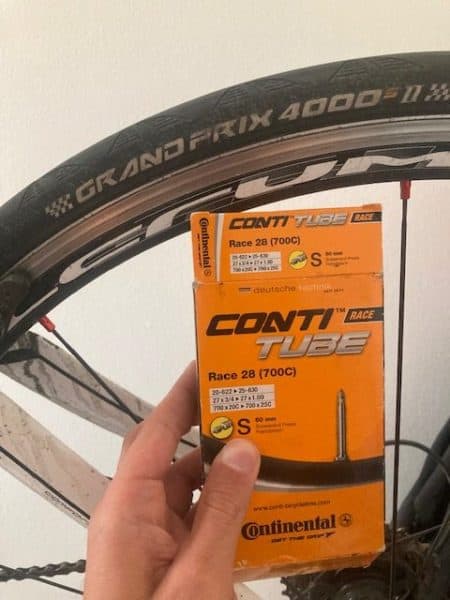 Wheelset
Fulcrum Racing 5: A very effective upgrade when compared to the majority of the stock wheelsets.
After the upgrade, immediately noticed the difference. I rode faster and the ride became more enjoyable.
Closest substitute: ICAN 700C Light-Weight Road Bike Carbon Wheelset Clincher ( Amazon link)
Both options are great especially if you are using a stock wheelset, you will certainly feel the impact of the upgrade.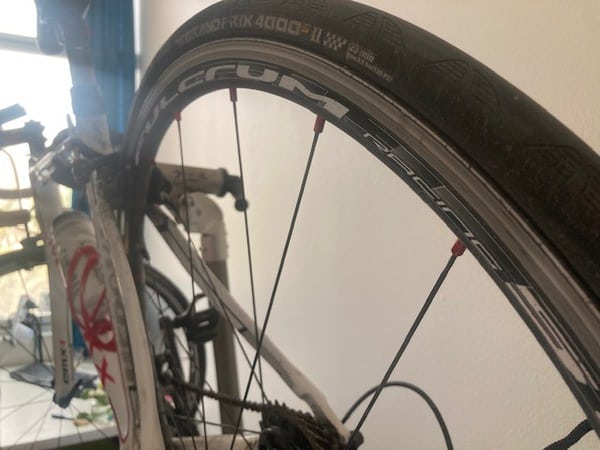 Aerobars
Saddle Post
Redshift Switch Aero System (Amazon link)
Such a beautiful invention
This one allows you to move from TT forward position to road bike position on the fly.
This is a huge advantage as it allows you to leverage the benefits of both positions depending on the terrain and how you feel.
Honestly, I think this does give some level of an unfair advantage on a hilly course.
Energy Gels
Espresso love and Caramel Macchiato Gu Energy gel ( Amazon links) :
Works very well for me. Gives me that pump I need.
I do understand that everyone's body reacts differently to food, however, I think it is worth mentioning and trying.
Saddle
This is really a matter of personal preference and each individual will find a different saddle that works for him or her but here is the one I use Prologo Kappa Space T2.0 Saddle (Amazon Link). A Good substitute is the newer Prologo Dimension Space T4.0
Portable Bike Repair Multi-tool
You will most certainly need one of these. The Crankbrothers M19 Multi-Tool (Amazon Link) will do you well
Pump
There are Dozens of Pumps in the market. Just get one that works for you. Here is a suggestion: BV Bicycle Ergonomic Bike Floor Pump with Gauge & Smart Valve Hea (Amazon Link)
Mini Pump
Again, Any Mini Pump will do. Here is a suggestion: Mini Bike Pump & Glueless Puncture Repair Kit (Amazon Link)
Socks
Look for anti-blister, anti-chafing, double-layer socks. Here is my suggested socks for triathlons: DANISH ENDURANCE Quarter Athletic Socks for Men & Women (Amazon Link)
Sun Glasses
Any sunglass you can get your hand on and fits you well. Oakley is the best in my opinion but they are a bit pricy. Here is my suggested model: Oakley Men's Oo9154 Half Jacket 2.0 XL Rectangular Sunglasses (Amazon Link)
Bikes
Road Bikes
While the Eddi Merckx emx1 is my favorite Road bike and has been my number one companion in all of my races, anything with a similar specification will do you just fine. The benchmark here is around 2,500 USD. Beyond this limit, the gains will tend to be marginal
Unfortunately, I was unable to find the Eddi Merckx at any store as it seems to be discontinued, however, I did in-depth research and published a post titled Best Road Bike for Triathlon Beginners (700 To 2,600 USD Bikes) which I highly recommend that you check out.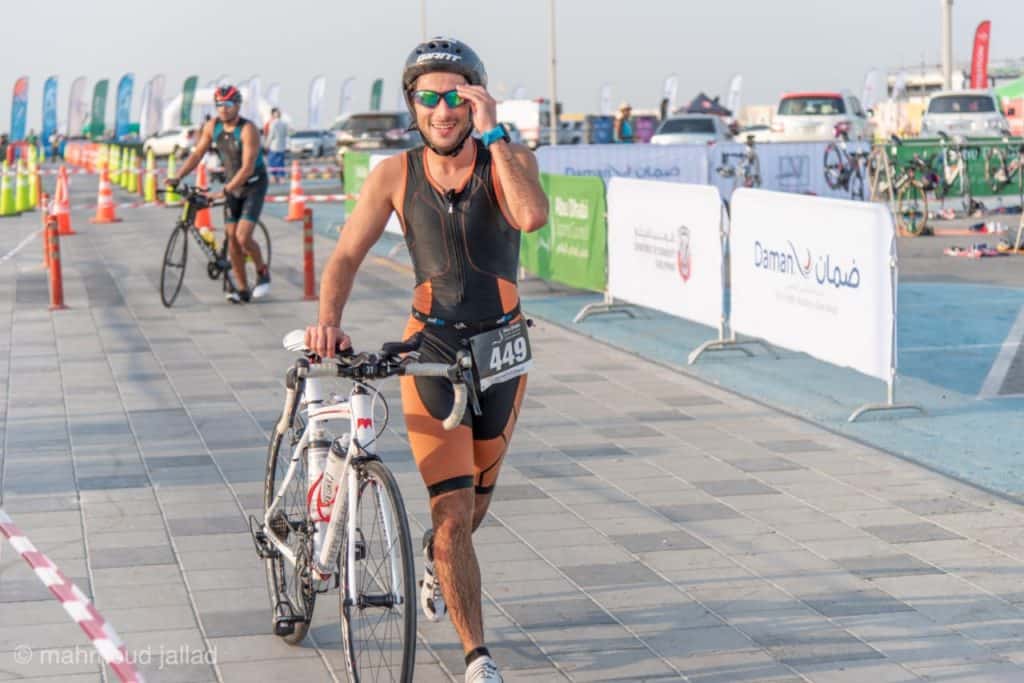 ---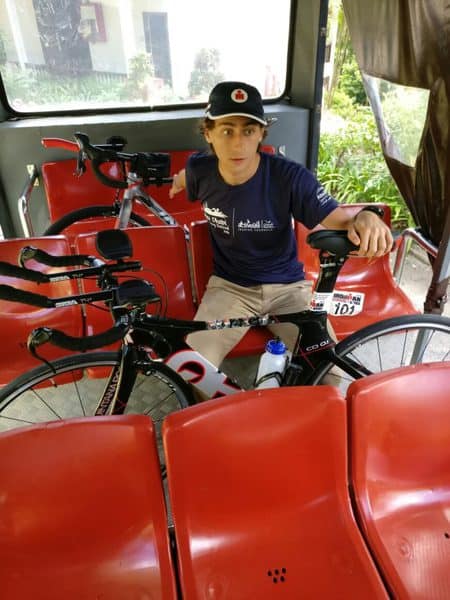 Tri Bike Frame
My Quintana Roo Tri Bike: My advanced triathlete Option but I would recommend replacing the stock wheelset
Closest substitute:
Full Bike
Argon 18 E-117 Ultegra/Dura Ace : The E-117 is a solid triathlon bike that suits all levels of triathletes no matter the age or experience level.
The bike offers one of the best Shimano shifter groupset (Shimano Ultegra), with a 3D system that extends fit options, while also providing an easily adjustable saddle position.
Frame only
Disc Brake Time Trial Bike Frame TT016 ( Link to ICAN)
Another option is the Ribble Ultra TT Frameset ( Link to Tredz-UK)
Both options are fairly affordable carbon frames designed to deliver high performance.
---
Bonus Gear
Waterproof Swimming MP3 For Training
Sony Waterproof MP3 Player (Amazon link)
I can't Imagine my Swim Sessions without them!
The most affordable option that works very well for a more enjoyable training session.
Helps me throughout my long swim sessions, but be careful of getting too used to it.
This is a good tool to help you with the training, however, in races, note that it's strictly prohibited to use it or any other media devices.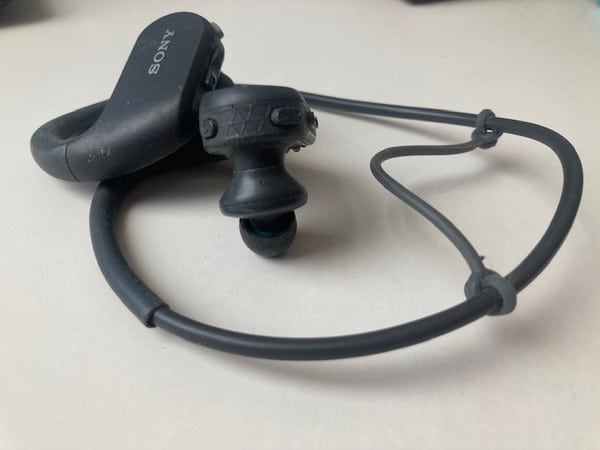 Bike Trainer
Nashbar Fluid Bicycle Trainer: A love-hate relationship. I hate indoor trainers, but when the weather is not behaving, it's your best option.
Very cheap hack: I think smart trainers are too expensive and not worth it, so I would recommend any fluid trainer coupled with a Wahoo Blue SC Speed and Cadence Sensor (Amazon link) to connect it with zwift or your smartwatch/phone and monitor your performance.
If You Must : most places around the world, there will be a season of extreme weather, and the only left option is to take your training indoors, including the bike sessions.
In my opinion, it is not as pleasant as the real thing, however, some Bike trainers bring it as close as possible to the real experience, but it's not cheap. If you have the money to spend, we would recommend going for the "Tacx NEO 2T Smart" (Amazon Link)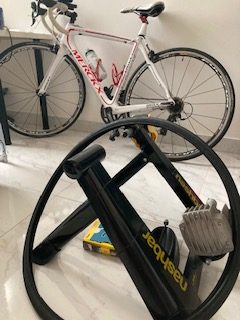 Swim Buoy
Very light swim buoy that provides a safe way to float and be visible during your swim workouts: New Wave Swim Bubble (Amazon Link)
Winter Triathlon Gear
For more detail on winter triathlon gear, we highly recommend that you check our post "How To Dress For A Rainy And Cold Triathlon?"
Not sure what triathlon gear you need at this point? Then Check Out the ready-made list of what you need based on your category of where you are in the triathlon Journey: The Actual Cost Of Racing Triathlons; First Timer, Beginner, Enthusiast, And Advanced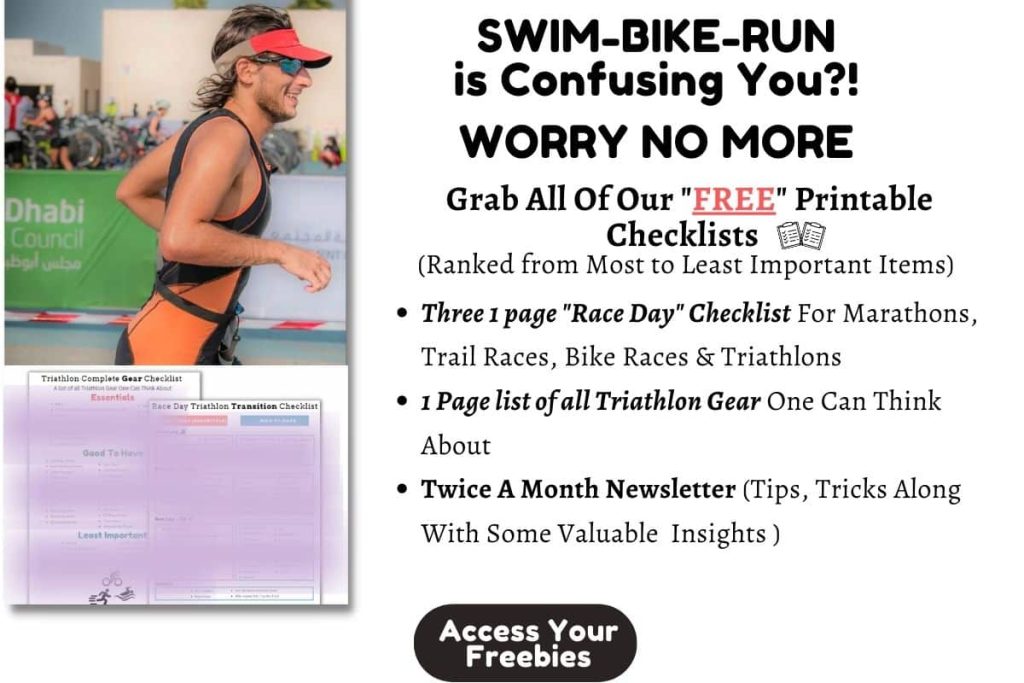 TRIATHLONBUDGETING.COM IS A PARTICIPANT IN THE AMAZON SERVICES LLC ASSOCIATES PROGRAM AND OTHER AFFILIATE PROGRAMS, AN AFFILIATE ADVERTISING PROGRAM DESIGNED TO PROVIDE A MEANS FOR SITES TO EARN ADVERTISING FEES BY ADVERTISING AND LINKING TO AMAZON.COM AND OTHER WEBSITES. NOTE THAT WE MAY RECEIVE AFFILIATE COMPENSATION FOR THE PROVIDED LINKS IN THIS WEBSITE AT NO COST TO YOU IF YOU DECIDE TO PURCHASE ANY OF THE PRODUCTS OR SEVICES.