You won't ride a bike until you are comfortable sitting over it in your desired position. Well, this is where the need for a specific type of saddles crop up.
You might go for a tri bike or a road bike according to your position, course length, and racecourse. And by the same token, you have got different saddle choices, which is the point of discussion in this article.
So, how is TT/Tri compared to Road Bike saddles, and when to use which? While a Triathlon/TT saddle is not required to compete in a triathlon, it could provide a more comfortable and better riding experience. Bike saddles used in triathlons are mainly divided into two categories, road bike saddles, and TT/Tri saddles. The road bike saddles come up with the purpose to support your upright position on the bike. It brings the bodyweight over sit bones and reduces pressure on your genitals or perineum. However, the TT/Tri-specific saddles are designed to support your aerodynamic posture in which you are perched further forward on aero bars. It reduces pressure on your sensitive areas so that you can ride comfortably in an extreme aero position.
In general and as a rule of thumb, we do not recommend changing your saddle if you are completely comfortable with it unless you are changing your ride position and would like to explore your options.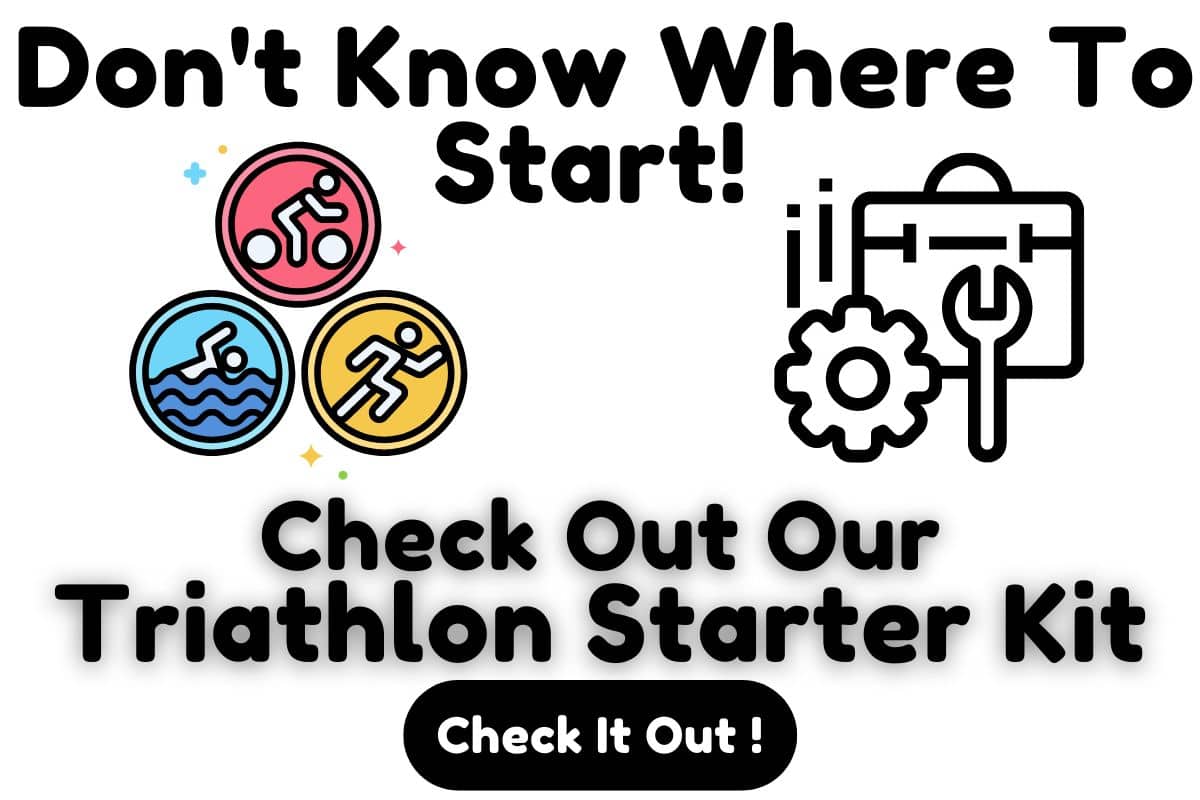 Budget is also one of the factors we can't overlook when buying a saddle, but it's worth investing in a saddle that is a complete package of comfort.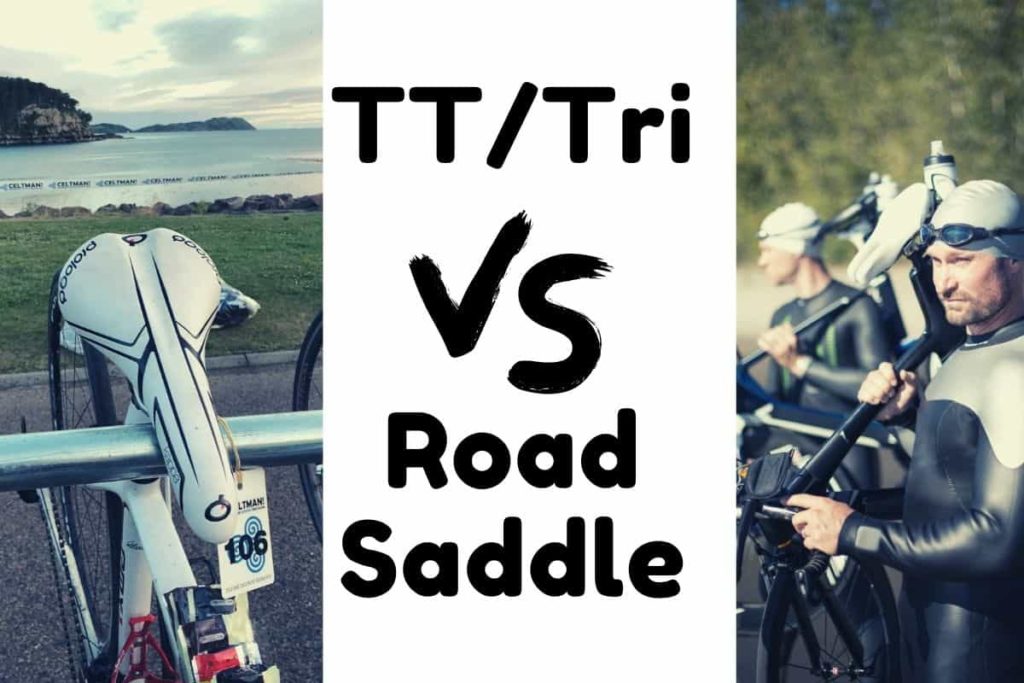 How Is Saddle Comfort Achieved?
It's interesting to note that no one can really suggest to you the type of saddle as far as comfort is concerned. One might recommend you to go for the TT/tri-specific saddle to ride in an extreme aero position.
Or otherwise, a road saddle can satisfy your upright position for draft legal races. Though, you need an educated head start to pick the right saddle for you. But the saddle comfort is only achieved through self-satisfaction by trial and error method.
No two people are built the same, and no one saddle will work for every person, so choosing the best road bike saddle for you will be a personalised approach.

source
Saddle comfort corresponds to your pedaling efficiency and riding power.
Also, check our post on How Long Before Your Butt Stops Hurting From Cycling?
How Do You Choose Which Saddle TypeTo Use? Key Questions to Ask Yourself
But how on earth can you find a perfect saddle that works for you. Here are the main key questions you should ask yourself,
What's your riding position ?
What type of bike are you riding?
How much cushion do you need?
What are the course type?
What's your budget?
After a test ride, which one initally feels more comftable ?
How Do You Pick a Triathlon Saddle?
It's always easy to get something if you have got the correct list of factors. Obviously, we are spoiled for choices as we have got many categories within the road and tri-specific saddles. We have got long saddles, short saddles, saddles that feature central cut-outs with a long nose, and those with curves or a flat shape.
But the factors that can drive your decision more easily are;
Enough padding to make your ride comfy
Grip on the surface to avoid slipping.
If you are riding with aero bars, look for a saddle that can relieve pressure on sensitive muscle areas. Mostly, saddles with a small nose can give you that pleasing feel.
A road saddle with cut out feature and a small nose can also give a comfortable ride in an aero position.
Look for a carbon seat post that can absorb vibration. Carbon seat posts are more lightweight to make your ride smooth and comfortable.
If you are riding without aero bars, in an upright position. Look for saddles that are perfectly supporting your sit bones. Professionals choose road saddle for road bike and tri-specific saddles for the equivalent bike. Due to posture differences, the choice is pretty understandable.
Can I Use a TT Saddle on A Road Bike?
It is not carved on stone for you to use TT saddles for Tri bikes and road bike saddles for equivalent bikes. One can ride a road bike with TT saddles especially if aero bars are installed. The difference is, in aesthetics and how pleasing it looks. But as long as it is comfortable riding in it for a long time, you don't need to rush to change the saddle type.
Road bikes with TT saddles are common, mainly due to racecourse. If you have got a road bike with aero bars compatibility, a TT saddle can add all the comfort for you to ride in the aero position.
What Is the Most Comfortable Bike Saddle for A Woman?
We all know the saddle comfort choices change from person to person. However, it also changes from man to woman. Women have wider sit bones, this is where the need for women-specific saddles comes in. But it's not necessarily the same for everyone. This is why women can have a male and as well a women-specific saddle in their list of choices.
Here are some saddle suggestions you can look for if you are still struggling to find the perfect saddle fit.
| Women Specific Saddle | Price (USD) |
| --- | --- |
| Specialized Oura Expert Gel Saddle(suitable for road and TT racing) | $150 |
| Romin Evo Mimic Saddle (suitable for road and TT racing) | $213 |
| Selle SMP Dynamic Road Saddle | $249.00 |
| ISM PN3.1 TT saddle | $200 |
Women Specific Bike Saddle with prices
How Do You Pick a Women-Specific Saddle?
Well, let's talk about the large array of women-specific saddles. Saddles with different widths have made it a lot easier for us to decide the best one for us. Still, we need to consider a lot more things. As saddle cushioning and width are not only the factors to conclude which one is best for you.
A saddle with proper width and firmness essentially lifts you up. This "lifting" keeps your delicate areas elevated, instead of pressing into the seat and compressing nerves.

source
It might look convincing to see a chiefly padded saddle. But it is important to have the right amount of saddle cushioning. A much-padded saddle can distribute the pressure unevenly on your sensitive areas, making your muscles numb during the ride.
Too little cushioning can also cause saddle discomfort such as chafing and pressure over your sit bones. You may also feel unwanted pressure on sensitive areas when you rotate your pelvic further forward to ride in the aero position.
I believe getting your sit bones measured is one of the most practical solutions. Once you know the right measurement, you can minimize your area of findings in any saddle.
The saddle width should be more than your sit-bones width to get your bottoms fully supported throughout the ride.
Well, sit-bones measuring tools have even made it more manageable to get the correct measurements. You can find these tools at any local bike shop. This video will walk you through the process of getting measurements and some saddles used by professionals.