Signed up for your first triathlon, committed and fired up, but feeling unoriented on what to do next or what gear you need.
The overwhelming material you found online is not very helpful. I have been there myself!
I am a triathlete and have been one for several years now. I paved my way through trial and error from a beginner to completing Ironmans and Extreme triathlons.
I am writing this article to help people who are just getting into the sport avoid the pitfalls I had to endure.
---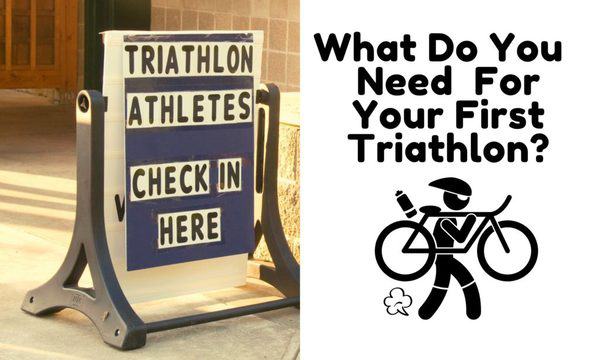 Simple Training Program
First of all, you Do not need a coach. While coaches are helpful in guiding you in achieving your goals, you do not need one, especially for your first triathlon.
One good way of learning more about triathlon is by checking out our posts in this blog. I try to make it as easy as possible for new triathletes. For example, check out my article on Top 30 Newbie Triathlon Mistakes You Are Probably Doing! & How Much Does a Triathlon Coach Cost? Do you really need one!
Secondly, avoid all these complex and extremely demanding training plans. I have never found myself able to stick to one anyways because of its complexity. Triathlon really comes Down to 4 things, Swim, Bike, Run, and transition.
Yes, it's a sport of 4 sports. in my opinion, the best way to train for a triathlon is to swim bike and run at least once every week and have some sessions with a back-to-back bike and run to practice the transition.
And rather than measuring progress with milage covered, focus on duration. I find 6 hours of training a week for around 2 months is sufficient for most people to cross the triathlon finish line.
Do Not Over Spend
It is fairly easy to slip into what I call triathlon overspending syndrome. You will find tons of people trying to sell you stuff you do not need for their own self-benefit. And many recommendations by people may not be suitable for your level or goals.
For the first time, all that one needs really is goggles, a bike, sportswear, a helmet, and a shoe. Check out our post on the Basic Essential Triathlon Gear Listed (A Brief & Complete Guide)
Also find out How to race a triathlon for free with no budget and no money! (equipment, registration, and training)
The one thing that I have to point out is to take it easy on your first triathlon bike pick. Triathlon bikes are expensive, and so are high-end road bikes.
But here is the thing, for your first triathlon all you need is a bike. Any bike. If you already have one, then just use that, if not, try asking your friends to borrow one. You can go as far as using a folding bike. Check out Can You Use Folding Bikes In Triathlons? Pros & Cons: What Are Your Options!
After all, triathlon may not be your thing, and all the spending may be for nothing if you did not like the sport. Check out the List of Triathlon Gear You Do Not Need; & What's Actually Required! & What To Wear For Any Triathlon? A Brief & Complete Guide
Test The Water With a Sprint or Super Sprint Triathlon
Do not get too excited and sign up in an ironman just yet. Start with what is known as the triathlon mini-distance, in other words, the shortest distance you can attend.
Super Sprint and Sprint triathlon will do just fine. Going anything beyond that may not be the best idea. Check out What Is A Sprint Triathlon? First timer Guide- Wearables, Gear, No Training
My personal favorite distance is the Olympic distance, but it's not what I would recommend for the first few triathlons.
Both ways, make sure you are aware of the cutoff time and evaluate your fitness level against it. Check out What Are Triathlon Races Cutoff Time? What's a Good Finish Time!
What To Do On Triathlon Race Day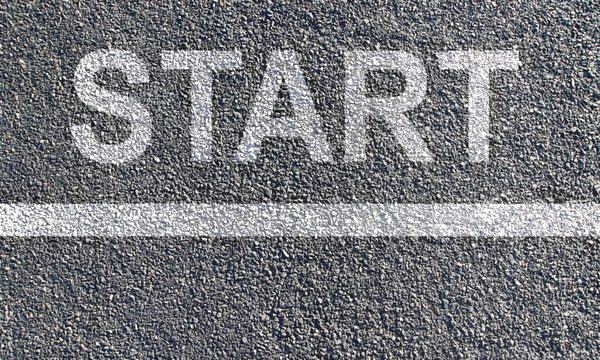 Triathlon Race Day ; What To Do?
Very important, do not fill yourself up before the race. That pasta party is not a good idea. I like to have my last meal 12 hours before the race and will only snack from there.
Hit the bathroom in the morning. You do not want to have to go during the race
The day before the race morning, do not forget to pack all your stuff. Use my free Must have Triathlon Transition Checklist
Do not go fast. Even very well-trained and experienced people fall for this. Plan your race pace and stick to it.
Do not stop at the transition. I know it is very tempting to stop for a breath, but this is where you lose a lot of time. The better substitute is to stretch before the transition.
In the swim, before the exit, slow down to allow yourself to cool down. And on the bike, 1-2 km before the finish, stand and stretch on your bike while moving.
What To Do After Your First Triathlon Race
No rush. Take your time to get into the moment. You have just earned your triathlete title.
The next step is to get back home. It would be a good idea to have thought about it earlier.
Check out how well you did, have a good look at your timing breakdown and where you could do better.
Give your body the time to rest, then think to yourself if you would like to go for another triathlon ride.
Be very clear on why do you want to do triathlons. It is understandable why one would want to try the sport, but once this is done, it gets more complex and you will need a good reason to keep you moving forward when it gets really hard.
Check this post to help you understand why triathlon is good from a fitness perspective to help you make your mind as one of triathlon's perks: Can You Be Muscular and A Triathlete? Is Triathlon The Ultimate Fitness Workout!
My Final Thoughts
At the end of the day, what is really important is to enjoy yourself. This is a different kind of joy. Not the one like sitting on a couch and watching your favorite show, or even hanging out with friends.
It's a unique experience and a mix of emotions of pushing yourself and feeling accomplished while sharing these moments with other athletes and friends.
I guess what am trying to say is not to take it too seriously and to take your time in being present to enjoy what the sport has to give.
Also, check my article on Are Triathlons Harder Than Marathons? Alternatives & Why To OR Not To Race One