I am a varsity player, and I plan to continue my journey as a triathlete. This article outlines the basic query on triathlon license and a guide to it. Of course, one needs an authorized permit which makes you eligible for the world triathlon events.
Initially, I did a search on what is a triathlon license?
A triathlon license is a permit granted by the national authority. This license guarantees that all the events organized by the national authority are managed under the policies, terms, and conditions set by event organizers. Most importantly, it offers participants insurance to make the experience safe and enjoyable.
Can one take part in triathlon events without a Triathlon license?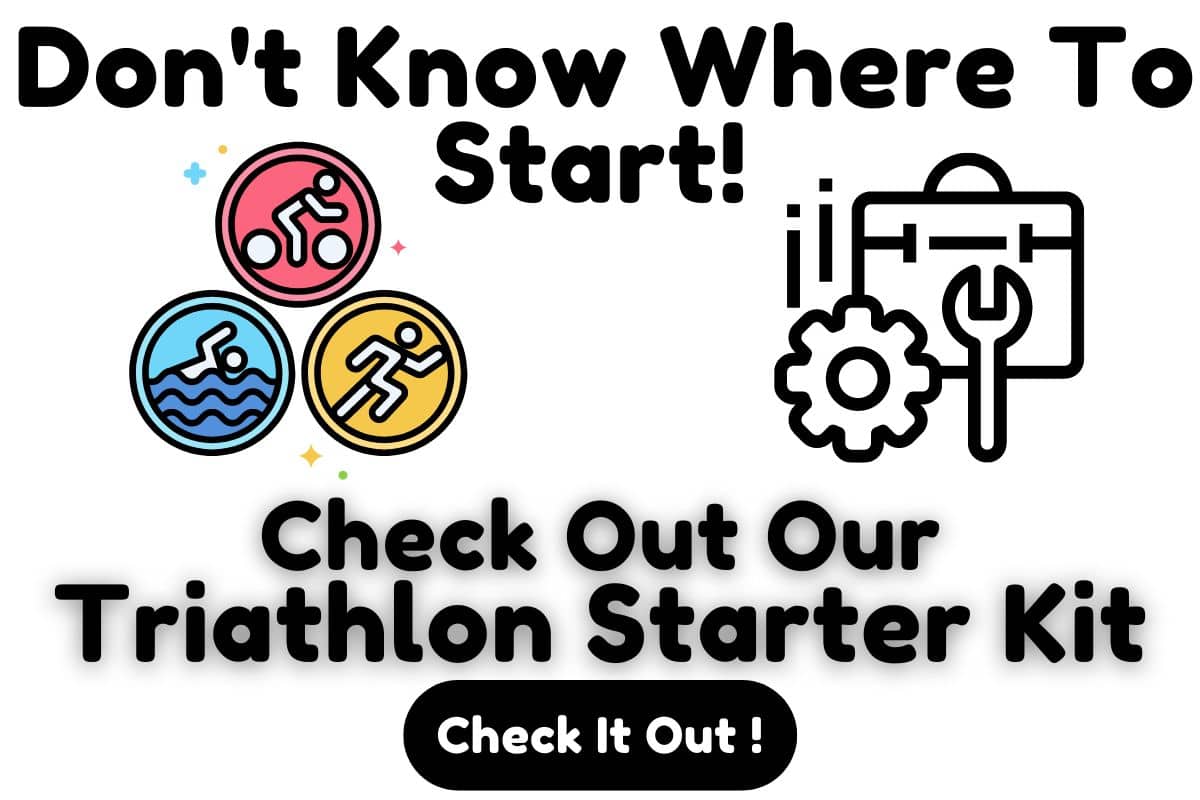 A person can take part in triathlon events without a triathlon license. Usually, events organized by the club are within a safe and ensured environment, and registration will not require a triathlon license unless required for elite or professional triathletes.
The club usually grants discounts to club members who join the membership of the home nation triathlons. The home nation membership is more beneficial if you plan to compete in the world triathlon.
One thing to note is that the triathlon License is not the same as Triathlon Insurance. For more on triathlon insurance, check our How Much Does Triathlon Insurance Cost? What Is Covered & Should You Get One!
I guess it is safe to say that you know now what a triathlon license is and if you can partake in triathlon events without one. But, let's find out more about the triathlon license and some rules that guide the triathlon events.
---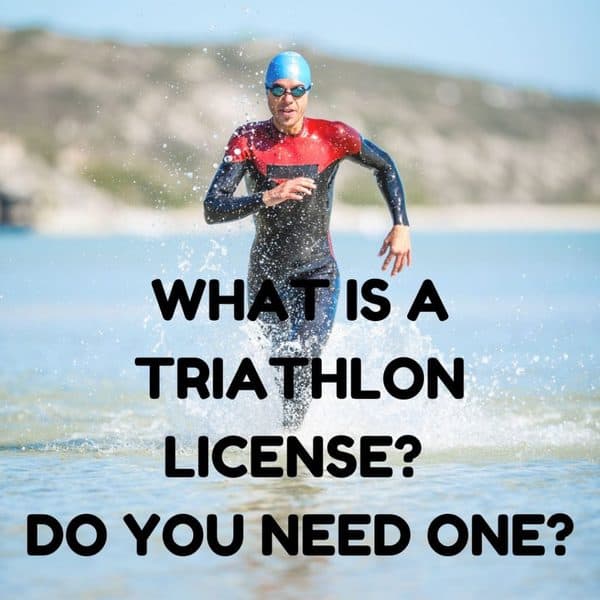 Apart from the triathlon license, there are still more interesting facts about triathlon I that can be learned as a beginner from reading these articles:
Top 50 must-know tips for every beginner triathlete.
The Actual Cost Of Racing Triathlons; First Timer, Beginner, Enthusiast, And Advanced
How Much Does A Triathlon License Cost?
Triathlon license costs around $100 for the license issued by the national federation. The license cost varies greatly with different home nations. Moreover, it greatly depends upon the age group and the type of sport.
The USA elite license cost in the range of $15 to $50 (source). It depends on the age group and the benefits associated with the license. There is no such elite license system for the British triathlon. The Ireland race license costs around $65 to club members and $75 otherwise.
License and Membership Explained
Most often, we remain doubtful with license and membership. Triathlon events that are organized by either the home federation or its affiliated clubs don't require a license. Instead, their membership packages include policies such as safe and fair sports, insurance, training facility, etc. The price for different membership packages offers discounts to club members.
Examples of such home federations that offer membership packages include:
England Triathlon
British Triathlon
Welsh Triathlon
Triathlon Ireland
Triathlon Scotland
If you are new to Triathlon, I will recommend the Go Tri scheme organized by the British triathlon home federation as it is a fun way to get a taste of the sport without breaking the bank.

You'll also find training advice and tips about transitioning from one discipline to another on their website. (Source)

Is Joining a Triathlon Club Beneficial?
The statement made by Colm Brady, a committee member of Portmarnock Triathlon Club, supports the notion that joining a club is very beneficial. He stated that "Triathlons suddenly becomes a whole lot easier when you join a club."(Source)
So yes, it is beneficial. There are a lot more of "what", "when", and "how" sort of queries in my mind. And I think they are best clarified as soon as you bridge the gap by joining a triathlon club.
Hence, you can get yourself focused, and purposeful by getting trained professionally. Along with accident coverage, the benefit to overcome one's mental barrier about triathlon is worth it.
Joining a club provides so much understanding of the triathlon sport, and this gets you focused. The confusion that comes from wondering what you need, what to buy, or how to train immediately gets solved. (Source)
Do You Need A Triathlon license?
As I mentioned earlier, you can take part in triathlon events without a license. A triathlon license is only necessary to achieve the title of an elite triathlete for the world triathlon competition.
You can train yourself even professionally by joining over 750 triathlon clubs in the UK as a beginner. You can certainly gain a high level of experience and qualification as a club member.
Who Is An Elite Triathlete?
The elite and professional triathlete is sort of the same thing. But, not precisely the same thing. An elite player has great experience in triathlon and has tallied good numbers.

And those who have performed on the national and international levels as professional players. Professional triathletes are just a step ahead, they chose triathlon as a profession. However, an elite triathlete can compete with professionals.
On the issue of being an elite triathlete, here is what Carolyn Pfalzgraf, pro triathlete said,
"Some people feel that athletes should not race as elites until triathlon is truly their profession. Others believe that, in order to grow to that level, athletes need to first develop their skills as a lower-level pro. I personally fall into the second category, which I why I am choosing to race elite for the first time in the 2015 season"

Source
In order to compete at an elite world championship, you must have the USA triathlon elite license card at the time of qualification.
What is a USAT elite license?
The license is issued based on experience, competitiveness, and qualification. This license is a permit from USAT (USA Triathlon). This is for the participants interested in USAT sanctioned events.
As a result of vast experience in triathlon, you may not feel challenged anymore. You can surely take this competition up to a new level by becoming an elite license cardholder. To recognize me as a professional triathlete, I have set my goal to be eligible enough for this license.
Have a look at the criteria set by USAT to apply for an elite license. Elite Membership Qualification Criteria. (Source)
All these points highlight some basic policies of different home federations. You can get a detailed guide by visiting(source).
Conclusion
Triathlon needs to be your passion first and profession later. If it's only your passion you can get yourself trained by numerous home nation-affiliated clubs. A valuable experience and qualification are possible without a license. I think one day, annual, or lifetime membership is perfectly enough to be a part of home nation triathlons.
But with time you may recognize triathlon as your profession. At this point, you can not proceed up to a new level and specifically to the world triathlon without a license. A license issued by the home federation is the only pass to a World Championship event.
The cost of a license varies depending upon the home federation one registers too. The membership packages are proposed by the world triathlon, and the home nation to which one belongs. Mostly the license fee is around $100. Different age groups and sports have different costs for licenses.
A license is said to be the official permit. Hence, we cannot ignore the authenticity of this permit against membership packages. This can help you recognize yourself as an eligible professional triathlete when participating in World triathlons.