A triathlon is a multisport event whereby athletes swim, bike, and finally run as they compete for the quickest completing time. Parents may consider signing their children to harness the benefits of all three sports, but the common question that usually surfaces is, "Is my kid old enough to race a triathlon?
So, what's the minimum age to race triathlons? The minimum age to race a triathlon is 6 years. The 6 years limit is described in the under 15 racing category and grouped in the (6-8) age bracket. The distance of this junior triathlon category is swim 50 yards (45meters), bike 2miles (3.2Km), and finally, run for 500yards (460meters).
You might be surprised to find out that there is no legal minimum age to do a triathlon, the reality is and there is no law that says you cannot do a triathlon at any age. However, race organizers decide to specify the age limit for safety reasons
Check out our guide on How To Introduce Your Kid To Triathlon? What Parents Must Know!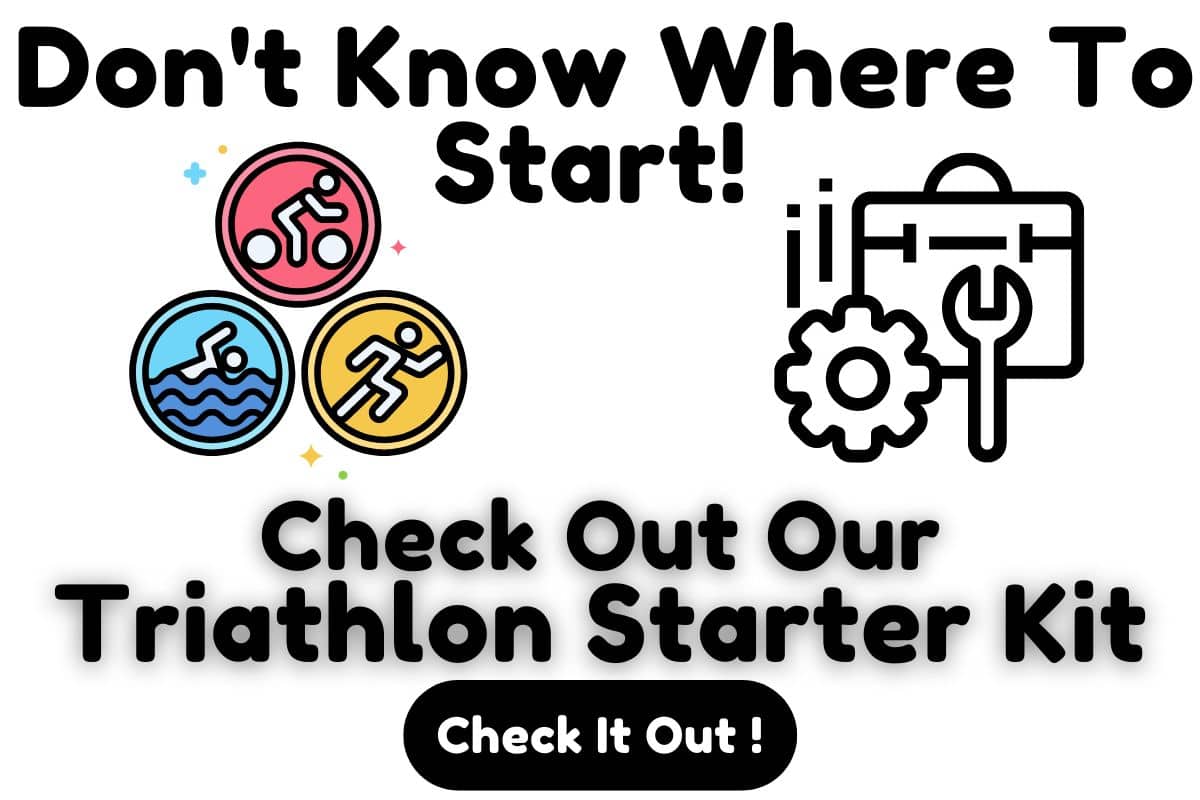 I've hereby compiled a list of the minimum ages required to participate in a triathlon by category in a table from which the above conclusion was drawn from.
| | | | | | | | | | | | | |
| --- | --- | --- | --- | --- | --- | --- | --- | --- | --- | --- | --- | --- |
| Male/Female Age Groups | under-15 | under-19 | 20-24 | 25-29 | 30-34 | 35-39 | 40-44 | 45-49 | 50-54 | 55-59 | 60-64 | 65-over |

Various triathlon racing age groups (source)
| | | | | |
| --- | --- | --- | --- | --- |
| Category | Age Bracket | Swim Distance | Bike Distance | Run Distance |
| Junior | 6-8 | 50 Yards | 2 Miles | 500 Yards |
| Intermediate | 9-11 | 150 Yards | 4 Miles | 1 Mile |
| Senior | 12-15 | 300 Yards | 8 Miles | 2 Miles |

Under 15 Racing Categories (source)
Of course, any person of any age who's able to swim, bike, and run can participate in the triathlon, but have you wondered why the age limit exists?
Also, if interested in engaging your kid in triathlon, make sure to check out our post on Triathlon For Kids: A Complete Guide (Age, Gear, Training & The Road To Olympics)
---
Why Does Triathlon's Age Limit Exist?
Why does the triathlon age limit exist? Well, this is because they are various health concerns and potential accidents that are accompanied by participating in triathlon events. Here are a few of the major ones (source)
Dehydration- Triathletes get easily dehydrated through the course of the triathlon. This happens as soon as they get from the first leg which is swimming the dehydration gets worse as they proceed to cycling and finally running.
Hypothermia- Triathletes experience hypothermia (which is generally having low body temperature) and this is caused by swimming in locations that have low temperatures.
Heart illness-Competitive male athletes are at risk of getting a condition known as myocardial fibrosis which is scarring of the heart, this condition which was directly associated with the amount of exercise affects the pumping chambers of the heart and may progress to the heart failure.
Postural hypotension-This is a form of low blood pressure that occurs when standing or sitting down this condition can also be caused by dehydration or not drinking enough liquids.
Musculoskeletal injuries/Disorders – These are injuries caused by sudden impact or jerking movement and they influence the muscles.
Immunosuppression- Immunosuppression is a state where a person's immune system does not function as well as it should and this can be caused by overtraining.
Hemolysis-This is the rapture of red blood cells and can be caused by long-distance running.
Psychological exhaustion – This is generally being fatigue/tired.
Gastrointestinal problems – This is the feeling of nausea, burping reflexes, mid-intestinal stomach pain, and diarrhea that runners" Triathletes" experience during or after running.
Muscle cramping – This is the pain that is caused once a muscle contracts as muscle is strained.
Bike crash
Drowning
Also, find out How Old Should You Be to Do An Ironman Triathlon? & Why!
What Are Junior Triathlon Distances?
Junior triathlon distances which were drawn directly from the USA triathlon blog (source) as shown below vary from each other by age group:
Children (7-10) years old swim for 50-100meters, bike 2-3km, and run for about 100m-1km.
Kids who are (11-12) years old swim for200meters bike 5-7km and run for about2km.
Junior Triathletes (12-15) years old Swim for 500meters bike for 10km and run for about3km.
| | | | | |
| --- | --- | --- | --- | --- |
| Category | Age bracket | Swim distance | Bike distance | Run distance |
| Junior | 7-10 | 50 yards | 2miles | 500 yards |
| intermediate | 11-12 | 150 yards | 4 miles | 1 mile |
| senior | 12-15 | 300 yards | 8 miles | 2 miles |
Junior Racing Categories
by USA triathlon
Should You Sign Up Your Kid for a junior triathlon?
Should you sign up your kid? I feel that if you take a look at the various health benefits that come with participating in a triathlon you will seriously consider signing your kid up. These health benefits achieved by participating in these triathlons events include:
Increase overall fitness.
Weight management
Improves mental health
Helps them develop multidisciplinary skills
They will injury-proof their body
Develop Perseverance
Improved Motivation To exercise
You will be more productive
Tips for Parents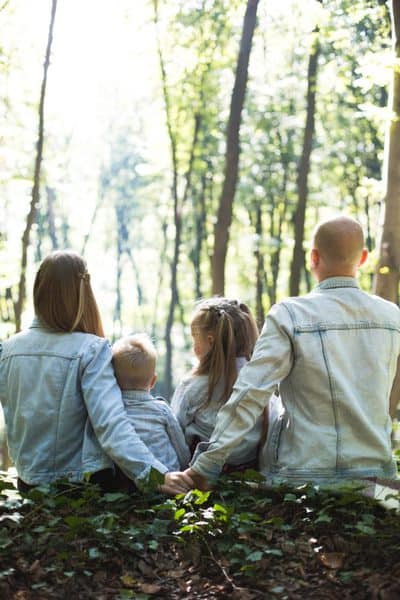 Here are some tips I'd give to parents whose children are participating in a triathlon or are considering signing them up for one. If you've read through the pros and cons and already made the decision to sign up your kid for the triathlon, here are a few tips you should take into consideration:
Talk to your pediatrician – Firstly, you should check with your child's doctor if it's safe for them to participate in a triathlon before even signing them up. This is to avoid your child from experiencing any health-related issues during the race.
Balance – If you're a parent whose kid is participating or will participate in a triathlon you should learn how to balance your normal life so that you can alter your child's training sessions around you in a way that will not hurt your daily schedule and/or work.
Train– The main issue here is not to over-train your child as that will ruin their overall experience.
Honesty – Take some time to talk to your child about the triathlon explain to encourage them and explain that the goal is actually to complete the race rather than land the podium.
Find out the information- Take some time to talk to your child about the triathlon read them the instructions, the rules, explain to them the various events that take place and the distances they are to cover per leg.
Here's an article we wrote that details a list of nutritional tips for triathlete kids for both kids and parents "Should kids use nutritional supplements like energy gels and drinks? Risks and Substitutes"
You can also check our free Must have Triathlon Transition Checklist we compiled to help figure out what you need for your kid on race day.
RELATED QUESTIONS
Here are some questions that you might also have on the topic:
What's The Hardest Part of a Triathlon?
What's The Hardest Part of a Triathlon? Well, that depends, this is because the difficulty is subjective, by this I mean that there isn't a specific leg of the triathlon which is hard.
At first, I thought swimming was the hardest part but after thorough research, I've realized that swimming is not hard mostly from the physical sense but from a psychological level as most athletes who are amateurs face mental difficulties as swimmers get kicked around, swam over and even pulled under, they might also be afraid of water because naturally, not everyone is a swimmer.
From a physically demanding point, check out this article for more What Is The Hardest Part Of Any Triathlon? Here Is The Most Important Thing To Do !
What's a Good Triathlon Time for a Kid?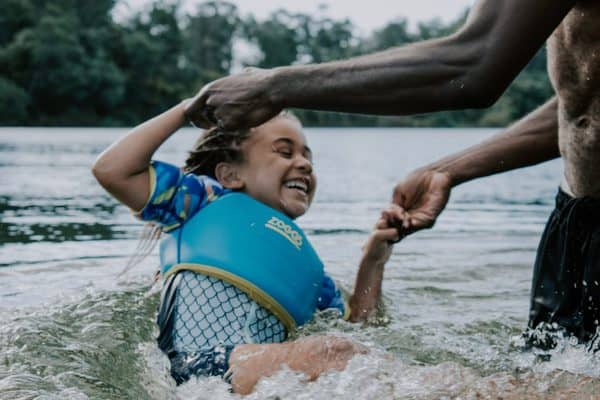 In general, kids average timing is 20 to 30 % more than the amateur average timing. For more on this, check the article we wrote here about How long does it take a child to finish a triathlon? Tips for kids and parents
Final Thoughts
As there are not any constant minimum age limits for triathlons, I'd recommend that you check with the hosts of the triathlon what the minimum ages they allow before, signing your kid up.
So what's my final thought on signing up for your kid? Well, with kid triathlons becoming more popular by the day, I think that, if you've got that go-ahead from your pediatrician and your kid is willing to participate, I think it would be a good idea and a rewarding experience for both, the parents and kids.