Triathlon is an expensive sport. This could cost you so much money if you are not well informed on some triathlon hidden expenses and how to save up some amount of money on them. These expenses could come from getting a triathlon coach, energy gels for a triathlon, or the triathlon gears.
Out of all the triathlon gears, the price of triathlon bikes is the most pricy item, and more expensive than regular toad bikes. You might be wondering why this is so?
To summarize the reasons why triathlon bikes are so expensive, one can say that Triathlon bikes are expensive because ;
Triathlon bikes are expensive mainly because of how small the market is. So, the market economics causes manufacturers to establish high price ranges for these bikes.
Triathletes tend to customize their bikes.
So much effort has been put into manufacturing, quality control, research, and design.
Some triathletes are willing to spend so much money on triathlon bikes. This has influenced the prices established on these bikes by the manufacturers.
The components they are made up of. When manufacturers source the materials for manufacturing triathlon bikes at high prices, they would sell those bikes at high prices
Before answering this question in-depth, it is important to note that the term "expensive" is subjective. This is so because what might be considered expensive by one triathlete might not be seen as expensive by another triathlete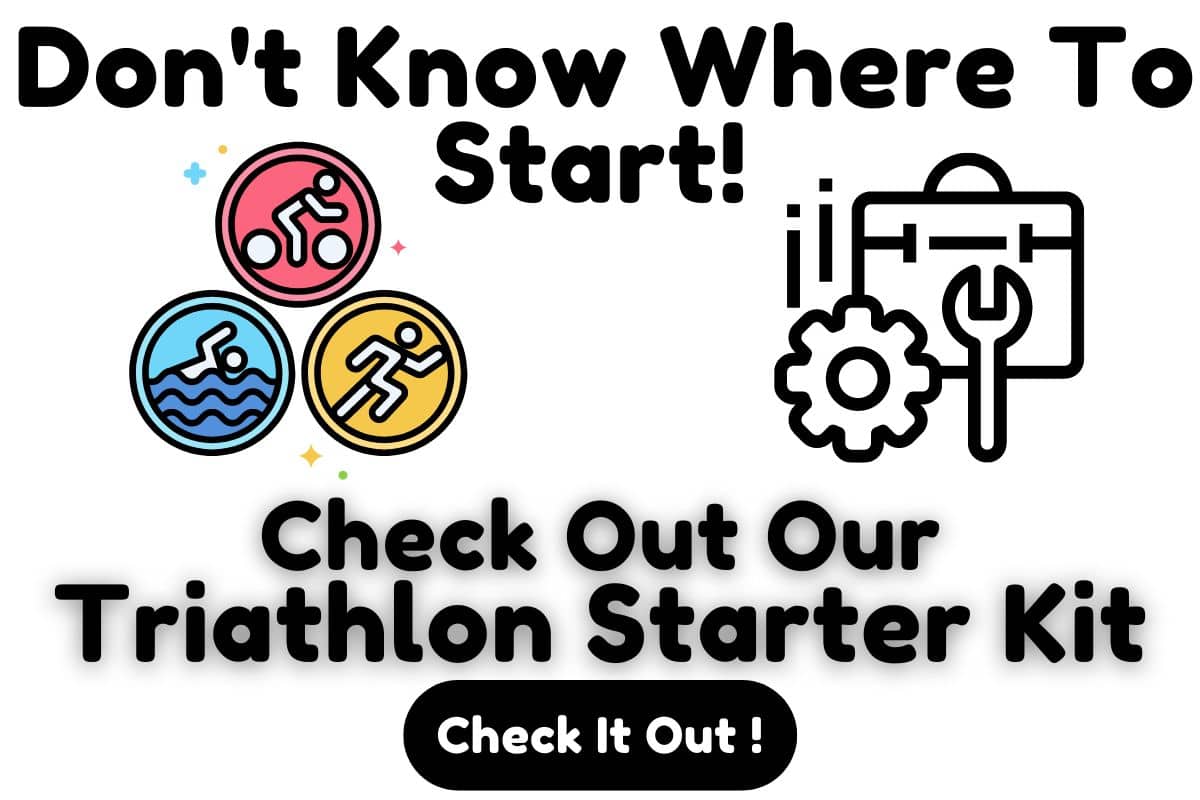 For guidance on your first bike purchase, make sure to check out our Triathlon Bikes Complete Entry Level Buyer Guide
But for the sake of this article, we would consider the triathlon bike to be expensive enough that it causes one to raise an eyebrow.
In general, triathlon is a pricy sport. Check out our article on Is Triathlon An Expensive Sport? How Does It Compare With Other Sports!
Read further to understand the reasons why triathlon bikes are expensive, the average costs of the triathlon bikes, and if you should buy a new one or a used one.
Before you make up your mind, we highly recommend that you check out our Best Road Bike for Triathlon Beginners (700 To 2,600 USD Bikes)
---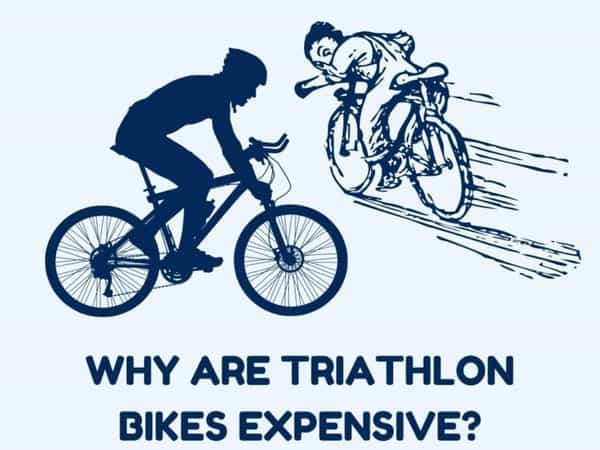 How Much Does A Triathlon Bike Cost ?
The average cost of a triathlon bike is 4,900 USD ranging from a low price of $1,700 to a high price of $12,000 USD. The cost of the bike depends on the brand, the design, the type of bike components, and the frame material. Carbon Fibre is the most commonly used material in triathlon bikes with some options offered in titanium.
There are lots of triathlon bikes sold in the market today, but how to tell if you are paying for the bottom or the top of the scale.
The above-stated average is concluded from the table below which is based on the triathlon bikes listed in 2021.
| | |
| --- | --- |
| Triathlon Bikes | Cost (USD) |
| Canyon Speedmax CF 7 Disc | $3,800 |
| Felt IA Advanced Ultegra | $5,000 |
| Specialized Shiv Expert Disc | $9,000 |
| Orbea Ordu M10iLTD | $9,000 |
| Cervelo PX-Series | $12,000 |
| A2 Bikes Road Phreak | $2,000 |
| Ventum GS-1 | $2,900 |
| Scott Plasma RC 6 | $9,000 |
| Dimond Carbonado | $3,500 |
| Cervelo P-Series | $3,200 |
| Argon 18 E-117 Tri | $2,650 |
| BMC Timemachine Two | $2,500 |
| Specialized Shiv Sport | $2,200 |
| Kestrel Talon X | $1,700 |
| Average Cost | $4,900 |
A table showing the average cost of triathlon bikes
The lowest-priced triathlon bike amongst the best triathlon bike in 2021 is Kestrel Talon X, while the highest priced triathlon bike is the Cervelo PX-Series.
Also check out: Is It Cheaper To Buy Or Build Your Own Tri Bike? Here Is A Better Option!
How Much More Expensive Are Triathlon Bikes?
The average cost of a Triathlon bike is 4,900 USD. When this is compared to the average cost of a decent road bike of 2,000 USD, one can say that Triathlon bikes cost twice the price of a road bike.
Also check out our post titled Are Triathlon Bikes Good for Long Distances? When Not to Use Them!
The Reasons Why Triathlon Bikes Are so Expensive
The economics of the market:
Manufacturers carry out adequate research on the market size and the habits of the consumers (the triathletes) before establishing prices for the triathlon bikes. The market for the triathlon bike is relatively small. So for this reason, the bikes are sold at high prices. You should know too that a low-end market is absent for these triathlon bikes.
The research and design of the triathlon bikes:
The ultimate sale of a product such as triathlete bikes always includes the time and effort put into the research and design of the triathlon bikes.
The materials used in manufacturing:
Most of the materials such as frames, tires, handlebars, carbon, seat post, saddle, etc are usually high-quality materials. So the higher the quality, the higher the price needed to source the materials. Due to this, the ultimate sale price of the bike becomes high.
Apart from the material used, the manufacturers tend to find ways to ensure the bike is lightweight with a little amount of drag. This always causes a high development cost. However, take note that bike weight does not add any value to the majority of triathletes as explained in our post on How Much Should A Road And TT Triathlon Bike Weigh? Does It Even Matter!
The process of manufacturing:
Considering that high-quality materials are usually used in the manufacturing process of triathlon bikes, proper attention is required during the manufacturing process. For instance, the aerodynamic frame shapes with carbon fiber sheets require consistent, precision assembly in very controlled processes.
Quality control involved during manufacturing:
This factor is very important during the manufacturing process of triathlon bikes. It involves routine visits to the manufacturing site to examine all aspects of the triathlon bike. Quality control differentiates bike brands from one another. An absence of quality control causes the production of counterfeits.
You should know that lots of money goes into quality control and for this reason, it is usually part of the market prices of the bikes.
The customization of the triathlon bikes:
Adding a particular color or a specific group of parts to your bike such that it causes a deviation from the standard production model would cost a lot of money.
What to Look for In Triathlon Bikes
Triathlon bikes come in various forms and sizes. This could cause you to become confused about what to get for yourself especially as a beginner. Here are points to take note of when purchasing a triathlon bike for you to get the best value for your money. (Source)
The Fit:
You can be assured of a good ride when you purchase a triathlon bike with a really good fit. The fit of your triathlon bike should be comfortable such that it allows you to transfer sufficient power to the pedals when cycling. Note that each brand has its unique fit for its triathlon bikes. Check out The cost of bike fitting and what to expect (Amateur, advanced and professional)
The Frame:
When manufacturers determine the prices of triathlon bikes, they incorporate the prices of whatever frame material was used in manufacturing. When purchasing your bike whatever frame type you choose will depend on how you plan to ride.
Examples of such frames are
– Carbon fiber: This frame type is considered the standard frame type. It is light, and it is considered to provide the best ride while cycling on the road. A downside to this frame type is that it can be easily damaged and can pose a risk to your safety.
– Aluminum: These frame types are durable and less expensive. A downside to this is that it doesn't give a smooth ride when cycling down a rough road.
– Titanium: This is not a popular frame type and is not budget-friendly.
Note that the better the frame of the triathlon bike is, the lighter the bike will be, and then more effort will be directed towards the pedals to make cycling easy.
The condition:
When buying a triathlon bike, especially a used one, you should take note of the:
The frame. Make sure it is not corroded, bent, scratched nor cracked
The components. Make sure the brakes, rims, seats, tires and other components are in good condition.
Do not freak out if you find out the seats or tires are not in good condition because they can be easily replaced.
The components: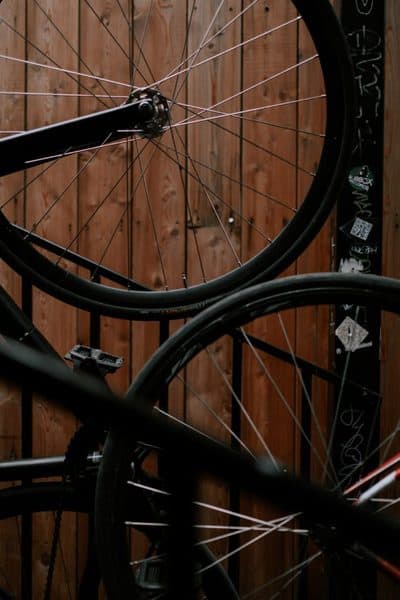 You should get budget-friendly triathlon bike components at the entry-level first then upgrade whenever you need to. Focus on getting the most important bike component you need first before going ahead to splurge on other bike components
What Is Our Recommended Triathlon Bike?
Check out our Best Triathlon Battle-Tested Budgeting Gear for guidance on what gear will work just fine for you
Should You Buy a New or Used Triathlon Bike?
The decision to purchase either a new triathlon bike or a used triathlon bike depends on your budget. Considering how expensive a new triathlon bike is when compared to a used one, it is advisable to purchase a used bike, if you are on a tight budget. When purchasing a used bike, inspect the bike frame for cracks especially around the bolts and joints.
If you have a good budget, buying a new bike is more beneficial especially when bought from a local bike shop. With that, you can always take it back for adjustments, and you don't need to worry about a cracked frame. You would also enjoy the benefit of having a bike with the latest engineering and technology.
New or used, but used more importantly if not recently serviced, you need will need to consistently make sure that everything is in the right place and also take into consideration how much does it cost when making the choice. For more on this, check out our post How Often Does Your Bike Need Servicing? What To Service & Why!
You can be well assured to ride a new triathlon bike for an extended period. (Source)
Final Thoughts
First of all, you should note that the term, "expensive" is relative. But for the sake of this article, we are assuming that triathlon bikes are considered so expensive that it makes one think twice before making a purchase.
Triathlon bikes are expensive because of the market economics, the research & design involved in manufacturing, the manufacturing process, and the quality control required in the manufacturing of the bike.
To get the best value for your triathlon bike especially when purchasing a used one, you should take note of the fit of the bike, the condition, the components, and the frame of the bike. Check the frame of the bike properly for cracks before purchase because these cracks can cause a setback in your performance while cycling.
The decision to buy a used or new triathlon bike depends on your budget. While purchasing a new triathlon bike is more beneficial, it is ok to purchase the used one if you are on a tight budget. Just be sure to check the condition of the bike especially the bike frame.
Also check out our post on How Much Does It Cost to Assemble a Bike? How Hard & Long Does It Take