People tend to forget the difference between Ironman Triathlon distance and Ironman Triathlon Cooperate. These two things are not the same.
One does not have to spend a ton of cash, fly across the planet and play along the script to consider herself an ironman triathlete. The point of competing in an Ironman triathlon is to provide the individual the platform of triumph from being able to cover a grueling distance by practicing three sports merged in one long event. I did in one of my articles showcase How to race a triathlon for free with no budget and no money! (equipment, registration, and training)
Unfortunately, the Ironman finisher title is now commonly associated with the capacity of being able to pay a company to participate in the act of "becoming an Ironman". For more on the misinterpretation of the Ironman triathlon, check out our post titled Is Triathlon and Ironman the Same? What You Need to Know Before Signing Up!
Ironman initially started with a simple and pure objective by Navy commander John Collins. The goal was to put forward a tough challenge for people to help set a challenging objective in front of them and to compete against each other to conclude how is the fitter athlete; however, this idea has evolved to become heavily commercialized.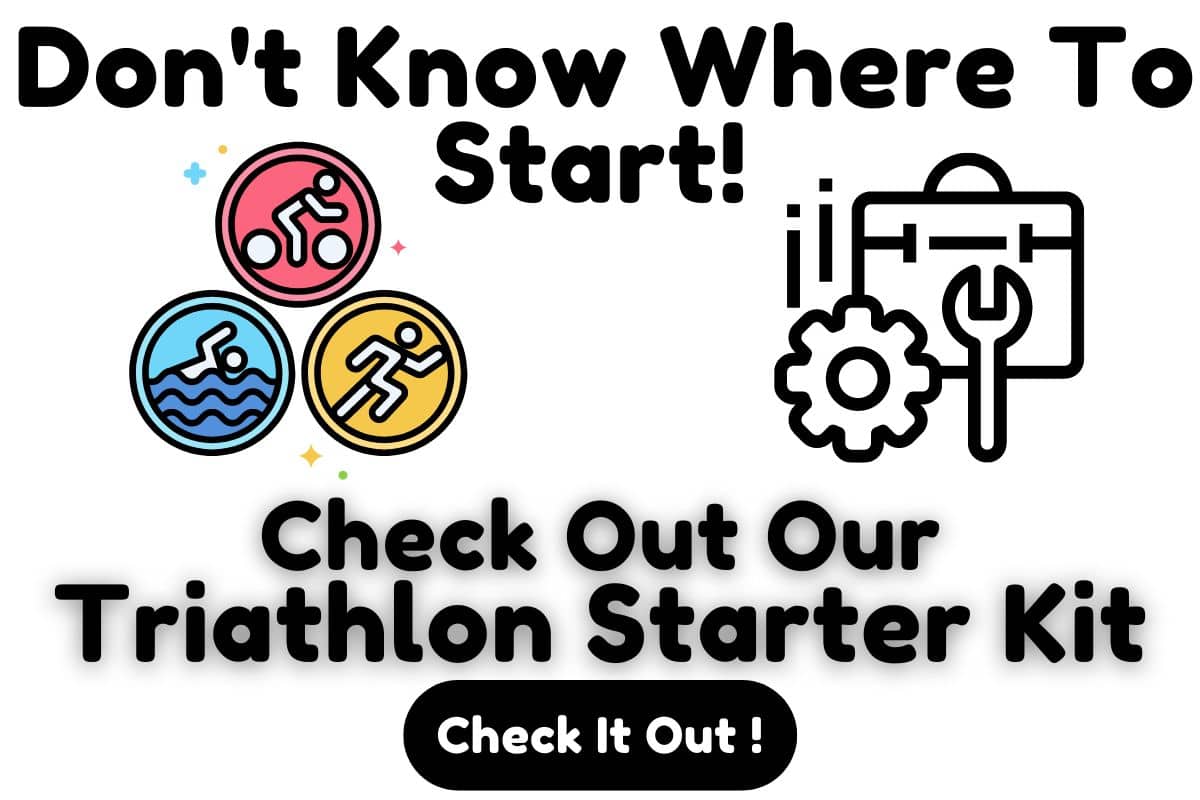 Ironman does not care about you, how you feel or how good of an athlete you are. Ironman is a business, and the primary objective of businesses is to make money.
---
Ironman Cooperate History
As mentioned above, Ironman was first started by a navy commander in 1978 with 15 participants, and a year later there were 50 participants and in 1982, participation maxed out at 1,000 participants and they had to reject another 1,000 entries. This was a clear indication of traction and exponential growth in interest.
In 1979 John ( the real founder) lost interest in directing the race and handed it over to Hank Grundman and his wife Valerie Silk. After their divorce, Silk took control of Ironman in 1982.
In 1990, James Gills Bought ironman from Silk for $3 million and started the ironman cooperate brand " World Triathlon Corporation (WTC)".
Ironman was then sold in 2008 to Providence Equity Partners. (Source)
In 2015, World Triathlon Cooperation (IRONMAN) was acquired by a Chinese firm called Wanda Group for 650 Million USD. (Source)
Wanda Group was then listed publicly in July 2019 on the NASDAQ stock exchange as WSG.
July 20, 2020, Ironman Group (WTC) was acquired by Advance, a private family-owned business from Wanda Sports Group Company for 730 Million USD(Source)
How Much Money Is Ironman Triathlon Making & What Is It Worth!
So I pulled the following numbers from Wanda Group 2019 financial statement (Source) ( note that the group also operates other businesses but looks like Ironman is their main asset) :
In 2019 Ironman Holding company made 1.03B USD which was a drop from 1.13b USD in 2018. Subtracting cost of sale (0.68B USD in 2019 and 0.76B USD in 2018) and operational expenses Wanda Group went from making 51 Million USD in 2018 to losing 273 Million in 2019.
But what happened? When you take a closer look, you will find an item charged in 2019 under the title " Impairment of goodwill" that was not there in the previous two years, which means that the perceived value of intangible assets of previous years is not the same this year.
As mentioned above, Ironman was then sold to a private family-owned company for 730 million USD and no further data was disclosed. Taking into consideration the last two acquisitions, we could conclude that Ironman Triathlon Brand is worth Between 500 to 900 Million USD.
The positive impact of Ironman
Before going into any negatives, one must acknowledge that triathlon as a sport is where it is because of Ironman. Ironman helped attract people to the sport, brought them around, and paving the road for its evolution.
Triathlon was recognized as an Olympic sport in 2000 in Sydney and it is likely that this may have not been possible without Ironman. Read more: Is Triathlon an Olympic Sport? Olympic VS Sprint & IRONMAN Triathlon
Triathlon as a sport started in the early 1970s (source), however, the Ironman Ideology and the marketing around it is what gave the triathlon sport the growth momentum. The Marketing around "everything is possible" & "become an Ironman" was too appealing to many.
Ironman Screwing Up !
Here are few Screwups by Ironman throughout the years,
In 2010 Ironman (WTC) admits that they messed up and refunds Ironman Access after people criticized the program (Source)
In 2015 Ironman (WTC) was charged by the goverement for illegally billing athletes for an opportunity to compete in Kona in 2012, and agreed to forfeit the $2.8 million it has made through the lottery .(Source)
2020 Class-Action Lawsuit Filed Against Ironman becasue of Lack Of Refunds (Source). Although they won the Law Suit in 2021, it is a clear evident of people's frustration.
Also Check out: Where In The World Is Triathlon Most Popular? Is The Sport Dying!
The Impact Of Covid on Ironman Triathlon
Covid was just a catalyst that surfaced some issues with Ironman that has been going on for years now. Here are two issues that are apparent.
Ironman No Refund Policy
Half Ironman (70.3) entries are sold for around 350 USD and 700 USD for the full Ironman distance (140.6) which is a sizable amount of cash for most and no wonder many have tried to get a refund for whatever reason, let alone covid impact.
However, in the Ironman participation waiver that you sign when registering in any Ironman race, there is the following term,
"There will be no refund of Organizer's entry fee or any other costs incurred in connection with the Event"
In other words, you can not get a refund. They have actually won a lawsuit filed against them using the above claw.
Also read my list of Top 22 triathlon hidden expenses you don't know about : And how to Save 9,000 USD on them!
Yet, How can you still get a refund from Ironman : Their Poor Refund and Transfer Policy
However, it seems that after countless complaints and to manage their public relation, they started to give out some options to the registered athletes. Depending on the race location, a different policy applies. (Source )
Some will only allow you to transfer or differ your entry with some strict rules and will ask you to pay an amount as a processing fee.
As for refunds, the following terms extracted from the Ironman website are commonly used in their events,
Withdrawal requests should be received via withdrawal form during the bellow time frames in order to be eligible for a partial refund:
until 4 months prior to race day: 50% refund of the entry fee
until 45 days prior to race day: 25% refund of the entry fee
after 45 days to race day: no refund
This is obviously an unfair skewed deal in their favor.
Getting a refund from Ironman is no easy deal. Some may opt to buy an insurance policy for this exact reason. For details on what are your options and what you can do, check out this article by Online Dispute Resolution Guide
Ironman Surfacing Bureaucracy & The struggle With Public Relation
Here is the story of Rio, A young Person Of Determination (with disabilities), racing with inclusion in the Ironman Dubai 70.3 triathlon race, who is told he and his dad were not allowed to participate within an hour before the start, without a clear reason.
Frustration Expressed On Social Media
Ironman Substitutes
You can always choose to go a different path. Consider the following substitute Triathlon Races.
XTRI World Tour
There are what are commonly known as extreme triathlons. They are the next level of triathlon. Usually the distance of an Ironman but in extreme conditions. Having complete Celtman in 2018, I can tell you it's worth the hassle. A very rewarding experience if you have the guts to challenge your limit for real.
The video below showcases one of their race " Norseman"
Local Races
You can look for local races organizers who would offer the Ironman distance category. You can use several calendar websites like www.trifind.com for USA races and www.britishtriathlon.org/events for races in the UK.
Solo Virtual Ironman
If you are still too attached to the idea of an Ironman triathlon with the ironman brand, you may give Ironman virtual club a go. All you need is to record your activity and upload it to the platform. The best part of this option is that it is free to register.